Arlo Parks hailed as new Billie Eillish
At only 20 years old, Arlo Parks has amassed over three million streams on Spotify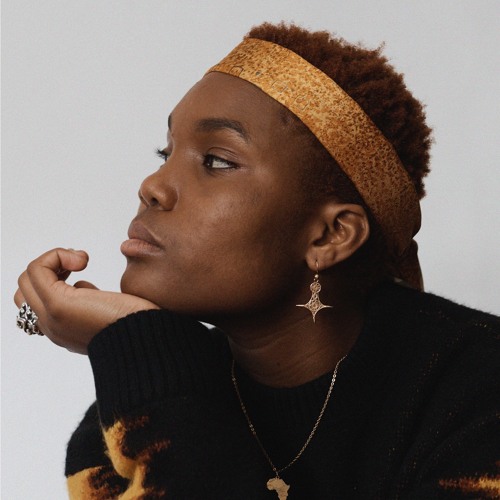 Sweeping the music industry at just 20 years old, British singer-songwriter Arlo Parks is a name you're going to want to remember. The R&B inclined indie-pop sensation rose to overnight popularity with the release of her single "Black Dog" in May of 2020 during lockdown measures due to the coronavirus. The heartwrenching song describes the feeling of helplessness when watching a loved one suffer from mental illness, a story that resonated with millions as it climbed the ranks of Spotify. Parks has speculated that the reason for the success of the single was due to its release during an extremely difficult time for the whole world in which many were feeling confused, chaotic, and distressed. Driven to whirlwind success, she plans on releasing her debut album later this year. A poet and songwriter, Parks' music, reflects the angst and confusion of growing up as well as the darker parts of love and emotional torment.
Arlo Parks got her start in 2018 with the release of her single, "Cola," which amassed three million streams on Spotify. Shortly following the release of "Cola" she was signed to Transgressive Records through which she released her first EP, Super Sad Generation in April 2019. Parks, a queer Black London native has spoken often about the mental health challenges of Gen-Z and the struggles of being part of an inextricably connected culture, seen in the title of her debut EP. As an outspoken voice for depression, Parks recently became an ambassador for CALM, the Campaign Against Living Miserably, a prominent UK movement for suicide prevention. As an activist through her artistry as well as her volunteer work, it is clear that Parks isn't your typical singer. She has bigger goals than attaining commercial success.
Self-described as inspired by Portishead and Earl Sweatshirt, Parks' mournful voice can be easily compared to that of Frank Ocean, King Krule or Daniel Caesar. The type of rainy day, easy listening music that feels nostalgic for past loves and late-night feels. Her voice is soft and soothing, with the tone of a whisper as if she were singing for an audience of one, unbothered by concealing breaks and natural breathiness, which make her so charming. The tone of her music can be compared to the intimacy of performing in someone's living room, playing on an old piano, melancholy and entirely vulnerable. A large part of Parks' seduction, besides her absolutely honey-smooth alto voice, is her extreme vulnerability. It's felt in her lyrics, a deep dive into her experiences with mental illness and heartbreak, as well as in her alluring whispers and deliberate and sonorous voice.
If you've never listened to her music before, her top three must-hear tunes would be her breakout song "Cola," followed by "Black Dog," "Eugene," and her cover of Radiohead's 1992 underground hit, "Creep." Receiving praise from the likes of Billie Eillish, Phoebe Bridgers and Lily Allen, Parks is on her way to becoming a cross-genre superstar. Finding fans among former First Lady Michelle Obama, and bedroom pop stars such as Clairo and Snailmail indicates that we we should be listening too. Recently featured on Glass Animals' synthpop anthem of unrequited love, "Tangerine," it's becoming more and more clear that Parks is carving out her place in the music industry, and she's here to stay. Finding herself with a loyal following worldwide even before the release of her debut album, Arlo Parks is a name to know.