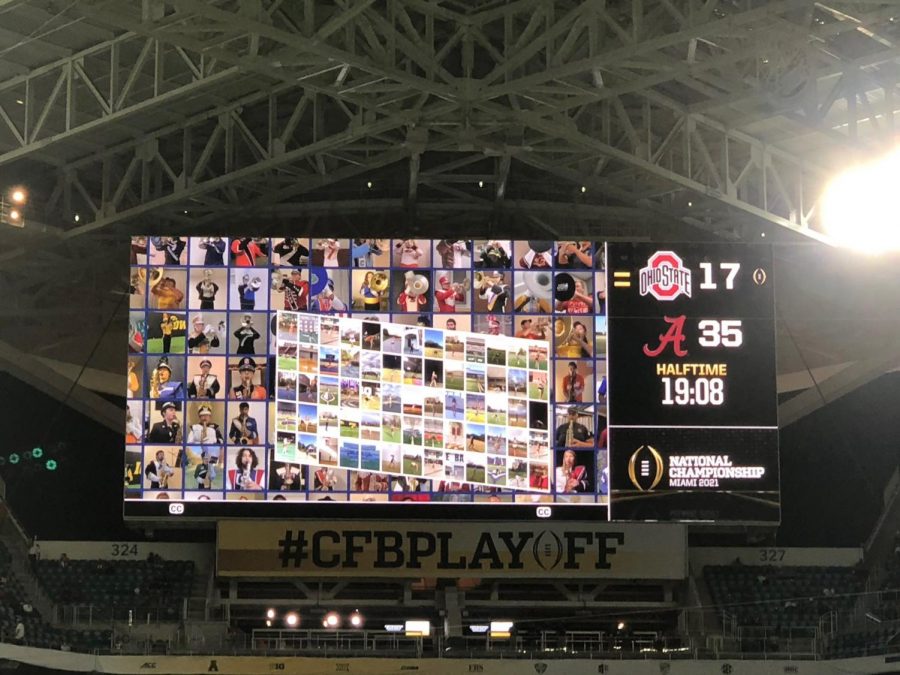 Five Wake Forest marching band students were selected to represent Wake Forest University and the Spirit of the Old Gold & Black (SOTOGAB) in the prestigious College Band Directors National Association (CBDNA) and performing with the Intercollegiate Marching Band.
The CBDNA, a grassroots organization "devoted to the teaching, performance, study and cultivation of music" according to their website, selected senior Gretchen Boyles and Tanner Bailey and juniors India Wood, Emily McDonald and Cole Nikas. Serving a variety of college and university bands, the CBDNA is a way for bands and band members to connect with one another, and is also a means to access beneficial resources like videos, educational documents, as well as opportunities to conduct research.
These students were selected because of their musical talent, leadership skills and dedication to the band program. The students have also dedicated themselves to the band program by teaching their fellow bandmates and by serving the program itself in any way they can. Most of the selected students also serve on the leadership team and enjoy contributing to the band in many ways.
Bailey sees the honor as a way to give back to the Wake Forest music program.
"As someone who has been a part of a marching band since 8th grade, I felt like hard work had paid off and I felt honored that [Dr. Tim Heath, Director of Athletic Bands] asked me to represent the band in a greater way," he said. "I feel that this was a way in which I could give [back] to the Wake Forest Music Program, as it has given so much to me. I also wanted to make sure to view this honor as a way to represent Mother So Dear in the best way I can."
Upon being asked to represent the Wake Forest marching band, each student spent numerous hours honing their skills in preparation for one of the largest honors associated with the program. Along with 1500 other college marching band members from universities across the country, the Wake Forest members participated in the Intercollegiate Marching Band at the College Football Playoffs National Championship between Alabama and Ohio State on Jan. 11.
In a virtual show, the Intercollegiate Marching Band performed "End of Time" by Beyonce. The video was displayed in the stadium during halftime.
This honor not only means a great deal to the recipients, but also to the entire band. The accomplishment of these five students reflects the SOTOGAB's ability to compete with other collegiate bands. Wake Forest might be the smallest Power Five university in the nation, but it is by no means inferior to any of its Power Five counterparts. By having students inducted into the CBDNA, the marching band has proven its commitment to excellence.
SOTOGAB director, Dr. Tim Heath, believes that this accomplishment brought much needed attention to the hard work and dedication that the entire band puts forth.
"I think for the band as a whole, it allowed us to represent Wake Forest University while also recognizing the marching arts," said Heath. "Many do not see the hard work and dedication our students consistently put forth in our organization. Our students work many hours to prepare for the numerous performances they have every year. This event was a way to bring attention to our band program and these individual students."