Taylor Swift releases album, Evermore
Taylor Swift shifts into a new indie folk era that differs from her classic pop style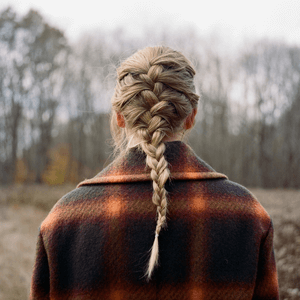 As if the anticipation of Christmas and New Year's was not thrilling enough, Taylor Swift surprised the world with Evermore, the sister album to Folklore, to save us once again. After spending most of the new decade in isolation, Taylor Swift blessed us with an album that not only cheered us up, but made us forget our very own doomsday reality. Similar to Folklore, this album was a collaboration between Taylor Swift, Jack Antanoff (a visionary), Aaron Dessner and Joe Alwyn, who appears under the pseudonym "William Bowery."
In this project, Swift delves deeper into many of the themes and emotions Folklore had touched upon. Topics of regret, affairs, failed relationships, growing older, and in classic Swift style, romance. This new era has highlighted Swift's departure from classic pop into more folk-inspired music.
One of the songs that displays this new sound perfectly is "No Body No Crime" which features the sisters of HAIM. This song about a murder mystery is reminiscent of her old country days and build on her lyrical depth, showing her growth as an artist. In my opinion, it's the modern female anthem we have been waiting for.
Another song that stood out from the rest was "Cowboy Like Me." This song took a little bit longer to warm up to, but I can now say it is truly a masterpiece with its soft acoustics and heartbreaking lyrics about failed romance. My personal favorite is "Gold Rush," a song about a former lover that she holds very close to her heart. This song is the perfect marriage between her colorful pop that took place in albums like 1989 and Lover with her country roots. The chorus is one of the most beautiful melodies I have ever heard, hitting you right in the face with serotonin. A close second has to be "Ivy," a song about the triumphs and trials of infidelity. Not only does this song have one of the best bridges I have ever heard ("All Too Well" still remains the best), but it also contains some of Swift's strongest lyrics, opening with, "in from the snow, your touch brought forth an incandescent glow, tarnished but so grand." Her lyrical complexity shines through as always with strong, gut-wrenching ballads like "Champagne Problems" (a fan favorite) and "Tolerate It." I won't judge you for crying during these songs. Taylor Swift has that effect on people. Despite gravitating towards different sounds, Swift continues to succeed on what she does best: storytelling. Taylor Swift does not just follow trends, but rather, she starts the trends. She has somehow built her own, unique sound in Evermore while maintaining her large and diverse fan base that has followed her through her country and pop days. The whole album is an ethereal vacation to a small cabin in the woods.
The reason Taylor Swift attracts such a large audience, despite changing genres several times, is because her stories continue to resonate with people. Writing every song herself, her authenticity shines through in her music, and her fans see this. Whether she is a country star, a pop icon, or a folk singer, Swift pours the same amount of love into all of her songs in order to tell stories that everyone can either relate to or dream of it coming true.