Democratic Party must push for larger stimulus checks
$1,400 stimulus checks fail to meet the needs of Americans
We've now moved from 'Mitch better have my money' to 'Chuck, where's my bucks?' When the stimulus bill was almost all set for passage through Congress, former President Trump decided to put a wrench in things, demanding $2,000 checks go out the door instead of the planned amount of $600. This would go on to heavily complicate the pathway for a fair stimulus check and cause the events described in this article.
Democrats were quick to join the president's position and it soon became a campaign rallying cry as the Jan. 5 runoffs in Georgia loomed. Now senators, candidates John Ossoff and Rafael Warnock hitched their campaigns to the promise of $2,000 checks going into the hands of American families. President Joe Biden campaigned in Georgia on the same line.
Warnock and Ossoff both won their respective runoffs, and the Democrats have unified control in Washington for the first time since January 2011. So what on Earth is this $1,400 check nonsense that just passed the Senate and will likely pass in the House of Representatives next week?
We were promised $2,000 checks as a standalone, but Democrats in Congress are making the case that with the $600 checks that went out in early January, an additional $1,400 brings the stimulus up to the promised figure. If Democrats really want to play on a technicality here, they are going to get absolutely destroyed in the 2022 midterm elections, which will essentially make Joe Biden a two-year president in terms of getting anything done.
Now, one could make the argument that the current economic package, valued at $1.9 trillion, is already an affront to the fiscally conservative Senate Republican caucus, and that going any further would widen that gap. That would be a valid argument, except for the fact that the existing stimulus package passed the Senate on a 50-49 vote, with no Republicans joining Democrats. If the Democrats are going to bypass Republicans and throw bipartisanship to the wind (and they should, just to be clear), then why not go big with it? Or, at the very least, why not do the very thing that you promised to do that very likely delivered you the Senate majority in the first place? This issue is absolutely mind-boggling.
Democrats have been waiting for the means to make an actual difference in the lives of everyday Americans. Their victory in this year's election cycle was the miracle that they needed and now the Republican Party is in shambles. There should be no more obstacles to another blue wave in the next cycle of elections. The Democratic Party must demand change from the unjust, power-hungry lawmakers who stand in the way of our country's prosperity.
Americans need the stimulus and they have definitely been crying out for it. Twitter, Instagram, Facebook and every social media outlet are awash with calls for a vital influx of financial support. $600 does not sound like a lot, but it is at least a few week's worth of money to support the livelihood of those who are struggling. According to CNBC, over eight million Americans are not receiving the unemployment benefits to which they are entitled, and that unemployment insurance ran out in the middle of last year. People need this money so that they can use it to support their livelihoods, which in turn will inject money into the economy. There is not a single move the Democrats can do here that would make more sense.
About the Contributor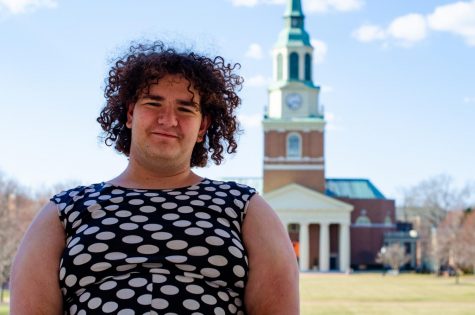 Aine Pierre, News Editor
Aine is a freshman from Cherry Hill, New Jersey. She intends to major in Classics and Political Science. When not in the OGB office, you can find her watching...