Should Last Resort reopen amid decreasing COVID cases?
Last Resort weighs options to reopen after university returns to yellow status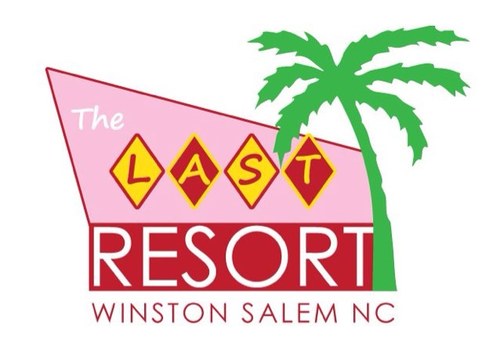 Last Resort, a local bar, has begun attempting to reopen their doors — hot on the heels of Governor Roy Cooper lifting statewide COVID-19 restrictions and Wake Forest University returning to yellow status. In a statement posted to their Instagram page, Last Resort wrote, "Governor is easing restrictions on bars! There's a possibility that we will be open with a 30% occupancy and can serve until 11:00 P.M. What do you think of a thirsty Thursday college night kicking off at 8:00 P.M.?"
Although Last Resort (LR) has not opened up their doors quite yet, management has been pressing to reopen given the recent reductions in statewide restrictions.
This debate regarding whether or not LR should open has been polarizing within the Wake Forest student body. Comments on Last Resort's original Instagram post were mostly positive, with many people stating that they were excited to be back at the club and to relive some of their favorite experiences.
However, when I asked students how they felt about this potential reopening right after transitioning to yellow status, opposing viewpoints were expressed.
One sophomore responded to the question, stating, "I don't know how anyone could possibly deny the necessity of opening Last Resort again."
He believes that reopening the bar is what students at Wake Forest need to begin feeling normal again, and that this decision would be beneficial to the mental health of students on campus.
On the other hand, another sophomore student said, "It just won't be the same," arguing that COVID-19 restrictions are too difficult to work around this soon after fighting so hard to find our way back to a Yellow status.
Other students offered some ideas as to how Last Resort could safely open during the pandemic without jeopardizing Wake Forest's Yellow status for the remainder of this semester. A junior student jokingly proposed for customers to "show your vaccine card at the door." Although this idea was made in a joking manner, it may be an effective way to keep students safe while also allowing them to enjoy the feeling of a social experience yet again.
Personally, I believe that whether or not Last Resort is open, the student body is going to continue to congregate in ways that are not "COVID-19 safe." As evidenced that by the spike in cases at the beginning of the semester, some Wake Forest students have not made it a priority to take measures to keep the COVID-19 outbreaks at bay. These students would rather go out and party with large groups rather than stay in a safer setting to mitigate risk.
Logistically speaking, however, Last Resort may have to wait a bit longer to return to its regular operating status. Since the bar is a university-owned property, it may be impossible to reopen the doors at this time. Wake Forest's current policies simply wouldn't allow for such a place of high gathering. Wake Forest students and bar owners alike want nothing more than for the bar to reopen, but with the current Yellow operating status, it is just out of reach for this semester.
In order to preserve the Yellow status that we worked so hard to earn, it would simply not be a smart decision for the university to allow Last Resort to reopen its doors. As COVID-19 cases continue to decline, students and bar owners should stay hopeful that one day normal operating status can be returned to after more than a year of lost revenue.