Logan Bolton – Communication
Logan Bolton is a senior communication major with a minor in journalism. She has always prioritized her academics and has been on the Dean's List every semester during her time at Wake Forest.
It is not her academics, however, that have defined Bolton's time at the university. It is her involvement and development into a leader throughout many regions of campus that have truly shaped her college experience.
Most notable is her involvement in Student Union, Alpha Kappa Alpha Sorority, inc (AKA), her role as President of the National Pan-Hellenic Council (NPHC), being captain of the cheer team and her role in the black Student Alliance.
Bolton joined Student Union early on, and in her sophomore year she became the director of special events. This position had not existed in years prior.
"I planned an event every month of the semester, just trying to stay relevant and prove that I do get to be there," Bolton said.
Director of special events was not her true goal, however, as she was really after the position of director of festivals. Bolton proved that she deserved to be there, and in her junior year she achieved her goal. In this role, she was in charge of organizing Fall Fest and Spring Fest, two of Student Union's longest-running traditions.
"I had a lot of fun planning and executing [Fall Fest], whereas Spring Fest didn't happen because of COVID," Bolton said.
This year, Bolton is the VP of marketing. She has been able to create promotional materials for Student Union events and she approves marketing campaigns that the other directors have created. This role was perfect for Bolton because she ultimately wants to go into the marketing field.
She is responsible for similar tasks in AKA as their vice president. All programming initiatives are reviewed by Bolton, and she is in charge of making flyers for all events and for ensuring the organization meets their national philanthropic targets. Being a member of AKA was particularly special for Bolton because her mother was a member as well.
"It's a huge deal in our family. It was nice to experience that with her," she said.
Bolton spent two years serving as the president of NPHC, too.
"I was in charge of being the liaison for the council to the school," she explained.
However, Bolton accomplished much more than that during this time. She implemented programming that would increase community engagement, re-establishing the cookout at the beginning of the school year, and hosting networking events for members of the community. As president, she worked closely with her advisor, Assistant Director of Fraternity and Sorority Life Shane Taylor.
Taylor has seen Bolton develop into a strong and ambitious leader over the years. He believes that Bolton emulates the idea that personal growth stems from being able to help others and pour back into the community.
Bolton feels as though she's grown since coming to Wake Forest as well.
"I found my identity here," she said, "I found who I am in terms of what I value and how I act around people. What encompasses my experience is being busy. I've found my identity through being involved in all of these things."
Taylor has seen Bolton act with a caring heart in everything she does.
"I think she wants to leave a legacy here. In everything she does, she wants people after her to have an easier time than when she was in their roles, which I'm very proud of," Taylor said.
Despite her significant extracurricular involvement and strong academics, Bolton values and has achieved an impressive work-life balance. Some of her best memories are ones she had with her friends.
"I made my best friends here," she said. "I met my bridesmaids here, as they say, just doing random stuff like hanging around in the living rooms — little things that were really significant were really my best memories."
Next year, Bolton will be pursuing a Master's in Marketing at Vanderbilt University. While she will miss many things about Wake Forest, she knows that change happens and often leads to new experiences that will continue to shape her as a person. "I value people, I've accomplished so much because I stay grounded with friendships. I'm really family-oriented as well," Bolton said. "So staying grounded with family and my faith, I think, are the keys to my success."
About the Contributor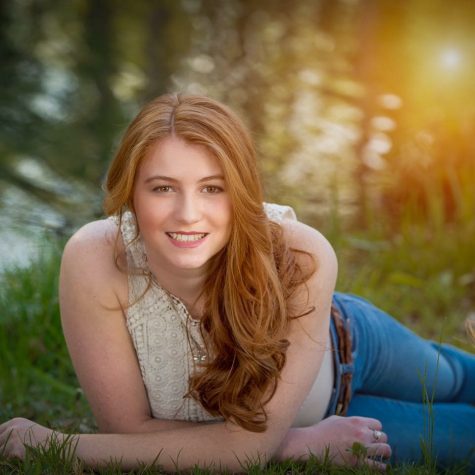 Emily Beauchamp, Senior Writer
Emily is a senior from Winston-Salem, North Carolina and is majoring in communication with minors in psychology and entrepreneurship. Emily is a proud...