Brathwaite exhibit visits Reynolda Museum
Kwame Brathwaite's photography exhibit "Black is Beautiful" is on display until May 8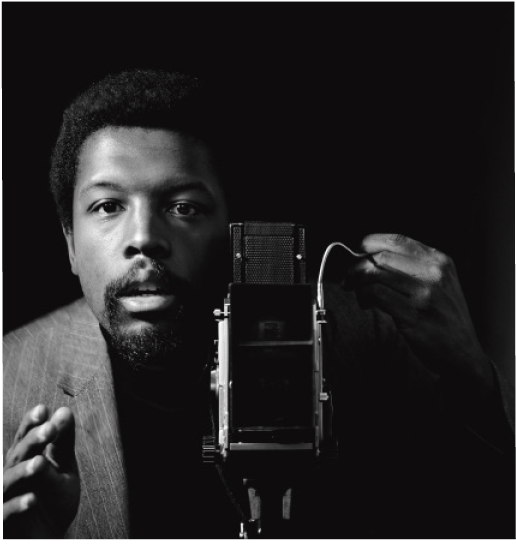 On Feb. 5, the first exhibit of Kwame Brathwaite's work, "Black is Beautiful: The Photography of Kwame Brathwaite", opened at Reynolda House Museum of American Art. 
Brathwaite is a photographer that promoted the idea "Black is Beautiful" in the late 1950s and '60s during the second wave of the Harlem Renaissance. His photography focuses on embracing Blackness and not conforming to white beauty standards. 
"Black Is Beautiful" gives visitors an opportunity to witness and learn from an artist who used his skill and technical capacity as an artist to influence change," Reynolda House Executive Director Allison Perkins said. 
She continued: "This is one of the most important messages of the exhibition in addition to fully understanding the expression, 'Black Is Beautiful'."
Brathwaite first started taking photos at jazz clubs in New York City to portray his own experience through photos. After seeing pictures of Emmett Till's murder, Brathwaite, along with his brother Elombe Brath, began using art as a means for social activism. 
Inspired by Marcus Garvey, a Jamaican activist who advocated for Black nationalism and Pan-Africanism, the brothers founded the African Jazz-Art Society and Studios (AJASS). The group consisted of artists, playwrights, designers and dancers. Together, they organized music events in Harlem and the Bronx. They used their events to promote economic and political empowerment for Harlem's residents as well as the Black nationalism movement. 
The organization also founded the Grandassa Models, a group of Black women who worked to defy white beauty standards. These models created clothing based on recent African trends and featured them along with their natural hairstyles and darker skin tones in fashion shows located in Harlem. Brathwaite often photographed the Grandassa Models, which appear in many of his photos in the exhibit. 
"Black is Beautiful" is sponsored by Bank of America and the Arts Council of Winston-Salem. Organized by Brathwaite's son, Kwame S. Brathwaite, and the Aperture Foundation, this exhibit has been to Los Angeles, San Francisco, Austin and now Winston-Salem. 
"It was over three years ago that Reynolda House inquired about borrowing this nationally-touring exhibition to share with Wake Forest University and Winston-Salem community audiences," Perkins said. "Little did we know then how the next several years would unfold in the midst of a global pandemic and the national focus on greater social and racial justice." 
After the exhibition at Reynolda House, "Black is Beautiful" will be shown at the New York Historical Society and the University of Alabama at Birmingham.
In the coming months, the Wake Forest community will get involved in the conversation surrounding Brathwaite's art in order to elaborate on Bathwaite's photography and the idea of Pan-Africanism. On March 1, the Wake Forest University Black Student Alliance and Reynolda House will work together to show "Black is Beautiful" alongside an exhibit coming to stArt Gallery in Reynolda Village. 
Additionally, Professor of Humanities Corey D.B. Walker will talk with Brathwaite's son at the Reynolda House on March 19 at 4 p.m., and Professor of Art History Jay Curley will talk about photography in the 1960s and '70s on March 2 at 3 p.m. Reynolda House will also host gallery talks during February, March and April on Thursdays at 11 a.m. that focus on different artists.
"Any student who wishes to better understand the foundation of Black social activism and the teachings of Marcus Garve — which inspired Kwame Brathwaite — should visit this exhibition," Perkins said.
This exhibit as well as the rest of Reynolda House Museum of American Art is free for students and employees of Wake Forest University and will be on display until May 8.