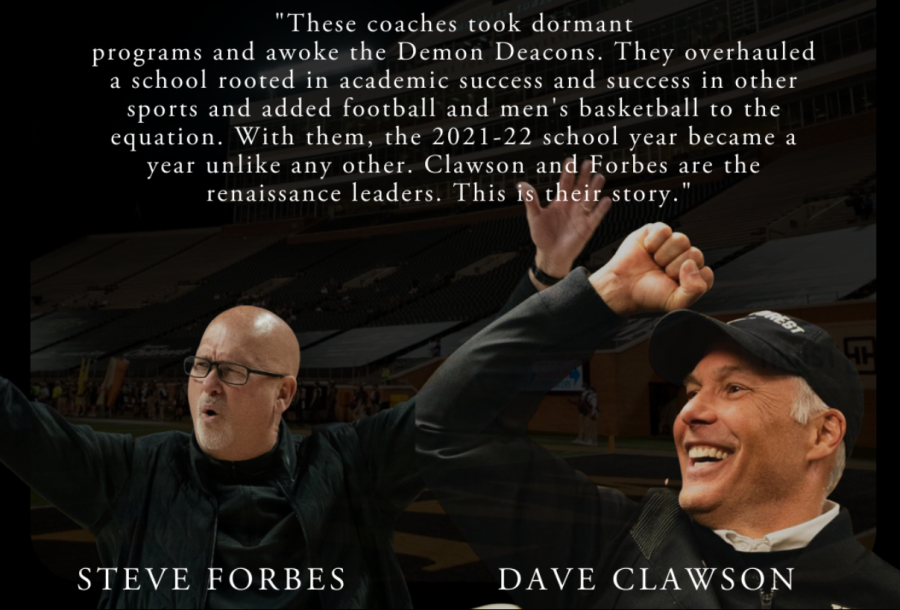 Selinna Tran
Wake Forest, in more ways than one, is a school bound to be underestimated. Not because of its academics; the academics have always been good — 28th in the nation good, by the US News and World Report's calculation. But on paper, Wake Forest looks anything but an athletic powerhouse.
There's a reason the school is so heavily underestimated in college athletics. One word can encapsulate it all — small. With 5,441 undergraduate students, not only is it the smallest school in the ACC, Wake Forest is the smallest school in all of the Power Five — comprised of the ACC, SEC, Big 10, Big 12 and Pac 12. 
Wake Forest has the looks of a Division III school in New England. The red brick buildings, the big chapel that dominates campus, the luscious green quads, all of it is quaint and unintimidating. Wake Forest is described as a walking campus. It's that small. It's no Duke, Clemson or North Carolina.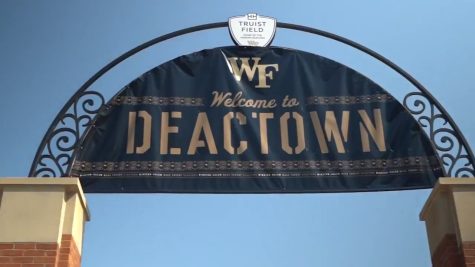 But just as you are ready to write this school off as some academic workhorse and nothing else, the big fence near Angelou Residence Hall juts out. Covered in black tarps from the inside, you can't see through at eye-level, only from the hilltop. There are two massive practice fields lined by "DEACON TOUGH" signage. To their left lies a grandiose football fieldhouse and the state-of-the-art Shah Basketball Complex. However, even with these pristine facilities, until very recently, the question remained: can Wake Forest really be a football or basketball school? 
This was not always the case – back in the early 2000s, one didn't need to question the athletic prowess of Wake Forest football and basketball. In 2006, the football team won the ACC Championship; in 2003, the men's basketball team won the ACC Regular Season Championship and it made the Sweet Sixteen in 2004. Chris Paul once graced the campus. 
After then, though, the glory days were over, and in the decade-and-a-half since, Wake Forest had lain dormant. The Demon Deacons were just another stop on the schedule for any ACC team — an unknown quantity to any college sports fan living outside the state of North Carolina.
The end of this dormancy all started with two phrases — "Good to Great" and "Get Right". Those five words encapsulate years of strife within Wake Forest University's football and men's basketball programs, respectively, as well as the time it took to make everything right again. 
Enter: Dave Clawson and Steve Forbes. For both, the beginning was a struggle. It wasn't an overnight fix. But now, after the anguish of COVID-19 in 2020, Wake Forest found success and revitalization in these two coaches and programs in 2021. With "Good to Great" powering football, Clawson turned a 4-5 shortened-season football team in 2020 into an 11-3 ACC Atlantic Division champion in 2021. Forbes took "Get Right" to heart and flipped a 6-16 ACC bottom-dweller with only three in-conference wins into a 25-10 team that came one win away from a bid to the NCAA Tournament.
These two coaches awoke the Demon Deacons. It is evident from the postgame Instagram posts of students and the energy in the Joel Coliseum and at Truist Field, respectively, that Wake Forest is once again a basketball and football school. With these coaches at the helm, the 2021-2022 school year has been unlike any other. Clawson and Forbes are the renaissance leaders. They are Wake Forest football and basketball, and this is their story.