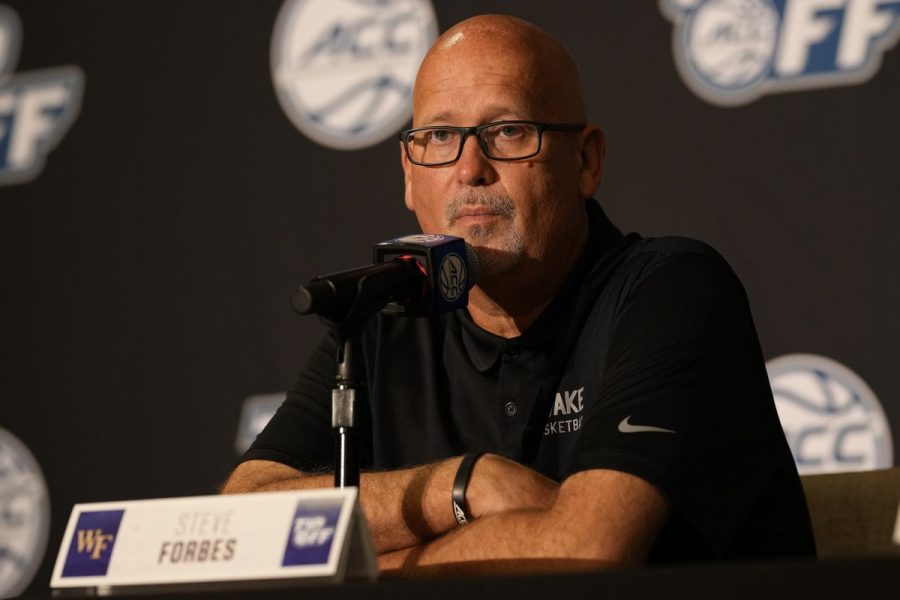 Courtesy of Wake Forest Athletics
When Steve Forbes was hired by Wake Forest, the world was in chaos. COVID-19 was ravaging the country, and as a result, not much in college athletics changed when it came to coaching. Wake Forest was the only Power Five team to make a coaching change that summer.
"I interviewed for a couple jobs, but I never really found one that felt like it fit me," Forbes said. "I turned down several, and then, finally, the right one came when [Athletic Director] John [Currie] called me."
Forbes continued: "[Currie] worked with me at Tennessee, and I had a really good relationship with him. I wanted to have a great relationship with my athletic director, and I felt a tremendous comfort level with him. I felt like he wanted this program to succeed. If I was ever going to leave East Tennessee, I wanted to go somewhere that believed in me as much as [ETSU] believed in me, and I felt like John did."
While the belief was there, COVID-19 did not do Forbes any favors. After being hired on Apr. 30, Forbes didn't meet any of his players face-to-face until July 20. In addition, Forbes had to convince several players to stay. Olivier Sarr, a top player for the program, left for Kentucky, but Forbes was able to keep Isaiah Mucius in Winston-Salem. The process of speaking to players and convincing them of his vision for the program all had to be done virtually.
"I came down here for a couple weeks and stayed in the [Marriott] Courtyard," Forbes recalled. "Basically, the city was shut down. So I did everything at home on my phone or on Zoom. It was unprecedented, and it wasn't fair, not just to me, but also to the players — I didn't have a chance to bond with them after I got the job."
Then, when the season began, COVID-19 came calling again. After a 2-0 start in an early-season tournament, nearly the entire team contracted COVID-19, forcing the program to shut down for 33 days. Following a tune-up victory over Division II Catawba College, Wake Forest lost their first six games in the ACC. Questions began to arise about whether Wake Forest basketball was salvageable.
"I thought I could [turn it around] in the first year," Forbes said. "That's why I was brought here. We live in a day and age where people aren't very patient. I had a plan in place in my mind, how to [turn it around]. That's all you can do is put a plan in place and execute it. I didn't really put a timeframe on it."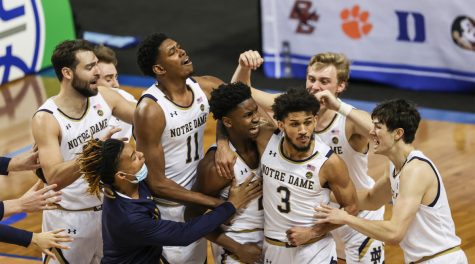 For Wake Forest, the turn didn't come in the first year as Forbes may have hoped. The team finished 6-16 with three wins in conference and bowed out of the first round of the ACC Tournament.
"It was hard for everybody," Forbes said. "Losing is hard. I hadn't done that in a while, and my wife Johnetta would get on me about it. I knew it [would be hard], but I didn't want to go through it. I know [the players] wanted to win and they were trying hard. It was a very trying year for everybody."