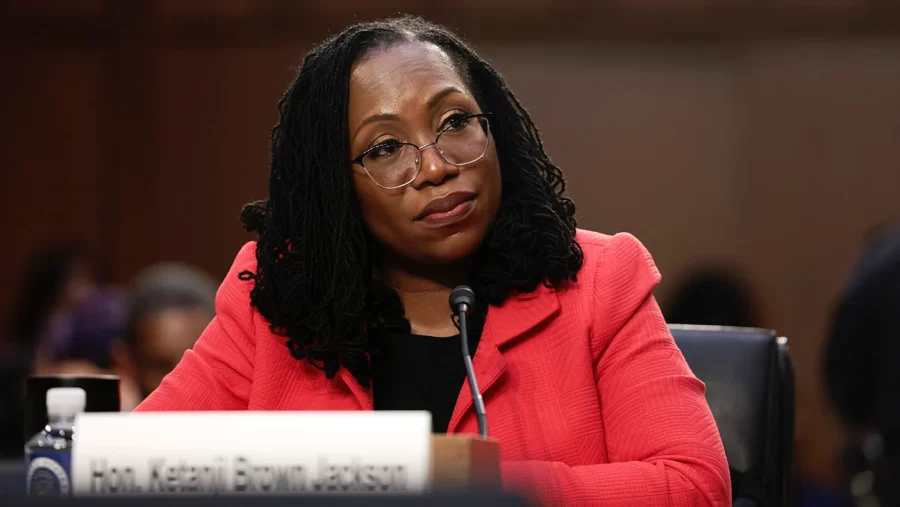 Following a 53-47 vote of the U.S. Senate, Judge Ketanji Brown Jackson became a confirmed nominee to the United States Supreme Court — 38 days after her nomination by President Joe Biden. This decision is monumental for a multitude of reasons — both in that it is President Biden's first judicial nominee, but most importantly that it is the first Black woman ever nominated to the Supreme Court.
Since being confirmed on April 7, Judge Jackson has received much attention, both negative and positive. Many believe that Biden chose Jackson on account of her race rather than her experience. This belief is often pushed by those who believe in a "reverse racism" system — a system in which people of color are more likely than white individuals to receive professional opportunities. 
As the private business and governmental worlds become increasingly diverse, this, in turn, opens up more opportunities for these beliefs to be held. However, an examination of Jackson's qualifications shows that the nomination process was rooted in a genuine search for a qualified candidate.
Jackson received a bachelor's degree in government from Harvard University in 1992. She graduated magna cum laude and continued her educational journey at Harvard Law School, from which she graduated cum laude in 1996. While pursuing her education at Harvard Law School, she also served as the supervising editor of the "Harvard Law Review".
From her graduation in 1996 through 2003, Jackson worked as a law clerk and an associate at various law firms in Massachusetts and the District of Columbia. Some of Jackson's noteworthy positions include an assistant special counsel for the United States Sentencing Commission (2003-2005), an assistant federal public defender for the Office of the Federal Public Defender in D.C. (2005-2007), the vice-chair of the United States Sentencing Commission (2010-2014) and a judge for the United States Court of Appeals for the District of Columbia Circuit (2021-2022). 
All told, Jackson has had 26 years of experience within the legal system and was able to obtain an outstanding education at Harvard Law School. She is well qualified for a role on the Supreme Court. 
Jackson has also demonstrated the ideal of nonpartisanship that is extraordinarily valuable to serving on the Supreme Court. She received bipartisan support in her Senate confirmation — albeit support primarily from the Democratic Party— and has also shown support for a variety of issues for the Democratic Party (i.e., LGBTQ+ issues), as well as those of the Republican Party (e.g., protection of law enforcement). 
As far as the implication that Biden nominated Jackson solely to obtain "brownie points" from people of color, I ask people to question why they believe this so firmly. What is it about a Black woman being nominated to the highest honor in the judiciary system that makes one immediately start doubting their qualifications?
This being said, inquiring into the experience and viewpoints of your governmental leaders should always be encouraged. However, to suddenly have skepticism toward one particular individual who so happens to be a Black person feels inherently biased. Judge Jackson is no different from any other judicial nominee, and therefore, does not deserve any higher levels of scrutiny by constituents than all of the other Supreme Court justices. 
I would certainly recommend that all voters examine past cases that Jackson was involved in and make judgments of her character for themselves. After all, being knowledgeable about your governmental representatives is imperative to the process of being a well-informed citizen. It is important as a democratic society that we understand who is controlling the system in which we live.
On the whole, this nomination holds extraordinary significance for multiple underrepresented groups. Jackson is one of the only six Supreme Court justices to be a woman, one of only four to be a person of color, and the first-ever Black woman. Our government is meant to represent our population, and the inclusion of members of minority groups will always be important.