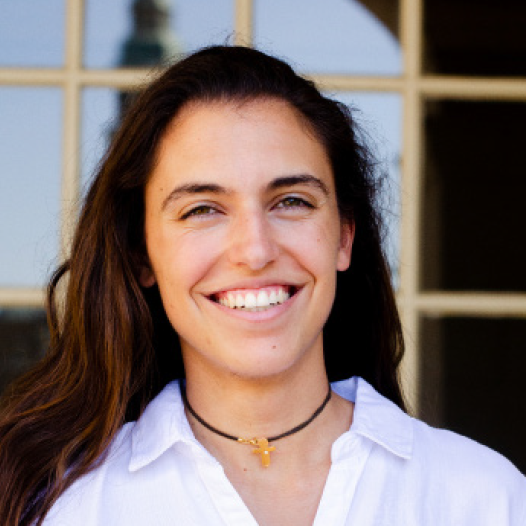 French Studies: Laia Vancells-Lopez
Laia Vancells Lopez is a French major from Terrassa, Spain. While her outstanding performance in her French classes has gained her recognition as a distinguished French major, Vancells also excelled in her second major, Biochemistry & Molecular Biology (BMB). Furthermore, Vancells was a key asset to the women's field hockey team over her four years at Wake Forest, as she was recently named to the 2021 All-ACC Academic Team, the 2020- 21 Second Team NFHCA All-Region and the 2020-21 Second Team All-ACC. 
Vancells speaks a total of four languages, including Catalan, her native language. Though at home and in her local community she speaks Catalan, Vancells took classes in Spanish and French in school. She had not intended on majoring in French when she arrived at Wake Forest but soon decided that she wanted to continue studying the language. 
"I've always liked French. I had learned in high school, and I didn't want to lose it," Vancells said. "I took a French class just for fun at first and I loved it. I took another one for fun, and I loved it, too." 
Vancells declared French as her second major during the spring of her junior year, over a year after declaring her BEM major. She proved that it's never too late to follow an academic passion, as she took all of her advanced French classes during the spring of her junior year and throughout senior year. 
With two majors and a commitment to the field hockey team, Vancells had lots of responsibilities to juggle as a college student. 
"It was hard." said Vancells. "But, the professors are really understanding and they help you out. So even though it's hard, they make it possible for you to work hard too." 
Vancells praised her professors for making her Wake Forest classroom experience the best it could be. The admiration appears to be mutual. Dr. Stephen Murphy applauded Vancells for her stellar performance in his class. 
"She combines a quiet sense of humor with a tenacious work ethic. She has juggled several demanding commitments (biochemistry, field hockey) while making it seem that her work in French Studies has her exclusive attention," Murphy said. "At the end of a course on French and Francophone poetry (and despite the pandemic!), Laia illuminated much of what we read and discussed by writing compellingly about 'The Paradox of Melancholy.'" 
When asked what distinguishes Vancells from other French students, Murphy said, "Her excellent French, both spoken and written; her dependability, her intellectual curiosity, her resilience and a sensitivity to the nuances of literary language that I think comes from her polyglot experience (Catalan, Spanish, English, French)." 
At the moment, Vancells plans on pursuing a Master's in data science. Apart from this, Vancells is not certain of what her future holds, but she plans to use French and other languages she has mastered as an asset in any career path she follows. 
"I want to do something that requires me to use different languages. I like a lot of things — I like science, but I also like law. Maybe something related to the European Union organization in Belgium, so I could use my English, French and Spanish." 
After receiving several job offers in the United States, Vancells is unsure of when her opportunity to live in France will come, but her proximity to France will make it easy for her to travel there. 
"Maybe in a couple of years I will go to France — I live an hour and a half away from France, so it's easy for me to go short-term or long-term."