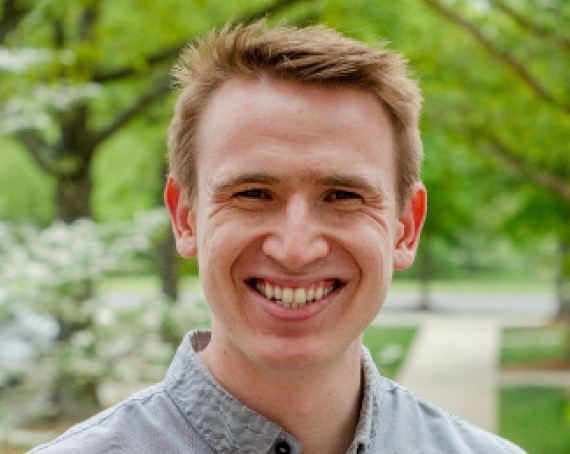 Accountancy: David Hooker
Growing up, David Hooker wanted to be one of two things: a racecar driver or an astronaut. He wasn't sure how well he'd do those jobs, but as long as he had a good time doing them, he'd be just fine. 
Now, Hooker is on his way to work as a tax accountant — and will probably have a good time doing it.
Hooker didn't always know he would be an accountant. He would find his way during his time at Wake Forest, but until then, he only had the advice of his brother to go on.
"Back in high school, my brother, who was a finance major, took accounting and hated it with a passion," Hooker said. "He got back one year and looked at me and said: 'You're going to love this.'"
And he did. Hooker landed in an accounting class and realized that he was actually "kind of good at this stuff". From there, he continued to bounce around until he found a happy medium between banking and consulting: tax in mergers and acquisitions (M&A).
This role makes Hooker a kind of business oracle for companies. With his team, he analyzes tax issues with the companies acquiring or being acquired, and then advises their leadership based on potential tax exposures and helps structure insurance deals – typically reps and warranties insurance policies – which are an increasingly crucial component of the M&A sector.
Hooker also has worked on structuring M&A deals in tax-efficient methods. In this kind of planning, accountants analyze revenue codes in order to save money for their clients.
"That was the part I found most interesting because it's like a puzzle to me," Hooker said.
Shortly after taking a liking to his accounting courses, Hooker was accepted into the Wake Forest School of Business, where he found plenty of opportunities to connect and get recruited by top accounting firms.
"It was an interesting experience because the classes [at the business school] are so difficult," Hooker said. "And also, when I was going through recruiting, the position that I will graduate into didn't exist back then. I'd have to network my way into the role, to keep meeting them and badgering them and saying, 'hey, still interested? Don't forget about me'. It was exhausting at times."
Hooker's persistence paid off. Although he started off in an internship fixing laptops, Hooker found himself working as a property taxes consultant, which gave him good experience in a field that he could fall back on. His most recent internship was with Houlihan Lokey, in the lower-to-middle M&A market.
"I showed up on the first day and they were like, 'we've never had an intern before. So we're going to go through our project, and you do your absolute best,'" Hooker said. "I learned a ton really quickly because it's either sink or swim. I loved it. Loved the team."
With these valuable experiences and a year of business school accounting courses ahead, Hooker says he will "really be in the thick of it" next year. Until then, he's working to the finish line and enjoying the last bit of time he has at Wake Forest.
Hooker has been involved with a number of extracurricular organizations on campus, including Alpha Phi Omega (Wake Forest's service fraternity) and Catholic Community. He also enjoys Wake Forest's small but tight-knit community of aspiring accountants.
"There's not like a gazillion kids in it," Hooker said. "Accountants are very similar people, you could say. There's really not a lot of variation."
Size and variation aside, Hooker represents another exceptional accounting class to come out of Wake Forest's accounting program – which is in the top 5% of accounting programs nationwide.