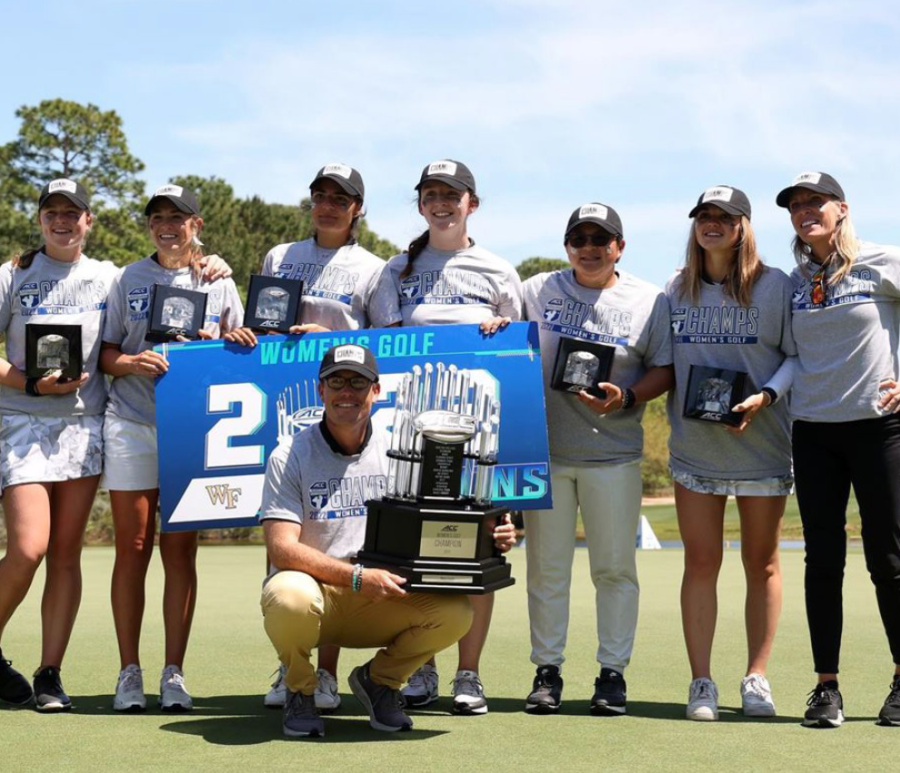 Courtesy of Wake Forest Athletics
Both Demon Deacon golf programs had an incredible 2021-2022 season, with the men's and women's team claiming their 19th and 7th ACC Championship titles, respectively. Senior Rachel Keuhn, reigning ACC Player of the Year, and sophomore Carolina Chacarra, the conference's most recent Freshman of the Year, return to the links with the Annika Intercollegiate in Minnesota during mid-September. 
The men's regular season will feature ten tournaments including their home tournament the Old Town Club Collegiate. in late September. Rising junior Michael Brennan won the event last year and will be looking to defend his title.