Reanimator Records hosts alternative bands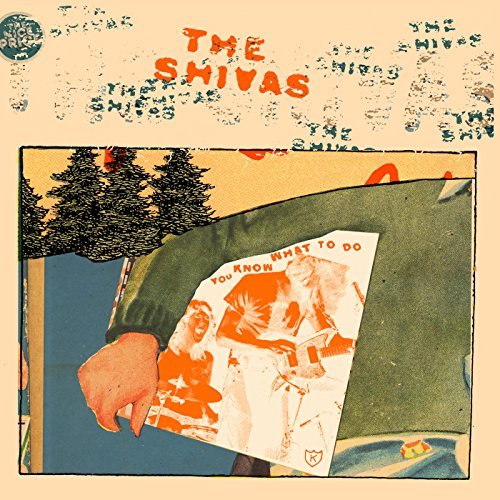 On last Thursday, March 24, Reanimator Records hosted a show opened by a local Greensboro band called Wahyas spotlighting The Shivas, a group hailing from Portland, Oregon.
The Wahyas are an alternative-rock duo composed of Josh Johnson on vocals and guitar and Lindsey Sprague on the drums and vocals. As the opening band, they maintained an overall energetic performance and sustained the audience's excitement throughout their act.
Reanimator Records, located behind Krankies Coffeehouse in downtown Winston-Salem, is a smaller venue, so the room was comfortably filled — creating a good atmosphere and intimate listening experience.
The set-list consisted mainly of short, upbeat pop-rock tracks –– in general, the drumwork was pretty basic, partly due to the fact that they weren't using a full drumset, but also resultant of the nature of the band's style itself.
I found that this didn't detract significantly from my overall enjoyment of the work as a whole. However the guitarist's use of the sound effect pedal was more perturbing.
The inclusion of this element was something I found interesting at first, yet excessive after a period of time –– this is an easy fix, however, simply through more tasteful or sporadic incorporation. Overall, in my opinion, the Wahyas did well with what they had onstage with them and carried a strong performance –– in terms of improvement, however, I think they could do more with experimentation in order to develop a more individualized sound and really establish themselves as a band.
Following this act was The Shivas, a rock 'n' roll trio founded 10 years ago in Portland, Oregon, with the release of their debut album Freezing to Death. This band has a modern, post-punk style with undertones of a retro 60s-style feel in vocal work and guitar riffs ranging from bluesy and psychedelic to an almost surf-rock sound.
Especially in contrast to the preceding band, The Shivas' use of a full drumset immediately gave their songs more depth and structure, allowing for more mature development of the overall instrumentation of the tracks they played.
The setlist was an ideal length; the band played for large amount of time but managed to maintain a consistently high energy and didn't wear out their sound.
The performances were strong, especially when they played what is probably their best-known song, "You Make Me Wanna Die," off their 2014 album "You Know What to Do."
In general, I enjoyed them better than Wahyas, not only in terms of the drumwork, but also because they seemed to have a looser style that was more tolerant of experimentation and adaptation as they feel out their overall sound as a band. In particular, I thought there were undertones and possibilities for development of an even grittier, lo-fi sound.
I thought Reanimator Records was a great venue. The band posters, album art, records and t-shirts lining the space made for a really stimulating environment and heightened the authentic feel of the show.
The bands played in front of the storefront windows, which was a really great backdrop as people walked by on the street outside.
There was a very relaxed, welcoming feel to the crowd — people were coming and going casually but the room stayed consistently filled. It really felt like I was participating in a community of listeners.
The entire performance was charged with that alluring, local-band charm.