How to beat the hangover blues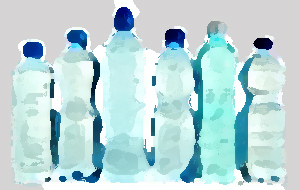 Welcome to Wake Forest, where we work hard and play harder. While some of you may have downed your fair share of adult beverages before college, a night out at Wake is something they don't teach you about during orientation. Whether you hit up a frat party, Last Resort (LR) or find an awesome pregame, almost all freshmen come into contact with alcohol during their first couple of weeks at Wake. I envy those of you who have yet to experience the wrath of a hangover. Chances are you'll have your time soon. Here are some tips to beat the hangover blues:
Get out of Bed
Instead of wallowing in bed all day replaying last night's good and bad decisions, take a shower, get dressed and prepare yourself for a new day. We have all done stupid things while drunk — just brush last night off.
Stay Hydrated
While stumbling into your bed after a night out, make sure to drink a bottle of water. If you can remember to do this, you'll thank yourself in the morning. The next day drink as much juice, Gatorade and water as possible to help rehydrate your body.
Stay Away from Caffeine 
I know it's counter-intuitive and nothing sounds better than a giant coffee when you're battling a hangover, but trust me on this.
Eat a Balanced Meal 
While you might be convincing yourself you won't succumb to the infamous freshman 15, it's crucial to eat a big meal when you wake up. The Pit steps up its game on the weekends for brunch. I promise you won't be alone.
Hit the Gym 
Although there's a slim chance you'll see me next to you on the elliptical after a late night out drinking, a light workout can help get your body back on track. No, you can't sweat out the toxins from last night's party, but you can get your heart pumping. Just remember to eat and drink water before.
Take an OTC
If your head is pounding more than you can bear, try taking Advil or Aleve. But don't go overboard.
And if All Else Fails, Nap
Pretty self-explanatory and often necessary.
College is a fun and exciting time. You'll have really good nights out and some not so good ones. You'll try the mysterious bright pink punch and you'll have more than a couple Natty Lights. You'll make great decisions and you'll make some questionable ones.
Hangovers are a part of drinking. While they aren't enjoyable, they are temporary. Be safe, have fun and remember: you never have to see that frat punch again — until next weekend.