Tilt ambassadors bring Cash Cash to Wake Forest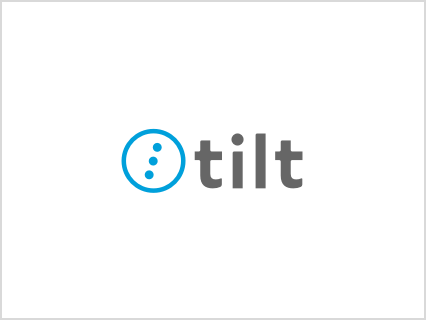 Cash Cash, a popular electronic dance music group, will be coming to the Winston-Salem Fairgrounds to perform for Wake Forest students on Thursday, Nov. 3 at 10 p.m. thanks to the work of campus brand ambassadors for Tilt, a crowdfunding company co-founded and led by Wake Forest and Sigma Chi fraternity alumnus James Beshara.
Senior Taylor Bryan, who also got involved through the fraternity, oversees the team of 30 student ambassadors at Wake Forest, and has led the efforts in organizing the Cash Cash concert and serves as a liaison between campus and the Tilt headquarters in San Francisco.
"I heard what they were doing from one of the older guys and reached out to see if I could get involved," said Bryan. "I started a few businesses when I was younger and I'm also an entrepreneurship minor, so it seemed super interesting to me. Back when they were way smaller a few years ago, I joined a team of six to seven ambassadors my freshman year, and we've grown so much since then."
Cash Cash, a trio that hails from New Jersey and includes brothers Jean Paul Maklouf and Alex Makhlouf and Samuel Frisch, is touring with "Monster Energy Outbreak Presents: The Up & Up Festival." In order to compete for one added tour stop, students from Wake Forest, UNC Greensboro, Delaware and other regional universities raced to "tilt," or meet a 500 ticket sale goal.  According to VentureBeat, 86 percent of these campaigns are successful and raise an average of 50 percent more than their goal, and when tilting, only winners are charged when the goal is reached.
Wake Forest engaged in a similar campaign to compete for a Chainsmokers show last fall, but was not the winner, and many of Tilt's student brand ambassadors  have cited this as a primary motivator when promoting this show.
Senior Chase Gerber, who has worked with Tilt for over a year, was selected along with a few other high-achieving ambassadors involved in other Greek organizations on campus to lead this campaign.
"It was important that I stimulate buzz about the event through word of mouth, sending emails, and making announcements at chapter," Gerber said.
Stephanie Rubin, another ambassador, says that this buzz, especially on social media, was easy to generate.
"[The music is] well known so it really wasn't difficult for us to get students hyped about the idea of Cash Cash performing at Wake Forest," Rubin said.  The dance and house group's highest charting song to date is "Take Me Home", which features vocals by Bebe Rexha.
For the concert, which will take place in the education building on the fairgrounds, shuttles will be running from Lot P at Poteat from 6:45 p.m. until 11:45 p.m. Doors open at 7 p.m., but students can accelerate their check-in process by exchanging their tickets for wristbands on campus in front of the Pit on Thursday from 10-2 p.m., which will allow ticketholders to proceed straight to security at the door. Tickets can still be purchased online through the Tilt website for 40 percent less than at the door due to venue fees.