The Resilience Project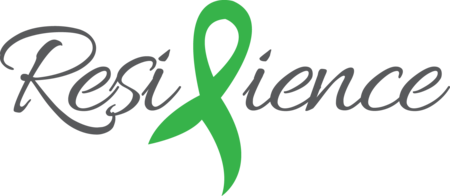 In May of 2015, at the conclusion of his junior year at Wake Forest, Jake Teitelbaum was diagnosed with Refractory Hodgkin's Lymphoma, a form of cancer that is hard to treat.
While in the hospital, Teitelbaum discovered that the hospital continually goes through the boring process of providing patients with a plain white gown and beige non-slip socks.
After living the life of a patient for some time, he began to wear his own fun socks in the hospital, something he considers his tiny rebellion, to remind himself that he was the one who controlled his treatment experience. As Teitelbaum proclaims, "When you look down and see a bright pair of socks, how can you not smile?"
During treatment, Teitelbaum met patients who struggled financially with the expenses of care. He realized it was common for patients who suffered from chronic illness to also suffer from the cost of treatment. He decided to start up Resilience to positively impact the surrounding community.
"The idea for Resilience may have fallen into my lap when I was given my umpteenth pair of boring non-slip hospital socks," Teitelbaum said. "But it remained just an idea until my journey with cancer forced me to reconsider what I knew about resilience."
He soon discovered that resilience is not about persevering through daunting times alone. Teitelbaum took his time in the hospital to learn and grow as a person, rather than isolate himself from the world he lived in.
"The Resilience Project is about fighting to become stronger," Teitelbaum said.
"It's about embracing terrible circumstances to learn and grow as a person. It's about sending support, love and, of course, awesome socks, to someone that needs it."
Resilience provides financially disadvantaged patients with a custom pair of socks representative of their individual battles with cancer.
Because Resilience is a young organization, building awareness is the main goal. They want to reach more customers, but more importantly, they want to make sure patients are aware of the company's existence as a resource for financial assistance.
"For patients, it's not only an opportunity to recuperate the tremendous cost of treatment, but it's also a form of self expression," Teitelbaum said. "For better or worse, our experience in fighting illness will shape who we are as individuals, and this project allows patients to process this experience by creating a sock representative of their journey."
Resilience is motivated by the idea that vulnerability allows individuals to experience a unique opportunity in growth. While facing the struggle, we can become physically, emotionally and spiritually stronger.
Today, Teitelbaum has created a business that has a positive net impact on society. The socks are manufactured in North Carolina and have a tangible impact on patients in their time of need.
In the future, Resilience hopes to "work with more patients, — not just cancer patients —  but patients with other chronic illnesses," Teitelbaum said. "We plan to work with organizations that share similar values to help patients not only financially, but from all aspects as they deal with illness."
For Teitelbaum, "it was a letter from a professor, it was a group of friends driving 1,100 miles to give me a hug, it was a pair of socks reminding me what it felt like to be loved and letting me know that despite the dilapidated state of my body and mind, I had others fighting to lift my spirit," he said.
You can purchase The Lilli Owl Sock or The Samaury Carter Sock from resilience.give, and one half of the net proceeds will go back to the patient in need.