Stay in touch via spontaneous group video chats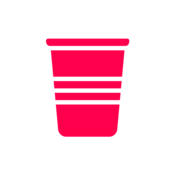 Video chatting with your best friends over holiday break is about to get a lot more convenient with the new smartphone app, Houseparty. Technology company Life On Air's new iPhone and Android app is flourishing in social media spheres as millennials seek new ways to connect with their peers.
With over one million users to date, the "house party" is just getting started.
The concept is simple: multi-user video chatting capabilities. Users on the Houseparty app are notified when their friends are on the app, or "in the house," with a pop-up notification on their homescreen. The front-facing camera automatically broadcasts once a user is logged onto the app. Friends using the app simultaneously can video chat in their own "room" with a split screen feature, and each video chat can hold up to eight participants. Users can come and go from chats, bouncing from one group conversation to another at the swipe of a thumb.
"Stranger Danger" notifications alert users when he or she is entering a room with unknown persons. While two users can talk without being confirmed friends, the video chat must be consensual. This safety feature also helps to avoid uncomfortable accidental conversations when entering a room. Once two participants are in the house, they can even "lock" their room, so no guests can pop in on the conversation.
Houseparty is Life On Air's second app. The technology company's original app, Meerkat, was created by Ben Rubin and launched in the spring of 2015. Meerkat enabled users to broadcast live streaming through his or her mobile device. Rubin's vision stemmed from the idea of "spontaneous togetherness" where users could be "together" despite physical distance between them. Although Meerkat introduced live streaming, it was quickly eclipsed by Twitter's Periscope app and Facebook's live streaming feature. The app was abandoned, and Life On Air sought a new success.
Meerkat's most popular feature  allowed users to join the live stream to chat with other users. After Life On Air's original app folded, they drew from Meerkat's most popular feature as the sole purpose of Houseparty.
Although simplistic, the idea of "spontaneous togetherness" unites friends for a face-to-face chat via internet at any time. Whether you're at home or on the go, users can connect with friends in a virtual landscape unlike ever before.
Download Houseparty so you and your friends can stay connected during Winter Break. Just because we're at home for the holidays, doesn't mean we can't party.