Aaron Carter makes comeback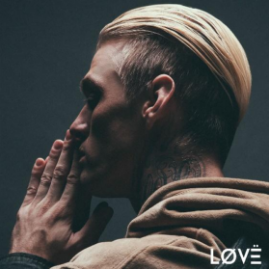 Aaron Carter, the famed "I Want Candy," singer has made an impressive reemergence in the music scene.
Following a lackluster career after his Oh Aaron album, he created two more albums,  Another Earthquake  and Saturday Night before taking a two year break from music until the release of two new singles in 2016 and 2017 respectively.
"Fools Gold" was released April 1, 2016 to a surprised pop-music audience.
Many who had heard the song had no idea who he was or what the hype was all about, while others couldn't believe that this dated icon of early 2000's pop music had modernized so much that he was able to garner real appeal from the modern pop music audience.
Overall, his return was marked primarily by surprise and mixed feelings. His later single "Sooner or Later"  was released on Jan. 20, 2017 and due to a relatively successful marketing campaign on Spotify's part, it reached decent popularity.
The song, upon first inspection, seems to be yet another EDM-inspired pop flop. However, once you delve deeper you see that the song really contains all the elements that a modern pop song needs to gain brief popularity — and all this song will gain is brief popularity.
With Justin Bieber-inspired vocals that are the definition of pop-generic, this song starts off rather unenthusiastically. Yet, as the song progresses, you can hear stronger and stronger EDM influences, lending the song fitting in either a dance house or a car packed with your friends.
As the beat crescendos to what would be the ubiquitous "drop" that most modern pop songs now contain, Carter's vocals take a trip back in time to his teenage-heartthrob years and we get a healthy dose of boyband-esque sound. Carter's light and bubbly vocals are in turn backed by a deep bass with lilting beats interspersed between.
All this combined creates a truly unique soundscape that blends the best for early 2000's pop with the heavier, beat infused pop music of today.
Carter making a "comeback" is something that wasn't on anyone's radar and it caught quite a few people by surprise. He isn't the only artist to follow the musical formula of hiding from the public eye and then releasing a single every few years.
This trope can be seen in Justin Timberlake with his album, The 20/20 Experience and Britney Spears with her album Glory.
Some may think that a resurgence of America's musical sweethearts may revitalize the music industry and others argue that older artists should make way for the new generation. However, all that can be really said is that Carter's flame definitely hasn't died out yet.