Students enjoy popular fitness class in Reynolda Village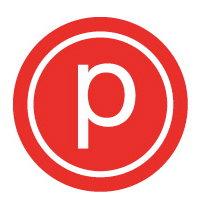 Little daunts college students more than the prospect of gaining the dreaded "freshman 15."
And let's be real, the potential for weight gain doesn't end once that first year of college comes to a close. Frankly, gaining a little weight as you reach your 20s is normal — and actually probably a good thing — as you develop into an actual adult, but I digress.
Lucky for us, we have several options to help us keep active nearby. Arguably the most popular, at least among the female population on campus, is Pure Barre, located in Reynolda Village.
While it is pretty accessible location-wise, one look at your bill after signing up for your first class will have you convincing yourself that maybe the treadmill in Wake Forest's gym isn't really that bad.
Despite the arguably outrageous price tag attached to any sort of class package at Pure Barre — $25 for one class or $229 for one month unlimited — it still seems to reel in college students left and right. So, what is it that has students coming back class after class?
As someone passionate about health and well-being, I was intrigued by the immense popularity of this seemingly standard workout class, so I decided to see what all the hype was about and purchased the new-client one-month package.
Here's what I found: Pure Barre isn't just a standard workout class. It is an environment in which you can form a community of empowered women (and some men), all passionate about transforming their bodies.
From the first day of class, the employees had a clear desire to make me feel comfortable and welcome. First they asked me my name, then they walked me into the admittedly intimidating studio and explained exactly what equipment I would need and how to use it.
This was especially appreciated as I had no idea how the mysterious double looped tube was going to help me exercise. The instructors make a clear effort to remember each clients' name, and use them throughout the class. This made it a much more personal and connected experience.
The workouts are extremely effective. When I first saw a video of a Pure Barre class, I never thought the minimal movements they have you do would ever cause any extreme results.
Turns out moving up an inch and down an inch can make your muscles shake like you'll never believe. After one month I felt stronger than I had in a long time, and that feeling was addictive.
I wanted to improve. I'm not going to lie; while Pure Barre is an extremely welcoming environment, it is also incredibly intimidating. The regulars know exactly what they are doing and they're good at it. You can spot these women because they're the ones dressed head to toe in Pure Barre attire with perfectly pointed toes and biceps practically bouncing off their arms.
While this was unsettling at first, after a few classes I found them inspiring. These women discovered a passion in building strength and balance using, for the most part, solely their own bodies. They had all been in my place at one point but over time had built this intriguing confidence. I wanted in.
When my month of unlimited classes ended, I couldn't help but be disappointed. I didn't want my Pure Barre experience to be over, but at the same time I couldn't get myself to hand over another chunk of change to continue coming back.
Regardless, the attraction of Pure Barre is clear to me. It is a welcoming, yet challenging, community that actually makes goals attainable. For several people, these aspects are definitely worth the expense.