Japanese music stars have big "Ambitions"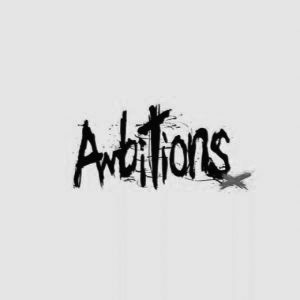 On Sept. 16, 2016, Japanese-rock sensation ONE OK ROCK (OOR) released the song "Taking Off" from their latest album Ambitions.
OOR is a four-person Japanese-rock (J-rock) sensation. Its current members include bassist Ryota Kohama, vocalist Takahiro Moriuchi, guitarist Toru Yamashita and drummer Tomoya Kanki.
With the release of their latest album, they launched their invasion towards the American and European music markets, after having become one of the biggest rock bands in Asia over the last few years. To better serve both domestic and international markets, OOR released two different versions of the album.
OOR received mixed ratings and reviews, with mostly positive praise coming from Rock Sound (8/10) and Alternative Press (3.5/5). Online listeners gave them either either strong positive or strong negative reviews, with few in between.
Released on Jan. 13, Ambitions (English Version) is OOR's eighth full-length album and second full-length English album. As indicated by the title of the album, the theme is heavily focused on the ambition of OOR as a group.
This new album continues OOR's positive emo/rock lyric style, while also putting more emphasis on being able to be widely accepted by the public, especially by listeners in the western market.
Excluding the instrumental interlude, the lyrics of eight of the songs are based on chasing dreams and struggles. The other five songs are based on various kinds of love. Additionally, the arrangement of the instruments is much simpler. Though Ambitions still keeps elements of scream or fancy drumline, bassline and guitar riff in a few songs, the frequency of their appearance decreases a lot.
Only five of the 13 tracks have these elements. Nevertheless, every song in the album uses samples extensively.
Through the second track, "Bombs Away," OOR shows not only their ambition but also their ability to fight for their place in the future music world. "Bombs Away" is a solid J-rock song. It has all of the essential characteristics of J-rock. Some  of the trademarks of western rock and punk music are the fancy bassline and guitar riff. But compared to its eastern counterpart, western rock and punk music actually put less focus in the bassline and guitar riff. Normally, the complexity of a guitar riff in a typical western pop-metal song is similar to that of a typical J-rock/J-punk song. However, a J-rock band will put more emphasis on the bassline.
In "Bombs Away," for instance, if one listens closely, it is not difficult to pick up the bass note after the second verse, especially at the second pre-chorus. Just like Taka sang in this song: "And if I could show you now. Let you see the future," OOR surely shows their massive amount of potential, like a ticking bomb.
Nevertheless, an old-time OOR fan would be really confused by the rest of the tracks in this album. Aiming for the wider market, OOR chose to add in elements of electronic music. Rather than making rock songs, they delved into how to make songs that will be able to blend into mainstream culture more easily.
To better serve their ambition, OOR gave up on trademark elements of J-rock and added more pop music elements into their songs.