Current Rock Talents to check out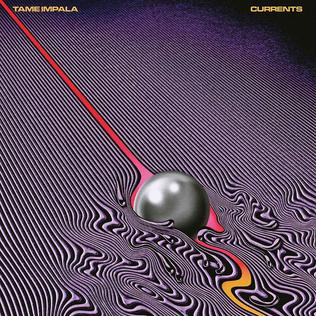 Check out these modern rock acts. 
The Growlers-
The Growlers are a California based rock band with strong surf and psychedelic influences. Brooks Nielsen, the lead singer, executes a delivery ranging from gritty to sweet depending on his desired sound. He provides these undertones over the band's synergistic music, which makes use of distortion, delay, reverb and other garage rock tools. Formed in California, the influence of the beaches is not lost in their music, with songs such as "Beach Rats," "Red Tide," "Sea Lion Goth Blues" and "Burden of the Captain."
Lyrically, Nielsen shines as a newer vocalist and is known for writing about events from his life and the lives of those close to him. This is shown in "Going Gets Tough" in the lines, "No home since the fire, me and the ash can settle down."
Poetically, Nielson displays his talent in "One Million Loves," singing "Found a cure for loneliness, I'm forever immune / stuck in my walk and I hum her tune" as well as "Can't explain, but its almost hard to recognize myself / slowly I've changed, turned into someone else … Cant' explain, there is no need / there's no one else who's been inside of me."
Musically, catchy bass lines delivered by Anthony Perry and guitar licks from Matt Taylor fill their records. The Growlers organize a music festival every year titled "Beach Goth" in Santa Ana California at the Observatory, where a variety of bands play. For those interested in a blend of surf, indie and psychedelic rock, "One Million Lovers," "Living in a Memory" and "Beach Rats" are great songs to check out.
Mac DeMarco-
Mac DeMarco, a Canadian indie rock musician, released his debut studio album in 2012 and has been at the forefront of indie rock ever since. Known for a sometimes goofy persona, and always being laid back, DeMarco often addresses the crowd comedically between songs.
While DeMarco may come off as laid back personally, musically, he writes everything himself and often produces his own music. Psychedelic influences can be heard in many of his pieces. Along with the vocals, most of DeMarco's tunes carry a countermelody delivered in catchy guitar riffs.
Lyrically, DeMarco shines with his highly relatable "Let Her Go," stating "Separation's supposed to make the heart grow fond, but it don't," as well as in "Passing Out Pieces," singing "Watching my life, passing right in front of my eyes / Hell of a story, or is it boring?"— introducing an interesting thought experiment on the analysis of one's life. For those interested in a new take on indie rock, often referred to as slacker rock, "Salad Days," "Blue Boy" and "Chamber of Reflection" are worth a listen.
Tame Impala-
Tame Impala, a psychedelic rock band from Australia, released their debut studio album in 2012. Led by Kevin Parker, who produces, writes and records everything himself, Tame Impala became known for their usage of effects to create a vivid experimental sound and Parkers softer vocal deliver. While playing live, Parker is joined by a touring band, and their utilization of colors and lights became a staple for their live performances, enjoyed by their crowds.
When performing live, Parker's guitar pedal board is filled and essential, with Parker himself stating how the order of the pedals and the pedals themselves, most notable distortion, fuzz, delay and reverb, is instrumental to their sound.
With the layering of multiple instruments on top of each other and multi-track vocals, the "Wall of Sound" production technique is palpable.
Lyrically, Parker writes about a variety of topics, including relationships, dreams, loneliness and story songs to name a few,  but a sense of meaning in the lyrics, Parker has stated, is paramount to him. Parker's introverted nature sometimes shows in his lyrics, even naming one of his albums Lonerism, with lines like "Company's ok, solitude is bliss / there's a party in my head" and "All this running around / trying to cover my shadow / an ocean growing inside / all the others seem shallow", from "Solitude is Bliss" and "It Feels Like We Only Go Backwards" respectively. Musically, "The Less I know the Better" and "Let it Happen" show Parker's remarkable song crafting ability, and are great for those interested in newer psychedelic rock.