Joy Division and The Smiths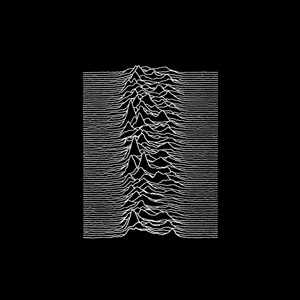 Bands are often linked to one another by fans, whether it be through their sound, lyrical content, location or some other factor — but this association is often not appreciated.
Joy Division & The Smiths share such linkage due to their similar lineup, melancholic lyricism, time period and location. The two Manchester bands garnered cult followings in the Manchester area that eventually spread throughout the world. When asked on their linkage, Johnny Marr, former guitarist of the Smiths, stated that the one thing The Smiths shared with Joy Division is that they are both "guitar groups," commenting that while Joy Division was often associated with the Manchester sound outside of Manchester, Marr believed that there was no "particular Manchester sound."
While Marr, in a 1985 television show, seemed indifferent on Joy Division and their connection, Morrissey, former singer and lyricist of the Smiths, appeared more critical of Joy Division. On the other hand, former Joy Division bassist Peter Hook stated in a recent interview that both bands "make great music" and that he found Joy Division's music better than the Smiths' but that their vocals were "on par" with each other. Hook also insinuated that at the time he did not appreciate The Smiths as he does now. Joy Division & The Smiths are also often grouped with The Cure and Siouxsie and the Banshees.
While Joy Division is now known as a critically acclaimed, widely respected, serious band, they got their origins after guitarist Bernard Sumner met Peter Hook at a 1976 Sex Pistols concert, with Ian Curtis and drummer Stephen Morris joining after responding to advertisements. The band quickly became known for their dark lyricism baritone singing, menacing guitar, riff based bass and powerful drumming — with a drummer that knew the importance of rests.
At live shows, the band was notorious for dressing as if they were going to an office job, having short sets with little to no crowd interaction and Curtis' unique dancing style. While some of this upset early fans, many did not realize Curtis' declining health prevented him from being able to perform arduous concerts. Though only releasing two albums during their time as a band, both became iconic musically, as well as for their artwork — particularly their 1979 debut Unknown Pleasures.
After the tragic passing of  Curtis, the remainder of the band continued to form the more commercially successful new wave band New Order.
The Smiths, a pop band driven largely on the songwriting abilities of Morrissey and Johnny Marr, rose to fame by utilizing melodic and technical guitar playing, a powerful rhythm section consisting of bassist Andy Rourke and drummer Mike Joyce and mesmerizing vocals with a taste for witty criticism of pop culture, the British monarchy, and other types of music.
Morrissey is an outspoken animal rights activist and critic of the monarchy, naming their 1985 and 1986 studio albums Meat is Murder and The Queen is Dead, respectively.
Since their breakup in 1987, each member has pursued a solo career and made appearances in late night programming, with Marr joining Modest Mouse for their 2007 album We Were Dead Before the Ship Even Sank as well as appearing on the television show Portlandia. Their music became an important aspect to the 2009 film (500) Days of Summer starring Joseph Gordon-Levitt and Zooey Deschanel.