Students share their written works at Salon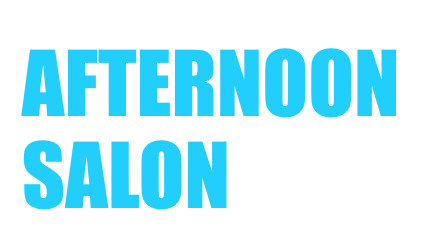 With a welcoming environment, a lone podium and copious amounts of refreshments, the Creative Writing Department's first Literary Salon of the year, taking place in Ammons Lounge, had all of the makings to deliver a transformative afternoon of poetry and essay reading.
Sponsored by professor Eric Wilson and hosted by Junior Maddie Baxter and Senior Keenan Harris, the event is founded in the idea of openness: any student can share work that they feel wouldn't fit into an academic environment. The poems and essays delivered just that — filled with intimate details, dark humor and passion, each piece was truly personal.
Senior Sara Coronel opened the event with a poem depicting her struggle of learning English as a second language. Flowing between both English and Spanish, she detailed a speech therapy session and compared language to something as biological as blood. Junior Thomas Fitzgerald also took to the front of the room to share an original poem.
"[The Literary Salon] makes me feel super hip. Like 'woah, my friends and I go and read poems in front of crowds.' It's everything I wanted to get out of being a college english major," Fitzgerald said.
Watching Fitzgerald perform encapsulated the unique nature of the salon. Although he timidly approached the podium, Fitzgerald read his T.S. Elliot-inspired piece with such conviction and animation that he transformed into a new persona. The event's all-accepting ideology  allows for writers to be both powerful and intimate performers at the same time. Audience member and senior Laura Garland recognized this while she listened to all of the readers.
"Everyone has such a unique voice both in how they write their pieces and also in how they present them in front of an audience. So, I think hearing all of that variety and diversity from our writers at Wake Forest is something I really enjoy," Garland said.
Both Baxter and Harris performed, each of their pieces showing the range of material that can be presented. Inspired by an article she read over the summer, Baxter performed a poem about black holes punching each other and then sending ripples throughout the universe.
"I respect everyone in this space so much and it's still nerve racking to share something that you view as your own baby. It takes a lot of bravery to get up in front of a podium. But, you always walk away feeling refreshed, reenergized, and more confident really," Baxter said.
Harris, the only person to share an essay rather than a poem, satirized everything from creative writing itself to the current political environment. Contrary to the more serious pieces that were shared, his humour, blatant sarcasm and inappropriate situations produced fits of laughter throughout the crowd.
The first Literary Salon of the year successfully delivered in providing an inviting space for writers to share their pieces.Taking place the last Thursday of every month, all students should take time to enjoy the performances.