Teenage singer releases second album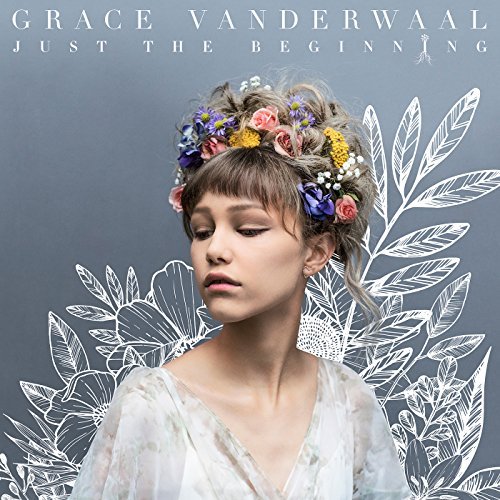 Her name may sound familiar from a viral Facebook video, but Grace Vanderwaal is much more than that.
At the mere age of 12, she won America's Got Talent, and that was indeed "Just the Beginning." Her debut album was released Friday, Nov. 3, and is currently sitting in the top 20 albums on iTunes.
Some have compared her music capability to Stevie Nicks, Florence and the Machine and that her career is looking to be comparable to Taylor Swift's empire. Her age is not stopping her, or the level of success she is on the road to reach.
The first track on the album "Just the Beginning" entitled "Moonlight" is a fun dance song that focuses on slipping away into the rhythm during hard times. Vanderwaal's signature instrument, the ukulele, stands strong on this radio single, creating an almost tropical tone that compliments the lyrics.
This emphasis on an upbeat yet melancholic vibe sets the stage for the album. The following song "Sick of Being Told" gives hints towards a Nora Jones' consistent voice and incorporates a deeper meaning while keeping the lighthearted aspects of the ukulele alive.
"Burned" depicts a sound similar to Adele, focusing on utilizing a heavy emphasis on piano and an exquisite vocal. The lyrics paint a picture of her maturity as she writes and sings, "Something's just so crazy / Things you'll never know / There is always doubt with maybe / That keeps stringing you along." 
Her songs "Just a Crush" and "Escape My Mind" pay homage to teenage angst in a playful way, taking listeners back to middle school butterflies and innocence. 
Vanderwaal's entire persona of being ahead of her time as a vocalist does not override her ability to connect with all ages. "Better Life" feels as if she truly comprehends how stressful and overwhelming the world can be. She sings, "Just close your eyes / And create yourself a better life/ Let the wind blow through your hair / Let the music take you there / And make a better life." The lyrics, although simple, form goosebumps once paired with her vocal talent.
Her concluding song on the album, "Darkness Keeps Chasing Me," attempts to explain how the pressure to be someone older in the spotlight and her fear of being unable to avoid temptation consumes her. She strives to remind those that she was only a child with a dream of creating music to make people happy and to find meaning within her work.
Overall, Grace Vanderwaal avoids the negative connotation of being a 13-year-old star from stopping her road to riches. She keeps the naive aspects of being a young teen alive, something that is often lost in such an up-and-coming society. Her music helps provide the sense that if the world could slow down for a minute, it would be like growing up dancing around in pajamas while getting ready for school. Just the Beginning highlights the gutsy musical range and charismatic lyrics that spark from Vanderwaal, just developing the foundation for her to build her domain upon.