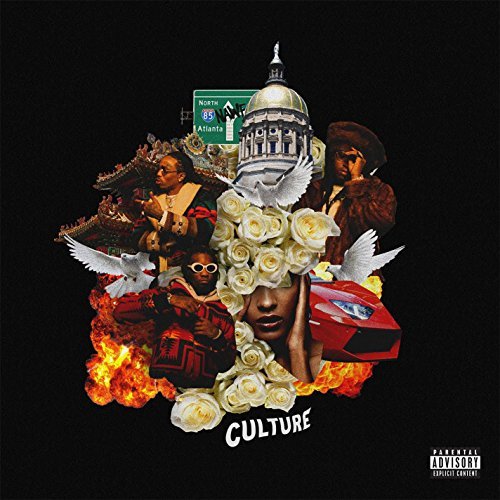 This year has been huge for Metro Boomin, 21 Savage and Offset of the Migos.
Metro Boomin started his own label, Boominati, early this year, and saw 10 songs he's produced hit the Billboard Hot 100 all at once. 21 Savage dropped Issa this past summer, with the hit single "Bank Account" peaking at 12 and just recently featured on the chart topping Post Malone single, "rockstar". And finally Offset, receiving the recognition he fully deserved for so long, after years of being overshadowed by his fellow Migos member, Quavo, and saw the album Culture go double platinum over the course of this year.
To continue their respective winning streaks, the three have joined forces and delivered what is sure to be considered to be one of the better rap albums come year end, titled Without Warning. The Halloween themed Without Warning, dropped un-ironically without warning on the night of Halloween eve, kicks off with "Ghostface Killers." "Ghostface Killers" features some very eery strings, a catchy hook from Offset, a solid verse from 21, and an outstanding feature from rising star Travis Scott. The opener is followed by the impressive "Rap Saved Me."
In contrast with the opener, 21 pulls his weight on this track with some fierce vocals, later supported by both Offset and a feature from fellow Migos member, Quavo. Immediately following "Rap Saved Me" is the immensely catchy, "Ric Flair Drip." On this track, Offset displays the ever so perfect triplet flow on a simple beat, but despite this the song seems to have caught on with the mainstream and is currently scaling the charts. Following this are the two tracks "My Choppa Hate N*****s" and "Nightmare." Both somewhat short but dark and captivating songs, they mesh together quite well on the part of some expert mixing.
Further down that tracklist is the criminally underrated "Mad Stalkers." On this track, Metro displays what could be considered the most developed instrumental across the whole project, supported by excellent verses from both 21 and Offset. This track is followed up by the  fast paced track, "Disrespectful" and the ever so eery track, "Run Up the Racks." Both are solid additions to the trackless and certainly carry on the central theme and aesthetic of the project.
The only disappointment on the album comes in at the ninth spot on the tracklist with the song "Still Serving." "Still Serving" is just a tad too lethargic for this project, with a very slow paced instrumental on the part of Metro and a somewhat lazy verse from 21. This track won't sit well with many.
Fortunately, the album finished off on a strong note with the captivating track, "Darth Vader." "Darth Vader" is sad in nature and is supported by an excellent verse from Offset. If you can forgive some repetitive topics and themes, most hip hop fanatics can find some gems on this album and will certainly end up on the top of numerous year end album rankings.