New MGMT Album Presents Strong Statements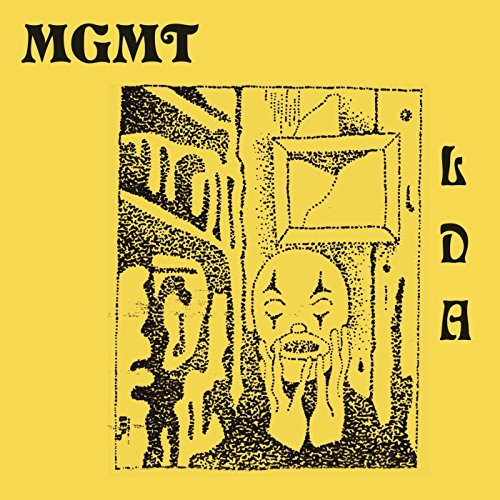 A little present was dropped into the alternative world on Feb. 9 when MGMT released their fourth album, Little Dark Age, into the limelight. MGMT, famous for their hits "Electric Feel" and "Time to Pretend," has battled the mainstream by constantly altering their sound.
This new album presented a strong statement after several years of sideswipe by fans. Little Dark Age accomplishes this statement by utilizing modern psychedelic with dark humored punk. The themes that dominated their most popular album, Oracular Spectacular, are held true in their newest exploration. Themes of chaos, anxiety and technology mesmerize the listener in a helter-skelter swirl of electronics.
Although the dark irony still runs through the lyrics, they really have evolved in their sound from the 60's to something in the far future. Although they have gotten some heat about this switch, I think it complements the ultramodern topic of technology intertwined in virtually everything. If this point is not clear enough, the fifth song in the album is titled, "TSLAMP," an acronym for "Time Spent Looking at My Phone."
Another song off the album, "She Works Out Too Much" intentionally spirals out of control as the band describes the exhaustion they feel from keeping up with social media and essentially the twenty first century lifestyle. It resembles an almost twisted circus vibe with a grain of 80's pop. Listening to it gives me a sense of something out of a Nintendo game on repeat.
"Little Dark Age" is the most reminiscent of a MGMT song, with their tenor-toned continuity throughout a mix of electro-pop sounds. The song reminds me of a 3 a.m. space prom with heads bobbing as the repetitive beat starts to set in.
The internet has blown up with regards to who the mysterious, entrancing Michael depicted in "Me and Michael" could be. The track describes a magnetic relationship that suddenly dissolved in a wave of unforeseen changes. This song upholds the coming-of-age angst represented in the alternative genre as a whole.
"Days That Got Away" heightens the underlying sense of anxiety throughout the album. The words "days that got away" are repeated over and over as hypersonic noises speed through, indicating a sense of urgency of time. This track is followed immediately by "One Thing Left to Try" which exercises lyrics as a proponent of anxiety. Lyrics like "I don't want to die! Wishing I'd done something more than what's required" lay the foundation for this existential crisis of a song.
My main grievance with the album is that there are no real bangers like the ones that have existed in their earlier albums. I see the album as more of a continuous art form than something I would casually listen to on a Friday night. There is a targeted audience for sure — those wishing to indulge in a psychedelic atmosphere or those who relish the softcore nihilism of punk. That being said, I support the band's attempt to present their identity in a strong way. It is hallucinogenic to say the least, so do with that what you will.