"Love, Simon" Tells a Story Long Overdue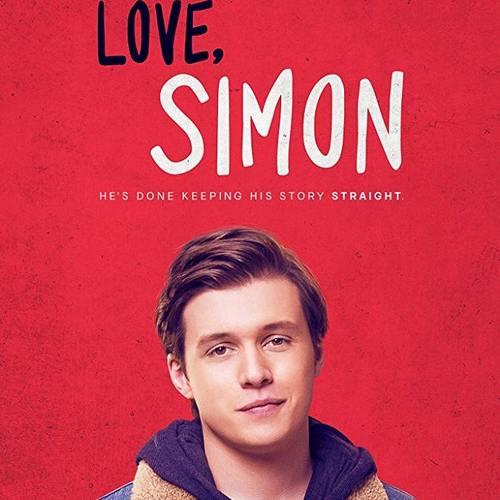 Romantic comedies and coming-of-age movies have long been compared to the cinematic standards set by John Hughes' 1980's classics. Last weekend, a major-studio movie was released that finally lived up to and, in a progressive twist, upended those Hughesian ideals and tropes. 
Love, Simon is groundbreaking, many critics agree, but it is groundbreaking for its normalcy. Based on the Young Adult novel Simon vs. the Homo Sapiens Agenda by Becky Albertalli, the movie tells the story of high school senior Simon Spier. In the opening narration, Simon describes how he is just like everyone else. He has a great group of friends (who, typical of every sleep-deprived teen, drink way too much coffee) and a wonderful, somewhat stereotypical family. Except he's got one huge secret: he's gay.
Love, Simon, much unlike movies of the past which have relegated the gay character to minor status, treats his sexuality as just another facet of his identity. It's not his only defining quality. But, it does end up defining his senior year.
Simon begins corresponding over email with another closeted student at his high school who goes by "Blue." Throughout the movie, Simon, who has also gone by a pseudonym, is desperate to decode the identity of his mystery emailer and attempts to insert every possible guy into his romantic fantasies. Unfortunately, this is all complicated by Martin, a strange and occasionally cruel classmate who finds the emails. Martin threatens to "out" Simon if he does not help Martin date his friend Abby.
Nobody wants to be 'that guy' in the theater: the one who comments on the movie to his friends, much to the chagrin of the fellow moviegoers. However, everyone in the theater on the opening night of Love, Simon in Winston-Salem was 'that guy.' The group of friends I attended the movie with couldn't help but whisper something to our neighbor, nor could the hoards of people behind us.
Soundtracked to the loud eruption of applause by moviegoers, Simon gets his happy ending when it all works out, like it does in all romantic comedies.
Leading up to its release, Love, Simon received a lot of hype, with it constantly being promoted on social media. While the movie deserved that publicity, it failed to recognize what would be the importance of a movie like this.
Simon's coming out to his parents is ideal, and it is so for a reason: to serve as a model which all families should strive for. Many members of the LGBTQ community — including ones online and the ones I attended the movie with — have said that they wish they had seen a movie like this when they were younger.
Further, members of the LGBTQ community have expressed the validity of another core element of Simon's story: being unwantedly outed. This still happens on a regular basis. Love, Simon advocates for LGBTQ people to be in control who they come out to, when they come out and how they come out.
Director Greg Berlanti grew up in the 1980's: the era of John Hughes' classic teen romance movies. Having been a closeted gay teen himself, Berlanti knew the significant impact that Love, Simon would have for the LGBTQ community.
"There's as many different kinds of the LGBTQ experience as there are different kinds of people, as there are different kinds of straight people," said Berlanti in an interview with NPR. "And so hopefully this film makes it easier for them to tell their story in whatever kind of way they want to tell their story."
Love, Simon at times is predictable, but it is long overdue.