New Growlers Album Has Mixed Reviews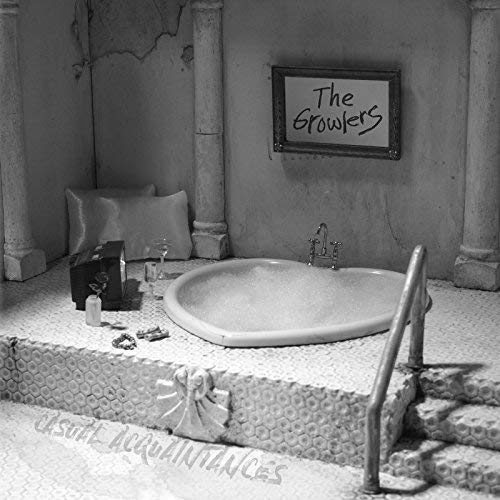 The Growlers unveiled Casual Acquaintances, an album of "demos, works-in-progress and other unfinished business" just before their annual Beach Goth festival. Casual Acquaintances is credited to singer Brooks Nielsen and guitarist Matt Taylor, but Kyle Straka still remains in the group on guitar and keyboard.
While this is a step in the right direction for the Growlers after numerous original fans disaffected due to the Julian Casablancas produced City Club, it is not a return to their roots, as many are saying. City Club sounded, to many, like an all-too-familiar 21st century alt-rock album, and Casablancas' influence is beyond palpable — something that disheartened fans of the Growlers' former do-it-yourself, raw, garage approach.
Expansion, experimentation, and risk-taking are paramount for the development of music, but it is always a gamble, and unfortunately the Growlers forsook their unique "Beach-Goth" sound in favor of a more pop/alternative rock feel for most tunes in Casual Acquaintances.
Overall, the album suffers from the over-reliance on synthesizers and the under-utilization of bass and drums — something not aided by the departure of bassist Anthony Perry and drummer Scott Montoya. The use of a drum machine proved monotonous and the lack of punchy bass lines (see "Beach Rats and "One Million Lovers") have led to more one-dimensional songs. Additionally, Taylor wrote fewer riff-based songs (see "Living in a Memory" and "Tell it How it is") than expected.
The album begins with "Neveah," a short and sweet melody accompanied by synth-pop music that is reminiscent of 1980s New Order. "Problems III" and "Heaven in Hell" are definitely the two standout tracks from Casual Acquaintances, particularly the latter. "Pavement and the Boot" as well as "Decoy Face" are arduous to get through, attempting a spookier sound that doesn't quite register with listeners. While Nielsen's vocal range is limited throughout the album, it is especially narrowed on those two tracks. "Orgasm of Death," "Last Cabaret" and "Thing for Trouble" are all fine songs, but nothing special within Growlers discography. Finally, the titular song, "Casual Acquaintances" has the most surf/beach styled music. It features prominent riff-based guitar, and is the only song with a bass line remnant of the Growlers' earlier days. "Problems III," "Heaven in Hell," and "Casual Acquaintances" show the Growlers expanding and experimenting without losing touch with their original roots, and are the three most noteworthy tracks on this album.
If this had been a debut album of a brand-new band, it would be one fantastic start, but with six LPs behind them, their reputation precedes them, and Casual Acquaintances must be compared to fan favorite albums of theirs, especially Hung at Heart and Gilded Pleasures. With a different arrangement and proper time given to the crafting of each song, most of the tracks from Casual Acquaintances would be great. While many fans started slipping away after Chinese Fountain, I look forward to seeing how the Growlers will follow up Casual Acquaintances, and hope for a further return to what originally established The Growlers as an original rock act.