Remembering Unique, Talented Rapper Lil Peep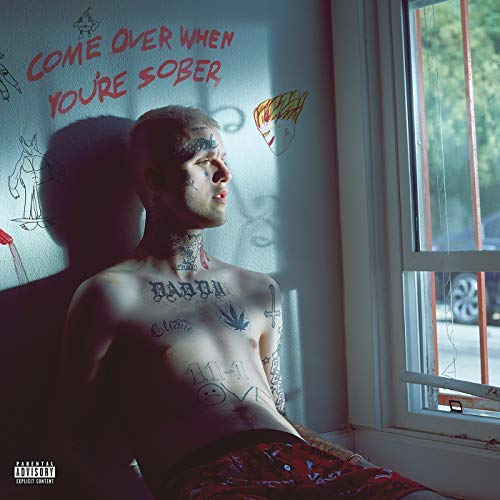 Hailed as the "future of emo" by Pitchfork magazine, Gustav Åhr, better known as Lil Peep, was at the forefront of a musical revolution. A burgeoning star on Soundcloud, he modified and popularized a genre many call "emo-rap," and he inspired others, most notably Juice Wrld, to borrow from his sound. Yet Lil Peep's passing a year ago today came before his own opportunity to break into the mainstream.
A self-proclaimed rockstar, Lil Peep was born in 1996 and raised in Long Island, NY. After dropping out and beginning to create music, he got his high school diploma online and moved to Los Angeles to pursue music as Lil Peep, derived from a childhood nickname given to him by his mother.
His music, a genre-bending fusion of hip-hop and rock, began to gain notoriety after his 2015 release Lil Peep Part One. His notable work ethic led to three more mixtapes and an EP by September 2016. By his last mixtape Hellboy, his work was gaining millions of plays on Soundcloud securing him a major label deal for his first professional release, Come Over When You're Sober Pt. 1. It was released in August 2017 and he began to tour shortly after.
Two days before he was to stop touring, his emerging career was cut short. Two weeks after his 21st birthday, Lil Peep was found unresponsive on his tour bus from a drug overdose. His drug habits were notorious and he was known to self-medicate for his depression and anxiety.
Lil Peep refused to fit in boxes, developing a signature look including colorful hair, a face covered in tattoos and a sense of style only he could pull off. His music was also unique — no one still knows quite what genre to consider it and Lil Peep himself left it ambiguous too. In the wake of his passing, others have tried to imitate his style and sound but have not been able to replicate it.
Lyrically, he wore his heart on his sleeve. His music was his outlet and laden with references to drugs, death and suicide. He developed a cult following and deep connection with fans, helping many with their struggles. 
While poised to become a major star, Lil Peep still was known as authentic, gentle and kind, qualities evident in his interviews and social media posts. His best friend and producer Smokeasac called him a "superhero with a humongous heart." Lil Peep was authentically himself, an aspiring fashion influencer who modeled at Paris Fashion Week and planned to announce a clothing line, which was revealed posthumously. In August 2017, he revealed he was bisexual, becoming one of few to openly be part of the LGBTQ community in the often hyper-masculine rap sphere.
His second album debuted posthumously on Nov. 9, 2018, to positive reviews from Pitchfork and Rolling Stone. Before release, The New York Times published an article discussing how Lil Peep could have been "pop royalty." As knowledge and appreciation for his music begins to grow, his ascent to the mainstream seems poised to start and end now.