New 6ix9ine Album Leaked After Racketeering Charges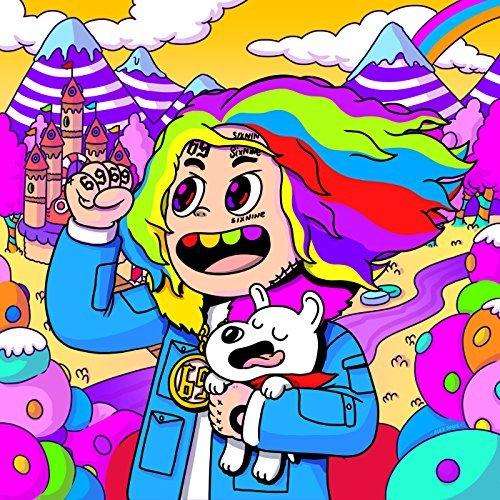 Perennially mired in controversy, Tekashi69 (frequently stylized as 6ix9ine) has been in the headlines lately for all the wrong reasons. Last month, he was arrested on racketeering charges and is now facing a minimum sentence of 32 years and a maximum of life in prison. Making things worse, his album Dummy Boy leaked the day after his label decided to postpone its release due to his legal troubles. Dummy Boy was officially released on Nov. 27, two days after the leak and sold 68,000 copies in its debut on the Billboard charts. It has been estimated that the project would have sold upward of 120,000 copies with a full week of sales and without the leak.
Despite the commercial success, critics have been harsh. The Consequence of Sound said that "a knowledge of English … might be an obstacle to enjoying the album."  Other than the hyper violent and coarse lyrics, the record has little linking the songs. To me, Dummy Boy sounds like a collection of singles rather than a cohesive album, and with an artist like 6ix9ine, that makes complete sense. For many, his sound becomes tiresome after extended listening, making a full album of his music virtually unbearable; both Dummy Boy and his Day69 mixtape (released in February) received very negative reviews.
Regardless of this, 6ix9ine's singles have done well. He would frequently brag about going "10 for 10" on the Billboard charts (meaning all of his singles charted), which is not easy to do. His success is largely predicated on his promotion skills and ability to generate hype around his music.
Overall, Dummy Boy is a very well-produced album wherein 6ix9ine tried to diversify his sound, adding Latin-pop influence and practically mimicking featured artist Lil Baby on the song "TIC TOC." His signature sound was still present, however, on songs like "WAKA" and "TATI." However, the album did tend to grate toward the second half as his reinvention was limited in both execution and scope. The highs on Dummy Boy like "MAMA" and "KANGA" would likely have been better received on their own instead of in the context of a record laden with similar sounding songs.
In my opinion, 6ix9ine should be a singles artist so you could weed out what you don't like. That would be much more enjoyable than an attempt at a long-form project. Say what you want about him and his controversial persona, but 6ix9ine has a sound like no other mainstream artist and he has popularized a newly abrasive form of hip-hop for this generation of fans. Unfortunately, there won't be any new music on the horizon, as the trial date for his gang-related charges is set for Sept. 2019, and he is being held without bail.