Album Features Many Guest Artists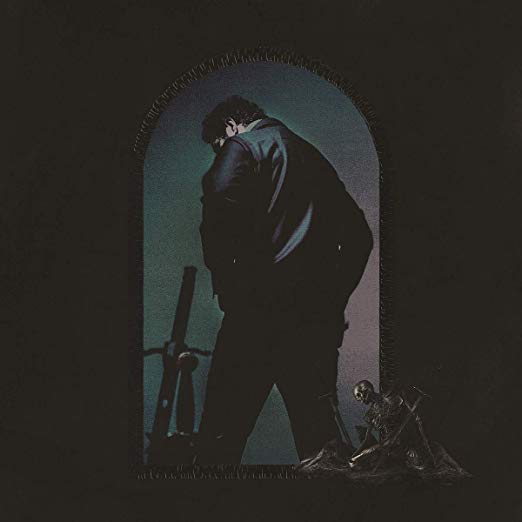 When the hit single "White Iverson" was  first released and rocketed to the top of the charts across the United States, many watched the cornrowed Post Malone stumbling around in the desert and wrote him off as a one-hit wonder, a tattooed amateur, a "culture vulture" who in all likelihood didn't know what he was doing. Yet here he remains four years later, a pop musician in the truest sense of the phrase, who has consistently dominated the American music industry for months at a time. 
Hollywood's Bleeding is Post Malone's third studio album, a record that follows the tsunami of commercial success that was Beerbongs & Bentleys. While his sophomore album was overlaid with thick and syrupy themes of impassivity, stocked full of veritable party anthems, this project is a melancholy and somewhat solemn look at the aftermath of life and the symbolic "party" of Hollywood, which can be a double-edged sword, according to our beleaguered narrator Post Malone. 
Truthfully, Hollywood's Bleeding is a mixed bag. The brooding tone of the album is readily apparent from the get-go. Post reflects and bemoans the consequences of Hollywood when he sings, "Everyone's gone but no one's leavin'," building up the pervasive concept of severe emotional detachment in the America's most famous town. 
"Circles" stands out as one indie sounding single on the record. It has a mellow, catchy beat and an indelible melody. However, it suffers from vague, run-of-the-mill pop lyrics that lack a creativity fans know Post possesses. 
Brighter spots can be seen in "Enemies." Post dazzles with a million dollar hook and DaBaby destroys his verse. "Take What You Want From Me" adds possibly the most brilliantly creative feature choice in Ozzy Osbourne's fresh vocal performance and ethereal guitar solo. "Die For Me" remains with the record's bog of melodrama, yet still shines with an aggressive Halsey cameo and an energetic Future verse and chorus. 
Although the virtues of his musical talent and decisions shine in multiple hits, the vast majority of the album seems to be constituted of a confusing allegiance to pseudo indie-rock influences as well as to the larger dominion of hip hop culture. 
Post's musical ambiguity can both be an advantage and a detriment to the critical success of the album. The advantages can be seen in the fantastic range of guests on the project; almost every single feature is dynamic and brings something engaging to the table, but some do disappoint to produce categorically dumb songs, which sound so painfully targeted that they could be handed in as demos. Songs like  "Internet" and "Staring at the Sun" overcrowd the dominant sulking tone and overcompensate, even with SZA's compelling feature. 
In "Saint Tropez," Post mounts a swaggering defense of his clout, flexing in a music video set in the French Riviera. Accompanied by the lyrics in "A Thousand Bad Times," it makes one wonder if Post has really escaped the desolation and dark lure of Hollywood. His proclivity for fame and the riches that come with it — which is almost impossible to shed for anyone — seems to remain, and the desire to be hurt accompanies it.