A Ranking Of Amazing Actresses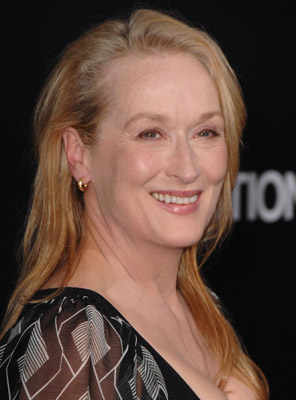 A few weeks ago, a fellow columnist wrote an article ranking the top 10 actors. In a spin-off of that, here is a top 10 list of actresses.
Choosing this list was very difficult —there are many, many talented actresses out there, but it had to be narrowed down somehow. These 10 actresses showcase diverse ranges, have received high recognition for their performances or are at the top of their genre within the industry. From icon Meryl Streep to comedy star Tina Fey to powerhouse Viola Davis, these women have excelled in the world of acting.
Lupita Nyong'o has made quite the impact in the movie world in the last few years. In one of her first major films, 12 Years a Slave, she received an Oscar for her supporting role performance. From there, she's been involved in the most recent Star Wars trilogy, Black Panther and Us. She's newer to the cinema arena, but she has already become well-known and has showcased her talents.
Most commonly known for her role in Legally Blonde, Reese Witherspoon has been a trendsetter. Besides Legally Blonde, Witherspoon turned heads with her performance in the short series Big Little Lies. At one point, even, she guest starred for a few episodes and played Rachel's younger sister in Friends. Witherspoon helped shape classic characters and therefore is number nine on the list.
Next up is Emma Stone. Casting Stone in a film is a sure deal; one knows she is going to give it her all and go full out. Only recently has she been recognized by awards organizations like the Oscars for performances such as La La Land and The Favourite. Stone is consistent and gives a great performance every time.
Following her is Tina Fey. Fey quickly rose to the top of the comedy league and has been dominating it ever since then. From classic performances while on Saturday Night Live to Mean Girls and 30 Rock, Fey not only delivered some great acting, but also created her own material as well and truly revolutionized the world of comedy.
Number six is Anne Hathaway. With films including Les Miserables, The Princess Diaries and Ocean's 8, Hathaway has had some great roles. While she can struggle at times with more comedic or light-hearted roles, she makes up for it with serious castings. Her performance in Les Miserables, which won her the Oscar for Best Supporting Actress, will forever stand out as one of the greats.
After Anne Hathaway is powerhouse Viola Davis. Most known for the series How to Get Away With Murder and films The Help and Fences, Davis continually sweeps awards ceremonies. Whenever she is nominated for a category, it becomes a sure bet that Davis will beat her competition. Her performances are strong and empowering.
Next up is Julie Andrews. Her biggest hits include The Sound of Music, Mary Poppins and The Princess Diaries. Through these famous roles, she is seen as one of the greats because of the fantastic combination of her great acting and her great singing.
Number three is Sandra Bullock. Not only has Bullock been in many blockbuster films, but she also consistently delivers great performances. She is commonly known for the films Miss Congeniality, Two Weeks Notice and Ocean's 8. She also won an Oscar for her role in The Blind Side and received a nomination nod for Gravity. Thus, she deserves spot number three on the top-10 list.
Following Bullock is Julia Roberts. With films like Erin Brockovich, Notting Hill and Pretty Woman, Roberts is not only consistent but also has a wide range of talent. She's covered many roles and has excelled in all of them. Not only is she assigned spot number two, but will eventually go down as one of the greats as well.
Last, but certainly not least, is Meryl Streep. Not only is Streep consistently excellent in her roles, but she also has a wide range of characters that she's played, from films such as The Iron Lady to musicals like Mamma Mia. In addition to all of this, she's received incredible recognition with a total of 21 Oscar nominations, three of which she won. When you have a regular at the Oscars, you know they're fantastic at what they do, which is exactly what Streep is.
This list of top ten actresses is comprised of phenomenal actresses, all of whom have had industry-defining roles. They've all revolutionized the world of film and still continue to do so.