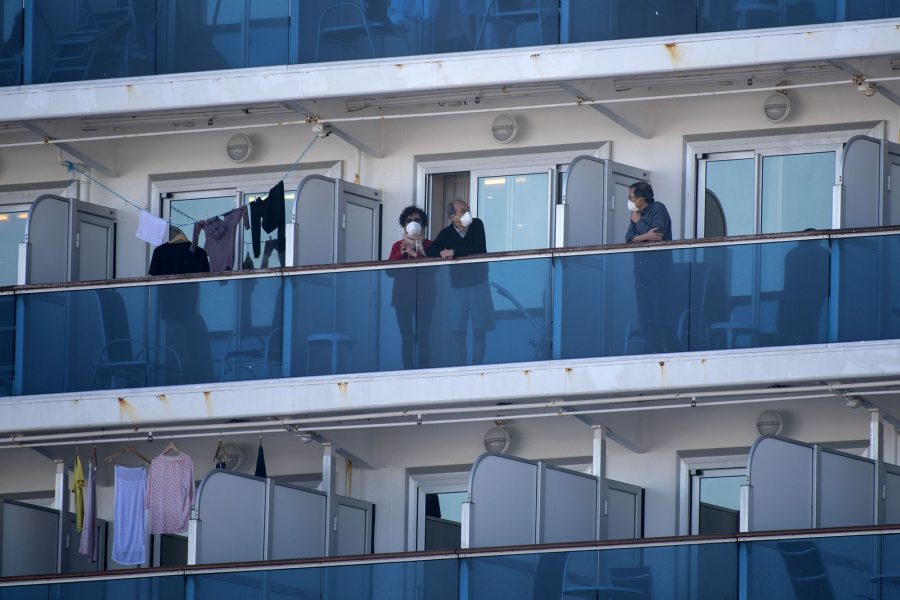 With the upcoming Olympic Games set to take place in Tokyo in July, concerns have been raised over the novel coronavirus potentially impacting their commencement. The disease was first detected in December 2019 in the city of Wuhan in the Hubei province of China and has since killed more than 1,700 worldwide and affected more than 71,000 people.
While Chinese officials have downplayed the virus's impact on their country, Japanese officials have been clear about their worries. Toshiro Muto, the chief executive of the organizing committee for the Tokyo Olympics, initially expressed serious concerns about the impact the virus could have. 
 "I am seriously worried that the spread of the infectious disease could throw cold water on the momentum of the games," Muto said at a meeting with other senior officials, per The Guardian. I hope that it will be stamped out as soon as possible." A day later, however, Muto changed his stance. 
"I would like to make it clear that we are not considering a cancellation or postponement of the games," he said through an interpreter to other top Olympic officials. Other officials have expressed concern as well. 
The mayor of the athletes' village, Saburo Kawabuchi, said, "I truly hope that the infectious disease will die down somehow so that we will be able to operate the Paralympics and Olympics smoothly. In the worst case we will do our utmost for the athletes so that they will be able to concentrate on performing their best."
 Japan reported its first death from the illness last week, yet the country has seen the largest number of infections outside of China. Japan has taken extreme caution to limit the coronavirus spreading throughout the country, quarantining anyone suspected of infection.
 Recently, China's sporting world has been largely decimated by the coronavirus. The indoor world track and field championships set to take place in Nanjing were cancelled, along with various golf tournaments and soccer tournaments.
 Olympic qualifying events have also been postponed, as China prevented its athletes from travelling. This has placed the country's representation in the upcoming games in severe jeopardy with the first events set to begin in just over five months. The International Olympic Committee may have to consider a last-minute location swap for the upcoming games. This scenario has occurred in the past in Eastern Asia. An outbreak of a several acute respiratory syndrome (SARS) in China forced Women's World Cup Organizers to move the 2003 World Cup to the United States.
 Some have compared this situation to the 2016 Summer Olympics in Brazil, which saw many notable athletes drop out of the games because of the concerns surrounding the Zika virus. Those games were ultimately not postponed despite many protestations.
 Unlike the Zika virus, which was largely spread by mosquito bites, the coronavirus can be transmitted directly between humans. This attribute poses tougher challenges for organizers to counteract the infectious disease in order to host the games safely.