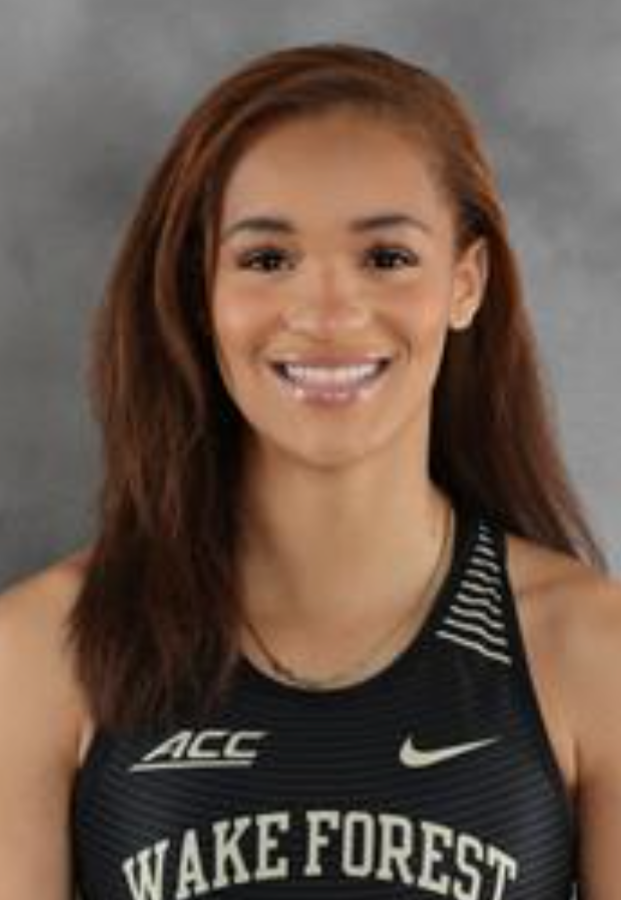 Health and Exercise Science: Robbie Grace
For Robbie Grace, Wake Forest has always felt like home. From Minneapolis, Minn., Grace initially came to Wake Forest to run track, but she also fell in love with the environment and size of the campus. 
It was her track coach, Coach Brian Mondschein who encouraged her to pursue a degree in health and exercise science (HES). Exercise physiology also stimulated her interest in health and exercise science.
"With my track background, I've been playing sports my whole entire life, and applying biochemistry aspects and parts of metabolism in the class really connected the two things I love with regard to education, and then body health, athletics," Grace said.
Alongside being a HES major and a double minor in biology and chemistry, Grace spends her time volunteering and working both on and off campus.
For the past two years, she's volunteered at Healthy Exercise & Lifestyle ProgramS (HELPS), a Wake Forest medical exercise and education facility that works toward chronic disease prevention. At HELPS, she facilitates exercise and walks for elderly adults.
"I was just the helping hand — whatever they needed," Grace said.
Grace also volunteers at Community Care Center, where she helps stock and refill prescription medication weekly for participants. 
As a long jumper with Wake Forest Track and Field, Grace broke two bones in her foot, causing her to take a break from exercise and growing a deeper connection with school. During this break, she dove into school work and research on campus.
Under an independent study and in Dr. Jeffrey Katula's research lab in the HES department, Grace is working to understand how high intensity interval training can impact or increase cognitive function in adults. In the lab, Grace and the team are investigating where the change in cognitive function occurs based on exercise. Grace works with participants in her independent study while also analyzing data collected from her team.
This year, Grace has also become a member of Pi Beta Chapter of Alpha Kappa Alpha Sorority, Inc., an organization that seeks to cultivate high scholastic standards and unity among women. Grace is also the Diversity and Equity Inclusion Chair for the Student Athlete Advisory Committee. As a leader, she helps grow community engagement, volunteer with programming and advocate for diversity and inclusion training.
Grace is most proud of her newest accomplishment: Deacs in the Classroom. Starting this month,  Deacs in the Classroom, Grace and other athletes will work together in a mentorship program with local elementary schools in Winston-Salem.
"We're essentially assessing the needs of the classroom and going into a place that they see fit," Grace said. "So if that is helping a student with self confidence or discipline, helping them with homework or talking to them about what's going on at home, we're just honestly an outlet for a student."
After graduation, Grace plans to attend Wake Forest's HES master's program, conduct research, write a thesis, work as a TA and continue to build Deacs in the Classroom. 
For Grace, being at Wake Forest has been a journey — one not always easy but rewarding and about balance.
"And I think as an African woman and as someone from the LGBTQ community, I never thought I would be in the position that I am now where I'm being successful," Grace said. "I'm really proud of how far I've come."
For future students, Grace encourages students to take care of themselves and to find a balance between friends, work and life.
"Always do what you love," Grace said. "Always do what you're passionate about. Always make time for the things that make you happy, if that's going to hang out with friends, if that's going to eat, if that's traveling, but always making sure you're balancing everything in order to get everything done that you want to be successful."