Romance novel hooks readers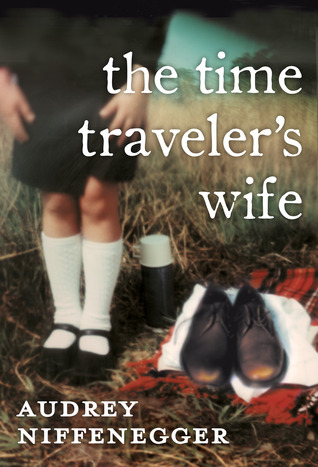 Over Christmas Break I was struck with the desire to read all the books that accompany my favorite movies (going by the assumption that all books are better than movies).
This list includes The Time Traveler's Wife by Audrey Niffeneger. This timeless (pun intended) story tells of the lives of Henry and Clare, two star-crossed lovers whose love is destined to vault all obstacles.
The book is told from both the perspectives of Henry and Clare, and each chapter provides the ages of each of them during that time.
The story is told chronologically from Clare's perspective, starting when they meet in both of their present time periods.
Henry is a time traveler and has been since the age of five. His time traveling is uncontrollable, and usually takes him to a place in the past that will effect his life in the future.
When Henry time travels, he appears with nothing — no clothes, no phone and no idea where he is and in what time he's appeared. Through his time travel, Henry encounters the child version of his Clare, and from that moment on, Clare is destined to fall in love with Henry.
When Henry is a middle-aged man, he comes to visit Clare throughout her childhood. She has her first kiss with Henry, and she loses her virginity to him on her 18th birthday.
She falls more in love with Henry as she grows. For her, he becomes the older, wiser and more caring man that she waits for in the field behind her house.
When she finally meets Henry in his present time period, the couple's story begins. Their lives become intertwined in a way that is inescapable and irrevocable.
Audrey Niffenegger creates a very benign kind of magic, and because Henry is able to travel not only to the past, but also to the future, Clare is able to experience time with certainty.
Henry uses his time travel into the future to buy a winning lottery ticket, choose his future house and — most importantly — give Clare certainty that they will have a child.
This gives the novel a semi-religious tone, as it eludes that time cannot be changed and everything is already mapped out.
Henry is even able to travel beyond his own death in order to visit his daughter and Clare. These sentimental moments give the story an eerie spirituality.
Additionally, Niffenegger ingeniously and ironically contrasts each characters' love story with the other — which are  quite different in the other person's perspective.
The readers are able to completely see into the minds and hearts of both Clare and Henry, and we are able to see how each character responds differently to the same story.
What I love most about the novel, is its ability to reveal and remind us as the reader that no matter what time has in store for us, or whatever obstacles we face, love and loyalty triumph over all.
Though the ending is far from happy, I was given satisfaction that Henry and Clare's love story had run its course. As the romantic that I persist to be, The Time Traveler's Wife left me with this: that love really can win in the end.