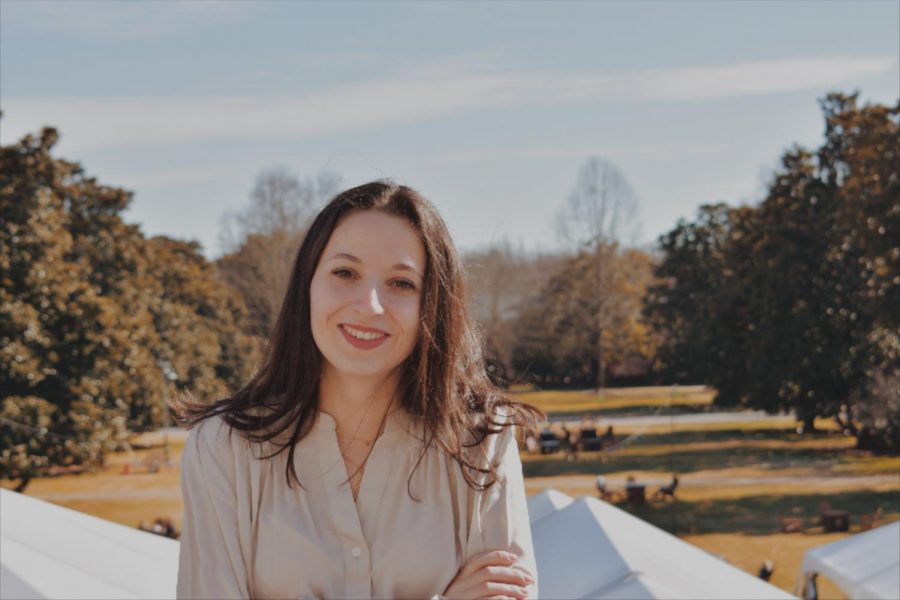 Ally Swartzberg
I am a senior Politics and Anthropology double major whose current involvement on campus largely revolves around my role as president of the student body. Through this position, I serve on a number of University committees and regularly work with peer leaders across campus spaces. 
I am also a member of Delta Zeta sorority and have been the WFU Pi Delta chapter delegate to the Painted Turtle Camp for "Kids with Serious Medical Conditions", Delta Zeta's national service project, as well as the chapter representative for the Panhellenic Task Force on Diversity, Equity and Inclusion.  For the last two years, I have also been one of three student coordinators for the SPARC community service pre-orientation program through the Office of Civic and Community Engagement. 
I am from Franklin Lakes, New Jersey, where I have lived my entire life. I am the proud daughter of Pam (WFU '88) and Mark Swartzberg and sister to Anna, Peter, Matthew, Mary, Joshua and Joseph. My favorite Wake Forest tradition is the lighting of the Quad and my hobbies include cooking, listening to true crime podcasts and kicking around a soccer ball. 
The Homecoming Court is important to me because it provides a platform for student leaders to share their interests and passions with the broader Wake Forest alumni community. It is also a fun way to recognize the work students do behind the scenes throughout an academic year and a college career.