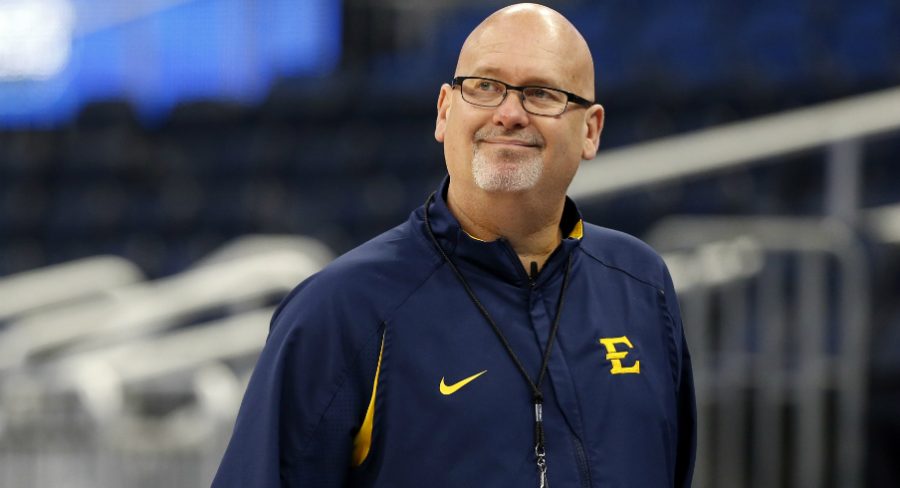 Steve Forbes: The Journey
"I went from gravel roads to Tobacco Road." -Steve Forbes
April 7, 2022
Steve Forbes' journey to Wake Forest was long and winding, but it works for him. In a way, Forbes was made for this kind of long trek. He's a storyteller. When I asked him about his experience before Wake Forest, Forbes spoke for over three minutes straight. There's a lot to tell, but the story is too good to leave anything out.
Forbes' journey began in Lone Tree, Iowa, where he graduated with a class of 32 people. Despite graduating third in his class, Forbes found himself in community college.
"I wanted to get recruited," he said.
From there, he moved on to Southern Arkansas, where he proclaims he was "probably a better baseball player than a basketball player."
Before coaching, Forbes worked for a year as a Sports Information Director at Southern Arkansas. It wasn't easy.
"I made $6,000 with no benefits," Forbes said. "I didn't have a computer. Everything was a typewriter. My wife was teaching fourth grade in Waldo, Arkansas."
After a year of administrative work, Forbes secured a coaching job at Southwestern Community College in Iowa. Two years later, he was the head coach. In what may seem like a lateral move to those not familiar with junior college basketball, Forbes left Southwestern to become an assistant coach at Barton Community College in Kansas. After two more years, he was the head coach.
The journey may seem monotonous, but Forbes remembers every minute. Wikipedia may tell you the right answer too, but Forbes has the years right off the top of his head.
"I spent nine years in junior college before I ever went Division I," he said.
But, after those nine years, Forbes broke through, joining Idaho as an assistant for two years. Then, it was on to Louisiana Tech as an assistant for three.
At his next stop, Illinois State, Forbes worked with his first Final Four coach, Porter Moser, who took Cinderella Loyola-Chicago to the Final Four in the 2018 NCAA Tournament.
After a year with Moser, Forbes finally made it to Power Five basketball, joining Texas A&M as an assistant. That year with the Aggies foreshadowed things to come. 
"That was my first chance at the high-major level with Billy Gillispie," Forbes said. "Billy was the Big 12 Coach of the Year when I was there. We had the largest turnaround in the conference."
After two years at Texas A&M, Forbes finally found stability with Bruce Pearl at Tennessee.
"We had a great run there," Forbes said. "We averaged 25-26 wins a season. [Pearl] was the SEC Coach of the Year and we won the SEC for the first time in 40 some-odd years. We went to the Elite Eight and a couple Sweet Sixteens."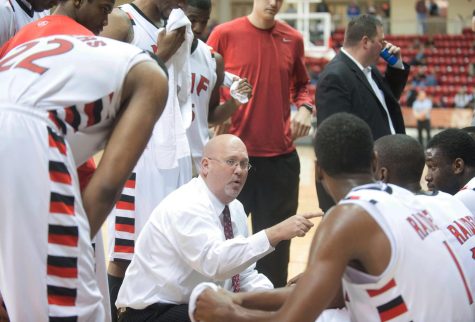 But then, the stability ended. Pearl, along with the rest of his staff, including Forbes, was fired. Due to the nature of Pearl's firing, with alleged recruiting violations, Forbes' fall down the ladder of college basketball was large. He had to start all over again. And so he did, right back to the kind of school his career began at 22 years before — junior college.
"It was really refreshing, to be honest with you," Forbes said of his time at Northwest Florida State. "I got back to doing what I really love to do and that's just coach. It wasn't about the money or the prestige of the SEC, it was just helping young people turn their dreams into reality."
Forbes continued: "I needed it. I needed to go back to my roots. I needed to do some self-evaluation of where I was at in my life. And it was good for my family, for our spirituality and our togetherness, I think it was really good for us. When one door closes, another one opens. I really don't think I would be here had that not happened." 
Forbes' success in Florida was astounding. Over the course of two years, he went 62-6, while also sending five players to Division I basketball. That success gave him another chance at the majors, this time around with Gregg Marshall and Wichita State. In those two years, fresh off an appearance in the Final Four, the Shockers went 65-5.
Then, in the second stable job of his career, Forbes found a home in Tennessee again, coaching East Tennessee State for five years. In his final season, where COVID-19 kept the conference-champion Buccaneers from going to the NCAA Tournament, Forbes was named the So-Con Coach of the Year.
"It's an interesting path," Forbes said of his journey. "I wouldn't trade it for anything. I think it's made me who I am. It just goes to show that you can turn your dreams into reality if you work hard and stay focused on the process."