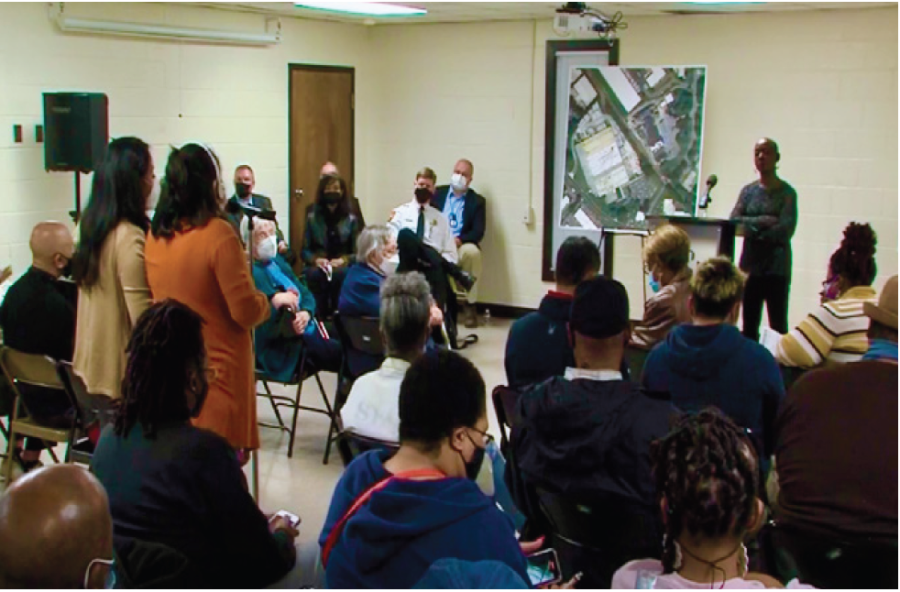 Winston-Salem's response
February 1, 2023
In 2022, the city of Winston-Salem set up a $1 million, "first-come-first-serve" fund for those impacted by the fire in response to the fire and evacuations. The city partnered with the Experiment in Self Reliance, Inc. (ESR), a non-profit organization that "serves the low-moderate income population of Winston-Salem/Forsyth County," to disperse the funds. 
The reimbursement fund aimed to cover lost wages, meals, hotel funds and other verifiable expenses only from Jan. 31 to Feb. 4. Those filing for reimbursement were given until June 30 to provide documentation of expenses and request an appointment via ESR. 
Victoria von Dohlen, the development and agency relations manager at ESR stated in an email that 800 people applied for assistance and that there are no outstanding applicants.  Von Dohlen further said that ESR delegated 656 subsidies, with the households' median income being $12,784.32. The total amount paid, according to a Sept. 17 Winston-Salem Journal report, was $241,126.12.
As of publication, Councilmember Denise D. Adams did not respond to the Old Gold & Black's request for an interview about the remaining funds.
One reason for the lack of applications, Walker suggests, is likely the requirement of receipts to demonstrate eligibility. Those who stayed with friends or family members likely didn't incur direct costs that could be demonstrated through receipts. Thus, their eligibility to receive funds is limited, despite being directly inconvenienced by the fire.
"If I went to stay with my grandmother or a family member in High Point, but I can't produce a receipt, I still have added costs," Walker said.
In December 2022, the Winston-Salem City Council passed a new zoning ordinance that adds "use specific standards" for fertilizer, chemical, pesticide and explosive manufacturing. According to the city council minutes, the ordinance (Issue 22-0656) issues specific standards for the placement of these facilities. This includes prohibiting the sites from being "located within a public surface water supply watershed as designated by the North Carolina Department of Environmental Quality (DEQ) and the Public Health Department." Other requirements include that manufacturing plans have a minimum size of 25 acres and that all facilities must be located a minimum of 400 feet from any exterior property line.
After the fire, Winston Weaver Fertilizer Co. began the process of multi-stage clean up and investigatory procedure. Winston Weaver Fertilizer Co. contracted Montrose Environmental, an environmental services and testing company, to begin an environmental assessment of the Winston Weaver Co. site in May 2022. Its full testing plan was then approved by N.C. Department of Environmental Control's Inactive Hazardous Sites Branch later in July. The 71-page document shows the company's aims to evaluate and test soil samples for potential ground and water run-off contamination. The assessment mentions installing five groundwater-monitoring wells and collecting samples across the property to evaluate levels of volatile organic compounds, ammonia, nitrate, phosphates and metals. The details of the full assessment