TV series inspired by podcast considered a success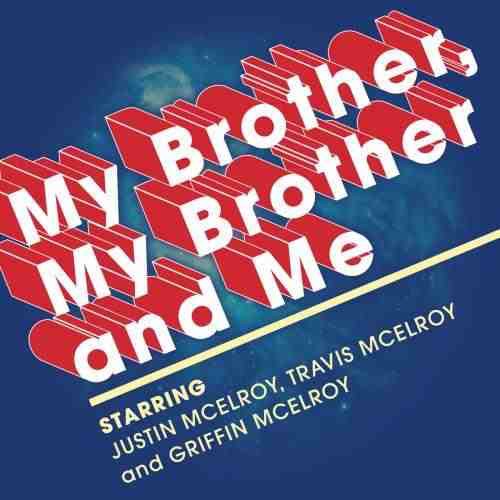 "What's up, you cool baby?"
The McElroy brothers are not experts as is said at the beginning of every episode, but they sure are funny. Earlier this year, Griffin, Travis and Justin McElroy released a six-part television series on comedy streaming service Seeso named after and based on their popular podcast, "My Brother, My Brother and Me."
The weekly podcast, which first aired in April 2010 and currently has 349 hour-long episodes, is a comedy podcast centered around the three brothers answering advice questions, such as those concerning mysterious breadsticks found on a front porch, among other things.
The show takes a different format than the podcast, beginning with one advice question that they must actively endeavor to answer throughout the episode. These endeavors can range from having a tarantula expert on the show, to bringing a teenager into the woods to meet with a phone-consuming entity known only as "the Clown Box."
It's easy to love these boys with their energy and their charming sense of humor that doesn't rely on being offensive to get people to laugh. It's good-natured, unscripted fun that anyone can enjoy.
The real joy of the show comes from the little tangents like the off-topic conversations and the occasional roasts. The inclusivity of these bits adds a lot to the warm welcoming-ness of the show by making it feel more realistic.
A lot of this welcome feeling comes from the way in which they incorporate various people, such as the mayor of Huntington, WV, in a way that allows them to bring in some new sort of energy to a bit.
In addition to that, their genuine interest and respect for the people included in the show is evident. They never do bits that may make the guests uncomfortable or mock them, as many comedy shows do. As was said before, it really is good-natured, feel-good fun.
That said, it's important to say that this show isn't for kids. The show still includes a fair amount of swearing and jokes that may not be appropriate for a young audience. As far as adult-oriented comedy shows go, it's fairly tame — but still not for kids.
The comedic dynamic between the three brothers (and sometimes including their dad, Clint McElroy) works incredibly well. With Griffin's outgoing silly nature, Travis' witty insight and Justin's outbursts of laughter and responses that can really enhance an initial joke, the three of them form a trio that feeds off of each other and allows for hilarious comedic improv that can really draw out a bit without losing any comedic value along the way. Each brother brings an important dynamic to the show that makes the show as wonderful, charming, and funny as it is.
The show also includes guests like Lin-Manuel Miranda (who is a long-time fan of the McElroy brothers) and ends with a surprisingly heartfelt moment that wrapped the show up quite nicely.
If you are looking for something to watch that makes you laugh and leaves you feeling better than when you started, then My Brother, My Brother and Me is for you.
My Brother. My Brother and Me streams on Seeso. The show's page includes the main series as well as bloopers and deleted scenes. It is highly recommended.
Here is where Griffin would probably want me to mention that he is a Forbes 30 under 30.