While some define a third-culture kid as "someone who was raised in a culture other than their parents," I have a different definition. To me, a third-culture kid is someone who has had the fortune of being exposed to the richness of more than one cultural environment and has let the best parts of each shape them into the person they are today. 
When I got to Wake Forest, I noticed three things. One, everyone greets each other with a warmth that would lead one to think they were childhood best friends. Two, the state you come from apparently conveys everything you would want to know about a person. (Unfortunately for me, I do not yet know what being from New Jersey would tell me about a person.) And three, everyone talks extremely fast. Now combine that with the rhythm that freshman small talk usually takes, and an introductory exchange can take place within a single breath.
People want to cover the bases quickly. They want to meet the maximum number of people in the minimum amount of time, like scrolling through an online shopping website and seeing which person would be a good addition to their cart (read: life). Name? Check. Major? Check. Why Wake Forest? Check. Where are you from? Check. My answers usually tend to be a mouthful, and I am not surprised when I have lost the other person in the middle of my lengthy ramble.
Where I am from is important to me, so each stage of my life is included in my answer because, to know me, you must know all of the many places I come from. I was born in Iowa, though my cloudy newborn memory doesn't permit me to remember much. I then lived the first half of my childhood in Pakistan — a country that is next to but is not a part of India — which is where I'm from from, if you wanted to get into the technicalities. At the age of eight, I moved to Oman, and after a couple of years I moved again, this time to Qatar, where I have spent the past eight years of my life. Both of these are countries in the Middle East (because the Middle East is not a single country!). Now I'm here — a freshman at Wake Forest.
Story continues below advertisement
The transition to college is hard for everyone. That is a universal truth and something I had been prepared for by everyone around me. I had cousins reaching out over text or through phone calls, wishing me luck and offering wisdom many college seniors seem to possess. I had my aunt and uncle, not so far away in South Carolina, reassuring me they were only a three-hour drive away.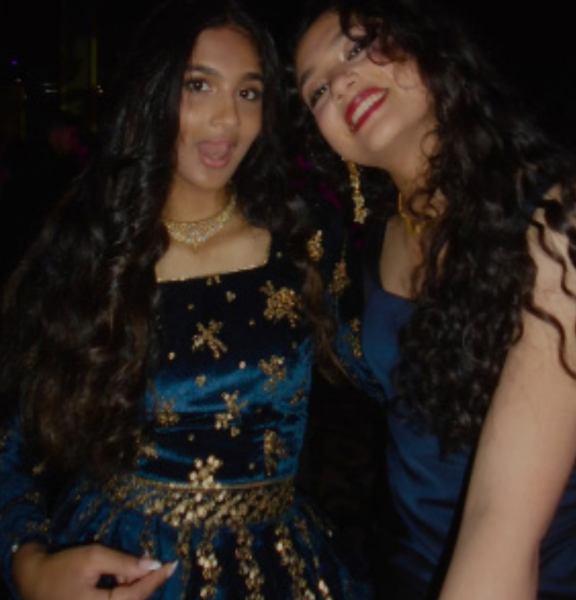 My parents, of course, were full to the brim with anxiety over leaving me in a foreign place across the world, coaxing me that December was just a blink of an eye away. My friends, who seemed to be the only ones who knew the struggle of leaving behind a whole different world for a new one, were there and continue to be there for me as much as they can with the abominable time difference. And then I, of course, jittery at the thought of being alien to every aspect of life here, was already looking forward to when I could go back home to what was familiar.
Somehow, maybe due to my naivete, I had thought that adjusting to a different cultural environment would be a piece of cake for me, as that is all I had been doing for the past 10 years of my life. Moving schools, feeling like an outsider, then finding people that made me feel at home there — all this was routine to me by now, and I didn't see how this would be different.
Then the culture shocks hit me, one after the other and unannounced. I grew up in places where I never needed to make much of an effort to find another South Asian person, often turning the corner and greeting someone in Urdu, or being able to find a great number of cultural similarities to the Arab and North African friends that I had made over the years. From this, to coming to a place where your origins were difficult to even verbalize to others, was something entirely unknown to me. Where most people were familiar with the culture of the place in which I had found myself, I was still looking around trying to find my bearings, adapting to yet another culture. 
When the clusters of high-rise buildings, palm trees, blazing sun and searing heat were all that I had known for the past 10 years, the almost unnatural silence and darkness of the evenings here startled me. The fact that the signboards only possessed English letters made me realize not only the emptiness the Arabic characters left behind but also everything else that I had left at home.
While it does not possess the familiar sounds or sights that I associate with either one of my homes — Pakistan or Qatar — I am sure that, soon enough, the brick of the buildings, the sound of students' chatter rising above the tops of the thick trees and the people that I will get to know and care for will make this place home.