IdeasCity comes to Winston-Salem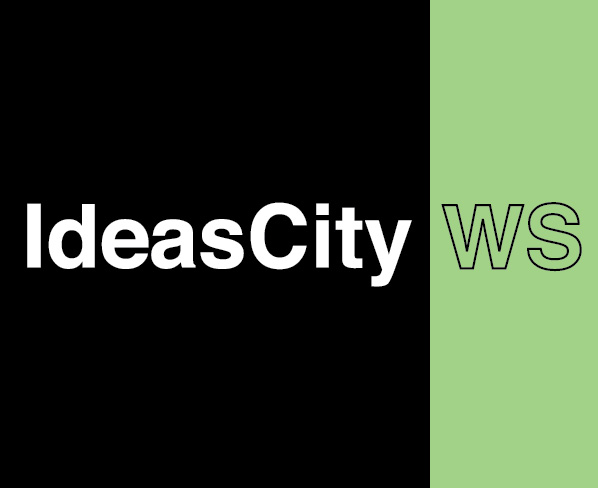 It is not every day that Silicon Valley tech meets abstract art, or alternate reality meets design thinking. But what if those elements could come together to advance quality of life — from making metropolitan areas more livable to pursuing social justice?
That's the thinking behind IdeasCity, an initiative born of the idea that combining technology, entrepreneurship, art and design can bring about social good. It's brought festivals, policy talks and musical performances to cities around the world, including Singapore, Athens, New York City and São Paulo. Now, the initiative, which has ties to Wake Forest, is  coming to Winston-Salem.
Provost Rogan Kersh got involved with the project's beginnings in 2011. 
"I was at NYU and got involved with a group of arts and culture and policy colleagues from across Lower Manhattan," Kersh said. As a group, they had "a goal of enhancing, through the arts and culture, the social wellbeing and livability of, in our case, downtown Manhattan."
The original product, the Festival of Ideas for the New City, brought in mayors from around the world, musicians and artists, architects and others. Since then, the project has expanded worldwide, with themed approaches for each city — for instance, Singapore's sustainability theme and now Winston-Salem's theme of mid-sized cities.
The partnership between Winston-Salem and the New Museum, which hosts IdeasCity, will last a year and begin Thursday, Oct. 8 with a "Beta Bonfire" — a speaker event open to the public. The event will be online. COVID-19 has forced all in-person events to hopefully take place in April of next year.
"Given the strict parameters of COVID-19 and that sort of thing, it's given us a chance to be really creative," said Donovan Livingston, assistant dean with the Office of University Collaborations, who is working on the initiative. 
He views the Beta Bonfires as a way to drum up excitement for IdeasCity before the spring. 
"[The Bonfires will explore] the ideas around how arts, design and tech really revolutionize the way we look at social justice initiatives," Livingston said. "And how we in Winston-Salem are uniquely positioned to help each other figure out ways to solve age-old problems in a new way."
The Bonfires are free and open to the public, and it's easy to get involved — students can register for any of the Bonfires and attend. 
"We hope that there will be a big interest from students, faculty and staff. We've already had sets of students sign up," Kersh said. 
In addition, a group of students in Kersh's class of Food Politics and Policy plan to work with the New Museum in developing Winston-Salem's programming.
For Thursday's Beta Bonfire, the theme is Rethinking Norms. For instance, one presenter, Mirelle Phillips, combined art with technology to turn regular hospital rooms into short-term recovery rooms for doctors and nurses on the front lines. 
"Say you're an exhausted front-line doctor or nurse. You're working in a hospital and with COVID-19 patients, especially, on one of those shifts where you're going to be there for 16 hours. You just need a little ten-minute downtime. You go to this recovery room," Kersh said. "[Phillips] worked with technological experts to figure out what kinds of images, what kinds of sequences, sounds, artistry, is most conducive to a really short-term but meaningful recovery when you're overwhelmed and numb from the COVID-19 horrors you've been dealing with as a medical professional."
Examples like that are what makes Wake Forest leaders excited to work on the initiative.
"Museums and universities have a lot in common," Livingston said. "The more we're able to collaborate, the better off we are as a university."
Besides Wake Forest, IdeasCity has a long list of partners, including The Office of the Mayor of Winston-Salem, Salem College Center for Entrepreneurship and Business, the Innovation Quarter, Kenan Institute, and MIXXER Community Makerspace. Mirroring the purpose of IdeasCity itself, all sectors of Winston-Salem's community, from technology to art, are involved.
Though IdeasCity looks different from previous years, the initiative still seeks to carry out its mission of social change. For the City of Arts and Innovation, that hope is very much alive.