Kodak Black releases album from behind bars
Rapper Kodak Black drops new album Bill Israel while incarcerated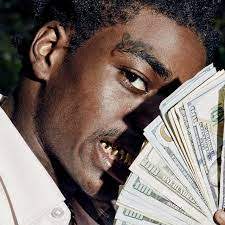 It's been two years since Kodak Black dropped Dying to Live, arguably his best and most personal work. Unfortunately, ever since that release, Kodak's faced hard times with the same trend of legal troubles that have plagued much of his career. For the past 18 months, he's been locked up in prison for firearms charges, facing worse brutality from conditions and guards than he's ever seen before. Claiming he was beaten by guards over and over, placed in isolation and not allowed to speak to his family and legal counsel, he was quickly moved from his Florida penitentiary to one in Kentucky, where the same struggles continued. Although he will be in prison until at least 2022, nothing has stopped his team from releasing projects from many of the leftover songs he recorded in advance. Last week the first of these projects, Bill Israel, arrived to hold fans over. The 11-track album is an ode to both Kodak's new legal name (Bill. K. Kapri) and his dedication to his religion under the Black Hebrew Israelites.
Bill Israel is a top-heavy album and surely not one of Kodak's best. However, it retains its importance for keeping true to Kodak's career mission: highlighting the perspectives of the institutionalized. Being a figure for those of his hometown in Broward County, Florida and those stuck in the revolving systematic oppression of jails all over the country, his words and perspective stand out amongst his peers in importance.
The intro track to the album, "Remember the Times" confirms this intention right off the bat with the song being dedicated to all of the hard times he's faced in the past few years being in and out of jail and witnessing the loss of friends. "Remember how I felt when E got shot? I was ridin' with the heat 'round town. Remember first time when we got tried? Ever since then, ain't seen them guys … Remember the way I felt inside? I was in that cell, Lil Boobie had died" are some of the moments he lists off in the chorus. Kodak has a tremendous talent of relaying feelings and emotions without ever having to waste many words in describing it. He does that here very well by listing times in his life that the listener surely doesn't remember, but are brought to empathize with. Even without ever saying how he truly felt in any of these scenarios, it's easy to imagine the moment. Along with reminiscing, Kodak raps about the hard decisions he's had to make, such as picking the side of his friend after he robbed Kodak's own cousin. Suppression of emotions is another challenge Kodak has had to go through while in jail, feeling numb over the many times he's been through this.
The album has a couple of other notable moments. Track two, "I Wanna Live," is a short but exciting two-minute track on the luxuries that Kodak wants in life similar to the themes of your average braggadocious rap song. He has expensive items he wants already, but hopes to level up. The album, features several notable acts as well who have great moments to show for. Gucci Mane, Tory Lanez, Lil Yachty and Kodak's best friend and fellow Florida rapper Jackboy all try their best to lift the album up a bit.
Although this album is not amazing, these releases will be all fans have until he gets out of prison. Even with its weaknesses, the album's potential reminda listeners that Kodak's unique perspective is relatable to many different kinds of people. It is worthy of a listen from anyone looking for refreshing takes in hip hop and one of the genre's most recognizable voices among young artists.