"Little Women" remains influential
Louisa May Alcott's "Little Women" is groundbreaking for feminism and continues to inspire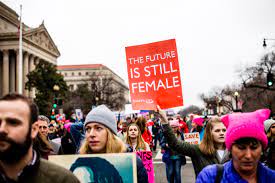 Louisa May Alcott's "Little Women" is widely accepted as a revolutionary novel in the American canon and has been loved by many since its publication in 1868. Despite its age, "Little Women" continues to inspire generations of readers by exploring the feminist power of choice and portraying the necessity of reliance on others — regardless of gender. 
The story follows the journey of the four March sisters — Meg, Amy, Beth and Jo — to womanhood as they grow up during the American Civil War. The uniqueness of the novel stems from the individuality of each sister, which at the time of the book's publication was a revolutionary representation of women. 
Historically, women have comprised the main audience of "Little Women". Many have been inspired by Jo March, the rebellious spinster eager to carve her own path and avoid marriage. In 1868, women were rarely — if ever — represented in such a powerful and individualistic light. Jo's character sparked conversations about gender equality among many and presented the radical idea of women living entirely for themselves. For the first time, a life of free choice for women was presented as a possibility in literature. Influencing one of the first waves of feminism, Jo's character galvanized many women and girls to defy the confining gender roles of American society. 
For its time, "Little Women" was an astounding addition to feminist literature. However, what is even more fascinating is the novel's continuous influence on new generations of readers. The story is interpreted around the world through many lenses, introducing new lessons and perspectives that inspire conversation. The resurgence of "Little Women" — which can possibly be attributed to Greta Gerwig's 2019 film adaption — has once again reached young generations of readers. The story explores powerful lessons of gender equality that may have been previously overlooked. Once again, Little Women pushes society to re-evaluate the core of feminism. 
One of the most important quotes in the novel is "just because my dreams are different than yours, it doesn't mean they're unimportant." Spoken by Meg March, the sister who dreams of traditional marriage, motherhood and wealth, this quote represents an important idea featured in modern feminism. The beauty of feminism in modern times is the celebration of women's choices, including those that fulfill classic gender roles. While Jo's character was an important representation of women in a society laced with sexism, it's easy to read "Little Women" and overlook the beauty of Meg's choices. Meg represents the power of decision just as much as Jo does. It's easy to slip into a growth mindset that deems gender roles as counter-productive to feminism when, in reality, it's a powerful embrace of individual choice. 
To disregard gender sounds regressive, but it can actually be a radical practice. "Little Women" takes place during the American Civil War, and the March family is constantly on the verge of poverty. Their next-door neighbors, the Laurences, are wealthy but lonely. As the story progresses, the families grow to care for each other on both materialistic and emotional levels. It is a beautiful depiction of people relying on others regardless of gender and status. Reliance on others — throwing gender roles aside — is the heart of modern feminism. It places importance on treating everyone with equality regardless of gender identification. This can create unity in modern society.
"Little Women" continues to be a fascinating and revolutionary piece of feminist literature, helping form fresh ideas about gender equity from multiple perspectives. It is more than worthy of a read due to its ability to prove itself a timeless feminist masterpiece.