Playing football amid a pandemic
The Supreme Court, the 2020 Summer Olympic Games, The Tribeca Film Festival, Collegiate Football. Even the most revered and distinguished institutions of our world were not spared the onslaught of chaos and the profusion of mayhem spurred by the global pandemic. 
For the Demon Deacon football team, the ramifications of COVID-19 have been felt at every level of the program and resulted in innumerable, yet surmountable obstacles. But, adaptability and glass-half-full attitudes have ensured that this one-of-a-kind season will not be played in-vain. 
"Every week it's a different puzzle, Head Coach Dave Clawson said. "But that's the nature of football. You fix a problem over here and a new leak springs-up over there."
Unquestionably, the team has had to deal with its fair share of coronavirus-related difficulties, but the Demon Deacons have fared relatively well compared to many other teams across the nation.
Junior Ryan Smenda credits Clawson's advice to the team for helping keep case-counts among players and personnel low: "treat everyone like they have it."
Such advice goes a long way. In recent weeks, numerous schools across the country have had COVID-19 outbreaks on and around campus halt athletic related activities. The contest against Notre Dame, originally slated for Sept. 26, was pushed to December after seven Fighting Irish players tested positive for the virus. Appalachian State also recently announced that three players had tested positive, and 18 others have been placed in quarantine via contact tracing. 
"As of today, for the first time in a long time, we have nobody out with COVID-19," Clawson said on Sept. 28. "That's a streak that we need to keep up, [because] we can't get better when players aren't practicing and playing."
Although it is unclear exactly how many players have been sidelined due to exposure to the virus thus far — the office of the athletic director declined to comment on exact numbers, citing HIPAA, the law which keeps health-related information confidential — quarantining as a result of contact tracing has proved problematic for the coaching staff in weeks past.
In accordance with the stipulations in the 'Report of the Atlantic Coast Conference COVID-19 Medical Advisory Group,' all members of the Wake Forest football team are being tested thrice weekly. As happens with all students, if a player tests positive, contact tracing is performed to mitigate the spread of the virus. When a player is flagged via contact-tracing, they are required to quarantine, even if they are not showing symptoms. 
As Clawson explained during a press conference in mid-September, many players in the same position group end up living together, meaning that one positive test can put the team down multiple players among a single position group. Such was the case against Clemson, when contact-tracing held five cornerbacks off the field.
Like so many other things these days, quarantining and contact-tracing, the players have accepted, is beyond their control. As Smenda put it, "[there's] nothing we can do, got to let it blow in the wind."
The players do understand the steps they can take to mitigate their risk of catching and spreading the coronavirus. According to the redshirt senior Brandon Chapman, the players are being as diligent about wearing their masks and avoiding large crowds today as they had been upon returning to campus for pre-season workouts back in August. 
To some extent, the team's ability to keep the virus at bay has also hinged
on the actions and decisions made by the Wake Forest student body as a whole. As evidenced by the recent decrease in confirmed cases over the past 14 days, according to the university's COVID-19 Dashboard, the recent behavior of the student body has been effective in mitigating the virus' spread.
"Every week requires a totality of sacrifice from so many people," Clawson said. "It's a victory [each time we make it] to kickoff." 
The players have similar feelings. Despite all the uncertainty that has surrounded most every aspect of the season thus far, the unique conditions have fostered a unique sense of appreciation and comradery.
"Every game is a blessing," Chapman said. "I'm glad we get to play this weekend, right now, that's all that matters."
About the Contributor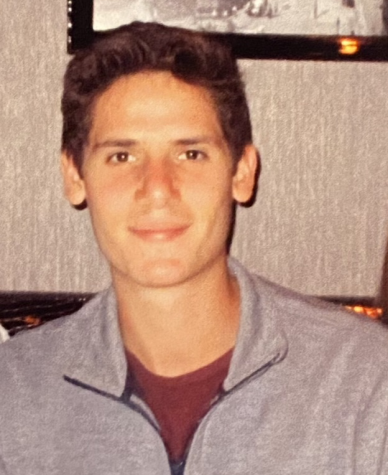 Will Zimmerman, Online Managing Editor
Will is a sophomore from New York. He began writing for the Old Gold & Black during his freshmen year as a staff writer, before being promoted to sports...