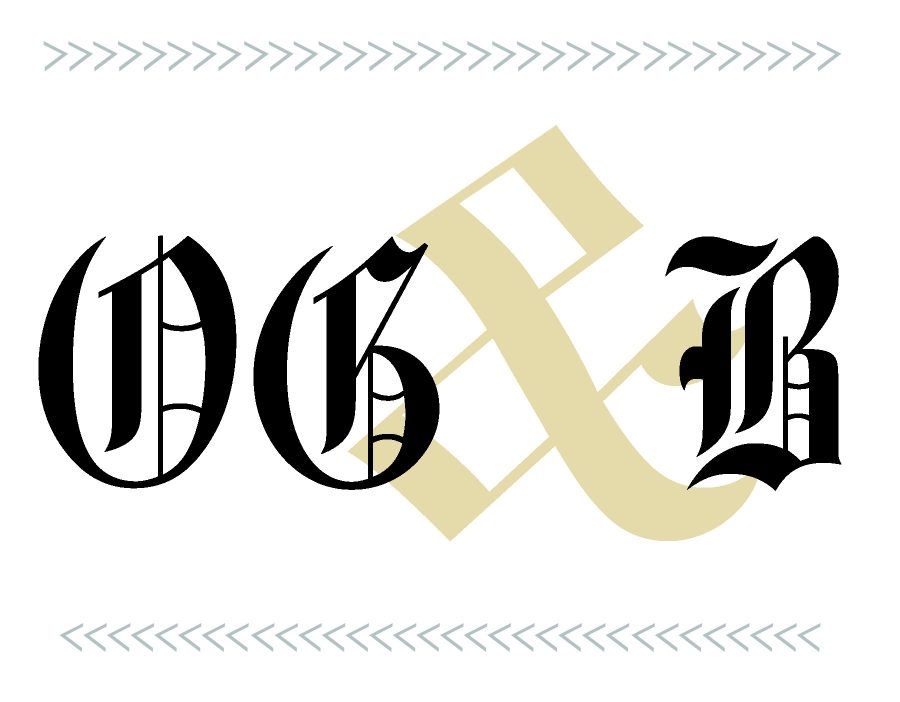 Old Gold & Black Year in Review
April 28, 2022
The 2021-2022 academic year, especially the spring semester, was a time of great change and challenge for both Wake Forest and the Old Gold & Black. Here is what our editors had to say about what their sections have done this year.
News
This semester, the news staff covered several significant events on campus — some expected, some not. Not only have we thoroughly enjoyed working with each other as co-editors, we've cherished getting to work with such a dedicated team of writers, many of which also worked as production assistants. We saw many new writers quickly become staff writers and produce incredible work for our section. This has been a remarkable year of news writing, to say the least. 
News continued to rigorously cover COVID-19 policy updates, with the pinnacle of the coverage being the lifting of the indoor mask mandate. 
Perhaps the craziest event to occur this semester was the wildly unexpected Weaver Fertilizer Plant fire that disrupted much of Winston-Salem and our entire campus community. Alongside our executive team, we had the opportunity to practice real-life reporting, providing students with timely and necessary updates.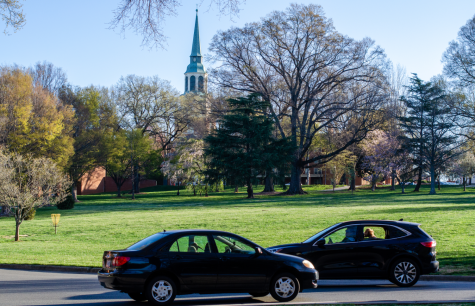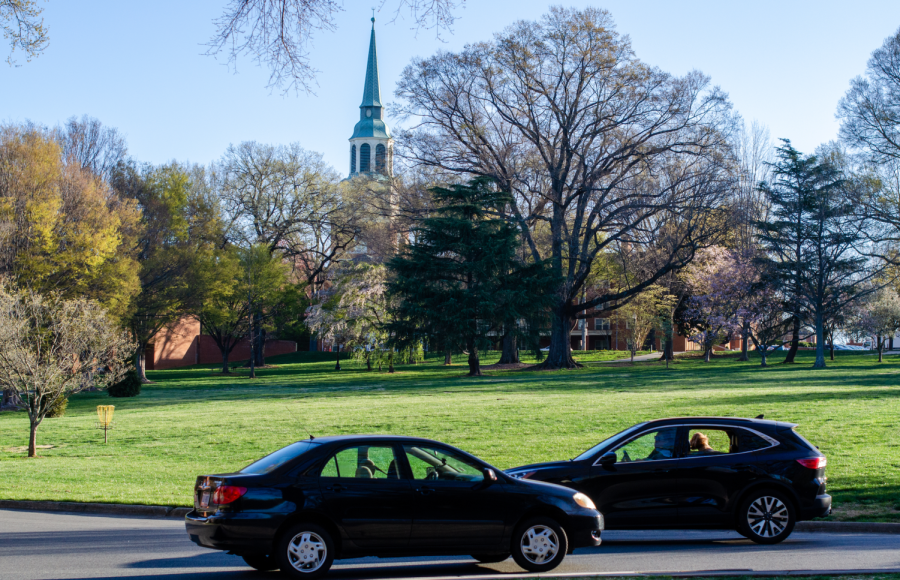 The university also saw a few changes in its leadership this semester. President Susan Wente who arrived at Wake Forest last fall was formally inaugurated, Provost Rogan Kersh stepped down to assume full-time teaching and Dean of the College Michelle Gillespie succeeded and Vice Provost Kami Chavis announced she would be leaving Wake Forest to take a position at the College of William & Mary. The Wake Forest Student Government also elected a new set of leaders, and our news team followed the election through coverage of the presidential debate and the election's aftermath. 
To end the semester, members of our editorial board and a contributing writer extensively covered the innocence hearing of the "Winston-Salem Five", the group of men who were convicted of murdering a Winston-Salem man named Nathaniel Jones, the grandfather of former Wake Forest basketball star Chris Paul. 
Like the Weaver Fire Fertilizer fire, this event was a chance for our section to engage in professional reporting and to write a story that is deeply important to the city of Winston-Salem and members of the Wake Forest community. 
We're looking forward to another successful semester ahead and have many bright visions for the potential of the news section.
Features
This year, the "Features" section joined the OGB. In short, the features section features human interest stories, achievements, club profiles, and an environmental science beat. The features section has seen significant growth, and we've highlighted many important people and organizations. 
Wake Forest University has shaped the lives of some fascinating people; entrepreneurs, scientists, social media icons, and social justice activists are all united by the influence of this university and its Pro Humanitate spirit. Deacon Profiles, which spotlight one of these individuals each week, have been a joy to write. In their own words, we have heard from students, faculty, and alumni about their passions and projects — the highlights as well as the difficulties — and had the opportunity to share their stories publicly. In particular, the Deacon Profiles featuring Will Wahl, Corey D.B. Walker, Ashlyn Sanders, and Caroline Phillips were personal favorites of ours and highlight the diversity of areas in which Wake students thrive.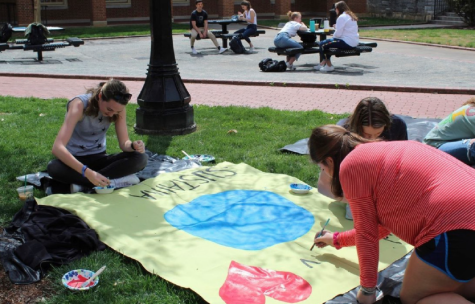 This semester, the features section also included a page-long spotlight on environmental and sustainability stories. We had the pleasure of highlighting many different interdisciplinary environmental clubs and organizations on campus, such as Environmental Educators, the Campus Garden and Wayward Fashion. Our coverage of environmental news spanned from the Weaver fertilizer plant fire to Poet Laureate Joy Harjo's leadership through environmentally-themed poetry, art, and song. As climate change threatens our future, environmental education is more paramount than ever. We are honored to have had the opportunity to inform and inspire the rest of campus about an all-encompassing topic that will impact all of our lives, and all of our futures. 
Over the course of this semester, we have also featured many intriguing and special groups and organizations. Some of our favorite profiles included that of the Black Student Alliance, Athena's Lifting Club, Dating Deacons, and the 'Living in Color' first year seminar. Other exciting spotlights include that of the DESK community service event, Bridging the Gap, and the club equestrian team. We've also dived into the Winston-Salem community by highlighting the A/Perture Cinema, the restaurant 'Six Hundred Degrees,' and the North Star LGBTQ+ community center.  We've thoroughly enjoyed learning more about all of these interesting groups on campus and in our community, and can't wait to dive into more next semester.
Sports
Looking back on this past year, one can't help but wonder if this is in fact the greatest year of athletic success in this school's history. And if it has been, it's worth reflecting on how amazing those events were, and how grateful we are to have been able to cover them for you.
Football had one of its best statistical seasons since 2006, a year the Demon Deacons won the ACC Championship. Along with winning the Atlantic Division and taking part in the ACC Championship, Wake Forest reached their highest ranking in program history — No. 10 — while also winning a high-profile bowl game and amassing its highest student attendance ever at 90%.
Men's basketball electrified the city of Winston-Salem under the leadership of second-year head coach Steve Forbes, turning a 6-16 team from last year into a 25-10 squad that came one win away from the NCAA Tournament. We all remember dancing on the court after an exhilarating 22-point win over North Carolina, a team that made the NCAA Championship.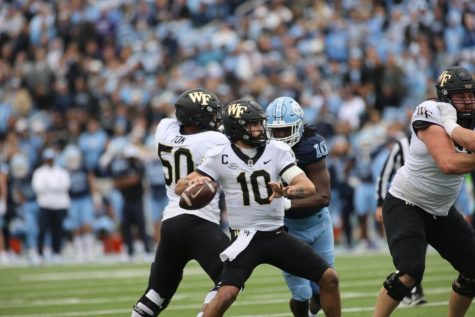 More recently, men's and women's golf both secured an ACC title in the past two weeks, only the fourth time this has happened in conference history, and the first time it was done by a school not named Duke.
Along with that, men's and women's soccer, women's basketball, cross country, field hockey and volleyball all had spectacular runs of play during their individual seasons.
And Wake Forest is not done yet. Men's and women's tennis, baseball and track and field all have the remainder of their seasons ahead of them, with hopes of success and a championship in mind.
The sports section of the Old Gold and Black has been so fortunate to cover each and every single team on this campus in their successes. Stories such as "Field hockey's one goal: a final Sunday," "Women's golf claims ACC Crown," "At 8-1, Sam Hartman won't stop working" and "MBB celebrates signature win over UNC" were incredibly fun to report because our teams this year were truly exceptional.
We were also incredibly proud to report on the successes of Dave Clawson and Steve Forbes in a long-form special insert that highlighted the success of football and men's basketball, along with the impact these individual coaches had on their programs. It took a lot of hard work from a lot of people to make the story happen, and we were happy to bring it to the readers.
The Old Gold & Black has taken us to some special places this year: football's bowl game in Jacksonville, the ACC Basketball Tournaments in Brooklyn and Greensboro, Cameron Indoor at Duke, Kenan Stadium at North Carolina and many other venues. It's been special, and we won't forget those experiences. We hope our reporting did these amazing teams justice and we appreciate your continued support.
Opinion
Over the course of this semester, we achieved many of the goals we had been working towards for the Opinion section of the Old Gold & Black. 
While the news section diligently covered the numerous notable and chaotic events occurring in Wake Forest's periphery, we at the Opinion section made it our job to communicate the perspectives of Wake Forest students, ensuring that their voices and concerns could be heard. When we took issue with the actions of the administration and the campus climate, we expressed that, whether it was through articles on the Weaver Fertilizer Fire, our 'No Humanitate' article, staffer Aaron Nataline's article on the planned construction of a road through Davis Field and Conor Metzger's article on YikYak culture on campus or criticisms of university response to shooting threats. We also gave our staffers the opportunity to engage in conversation with each other through our newly created "Deacs Debate" column, where students debated everything from the benefits of nuclear power to the existence of God. While we reserved space for creative freedom in the Opinion section, we also made sure to cover important political and social matters through our other columns, "The F-Word" and "Oval Offense", which spotlit relevant feminist and political issues respectively. 
Our articles covering ongoing events won three "Best of Student News (SNO)" recognitions over the semester, including an article from staff writer Natasha Heisenberg on the suicide of Wake Forest Law alum and public figure Cheslie Kryst. One of our priorities this semester has been stimulating conversation and awareness around issues such as mental health that are often stigmatized. 
We gave our writers the opportunity to talk about relevant issues in pop culture, especially ones that took social media by storm. These articles included content about the Will Smith vs. Chris Rock Oscars fiasco by staff writers Conor Metzger and Robert Yount, and an analysis of the previous YouTube Rewinds by Life editor Adam Coil.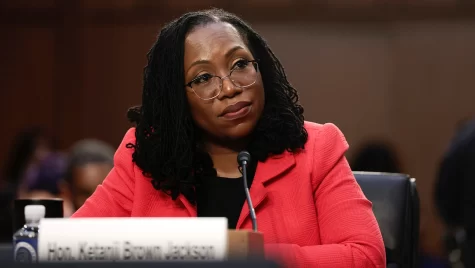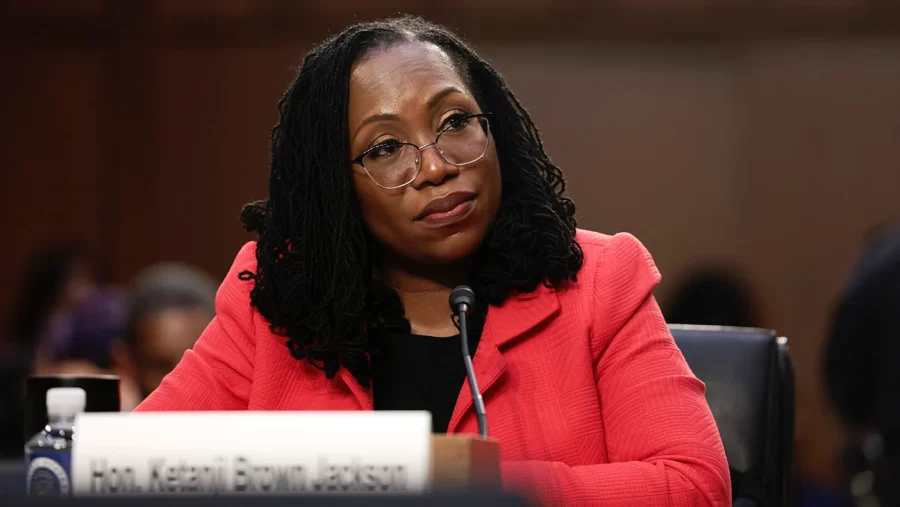 To finish the semester off, we dedicated an issue to women in public forums and the struggles they have faced. This edition called attention to a number of prominent women relevant in politics, including Justice Ketanji Brown-Jackson, Dr. Christine Blasey Ford, journalist Assia Djebar and others.
However, the expression of opinions through a public avenue such as journalism can come with criticism, a possibility that any opinion writer should be prepared for. An article by Opinion Editor Sophie Guymon on a controversial incident that occurred at the Wake Forest Medical School was picked up by The Daily Mail and Fox News, generating negativity towards both the Opinion section and the Old Gold & Black as a whole. 
One thing we have learned through our time as Opinion editors is that criticism should not serve as a deterrent to making one's voice heard — if anything, it should encourage it. Expressing an opinion that others may not agree with is an admirable thing, and no one person can take that away from you. 
Life
It has truly been a wonderful year for the Life section. The changes that the section has gone through are incredible and so worthy of praise. This past year has seen the growth and development of Selinna Tran's conception, "Life Through The Lens", as well as other new, exciting sections. "Life on The Street" made its first appearance in the fall semester and a comeback in the spring, covering the hidden gems of the Winston-Salem shops. Not only that, but "Adam's Culture Column" appeared with a briefing of some of pop culture's modern treasures and a new perspective on cultural explorations.
This year was truly a year of experimentation. We added new features like crosswords, completely redesigned the section's layout and had writers take part in writing the "Hot List", but what made each edition so special was the wonderful writing done by our talented writers. 
We would like to recognize one writer in particular, Yushuo Wang, who wrote six spectacular articles this year — taking home a "Best of SNO" in the process. Her writing has provided a much-needed window into the lives of international students at Wake Forest, exposing us American-born students to struggles and complications that we would otherwise have no idea about. While her articles approach most subjects from the standpoint of her international identity, there is also a universal element to the feelings of academic inadequacy or uncertainty surrounding identity that her writing has explored. With a fresh, quirky writing style and a dedication to helping out the Old Gold & Black, Yushuo has been an invaluable component to both the writing and production aspects of the Life section.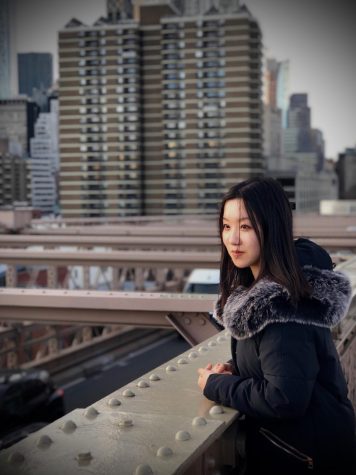 Alyssa Soltren was our first "Best of SNO" award winner this year with her article titled "Finding meaning in the unthinkable", which dove deeply and honestly into the reality of mental illness in this country. She touched on the importance of being there for others and staying connected with those we love through her personal experience. The Life section lends itself to a wide variety of topics, and this year was no different. We covered existentialism, "The Emoji Movie", niche music, reality TV, Winston-Salem and just about everything in between. We are always blown away by the creativity and variety in the Life section. Writers consistently provide us with articles that aren't the standard movie review, but something more. From analyses of celebrities to actors' performances to pop culture critiques, the Life writers have stayed transformative in presenting standard ideas in a fresh light.
Abby Komiske and Sofia Bazant lead the way in articles written with Komiske writing eight and Bazant writing seven. There were so many fantastic writers this year, and we want to simply say thank you for all of your effort and dedication as well as congratulate all of our new staff writers! The enthusiasm that we've encountered is so encouraging and wonderful to see. If next year's Life section is anything like this past year's, then the future is bright, imaginative and inspiring.
Multimedia
It's no secret that the way people receive news and information has drastically changed over the last few years. More people turn to quick blurbs from digital sources, most notably social media, rather than taking the time to read an entire article. 
We at the Old Gold & Black have recognized this and tried to adapt the way we publish news. Admittedly, we are still behind the curve and have ways to improve, but our first year as a section has laid the groundwork for a strong future.
Most importantly we have strengthened and revitalized our current social media presence, providing both higher quantity and higher quality content across three platforms. Since establishing a consistent posting schedule at the beginning of the spring semester, engagement with Old Gold & Black associated accounts has increased 45% on Instagram, 250% on Facebook and over 300% on Twitter. 
I would like to thank Abby Furman, Aran Silva, Avery Houck, Elisabeth Rollins, Essex Thayer, Grace Valley, Katie Fox, Kiara Kamlani, Maggie Onsager, Selinna Tran and Sofia Bazant for their help with making these improvements possible.
In addition to revitalizing our social media presence, the Old Gold & Black expanded onto the airwaves, producing three original podcasts, creating the Old Gold & In Your Ears podcast family. The first of which premiered in September 2021 and was hosted by Evan Daane and Cooper Sullivan and edited by Sean Jones. While the name seemed to change from week to week — I think we would call it "The Weekly Roundup" and "The News Dispatch" in the same episode numerous times — the passion and devotion the three gave never wavered. The 15-20 minute long episodes would recap the biggest headlines of the week, feature appearances from the writers and exclusive interviews with members of the Wake Forest community like two-time guest Dr. Corey D.B. Walker, student Yushuo Wang and Wakerspace coordinator Paul Whitener. 
Later that semester two sophomores pitched a sports show and the "OGB Weekly Sports Podcast" was started. Jake Stuart and Jack McKenney were able to speak with athletes from nearly every Demon Deacon team during one of the greatest years of athletic achievement in school history. Football player Donald Stewart, golfer Rachel Keuhn, basketball player Dallas Walton and thrower Thomas Kitchell are just some of the talented players that you can listen to now on Spotify. 
When one of the "Weekly Roundup" hosts went abroad for the spring semester, a hole was left in our programming. But thankfully, Sophie Yass and Stephanie Lu's localization podcast called "The Outside In" went above and beyond all expectations. Centered around important national and global issues, the two spoke with experts around Wake Forest to get a better understanding and an answer to "why should college students care?" Yass and Lu tackled the mental health crisis, the vaccine debate, sexual assault, the war in Ukraine, and to be released next week, abortion. A special thanks to Will Zimmerman for getting the ball rolling on this project.
This next semester will be an exciting one for the multimedia section as we spend the summer workshopping and creating new ideas, especially in terms of video content. But we can't grow the section as much as we want unless we have your help.
As we continue to revamp our multimedia presence, the need for quality images, fresh graphic design ideas, captivating voices and innovative video content grows. If you are interested in helping out, whether that is with graphic design, photography, videography, audio editing, podcast hosting, transcribing, or anything else multimedia-related, please reach out to Cooper Sullivan at [email protected]