As restrictions lift, Chinese international students look back
Students share their experiences with travel restrictions and COVID-19 case surges
In a less-than-ideal journey back to her hometown of Xuzhou, China, on Dec. 14 last year, sophomore Lavender Wang was required to undergo a rigorous quarantine process — three days of quarantine in Shanghai, China, followed by an additional two-day quarantine in Xuzhou and finally three more days of isolation at home. 
"I regret returning to China for winter break," Wang said. "The only worthwhile part was to be at home with my parents."
Approximately 60 students remained on campus during winter break, according to Associate Director of Residence Life and Housing Zachary Blackmon. But others, like Wang and junior Eric Gai, returned to China to reunite with friends and family. 
As Gai packed his bags to leave Beijing and return to campus, he faced a new kind of struggle. The newly eased restrictions in China coincided with a surge in cases, which resulted in several countries, including the U.S., placing restrictions of their own on travel from China. 
Both Wang and Gai, however, were among the last cohort of travelers to face such stringent travel restrictions. The Chinese government has been gradually loosening its zero-COVID policies following a Dec. 7 announcement, and by Jan. 8, travelers from abroad were no longer required to quarantine. 
More recently, on March 10, the U.S. Center for Disease Control and Prevention officially lifted the special COVID testing requirements for those traveling from China, which were put in place on Jan. 5 during a major outbreak in China.
Today, the prospect of future international travel looks brighter — but some, less visible challenges persist.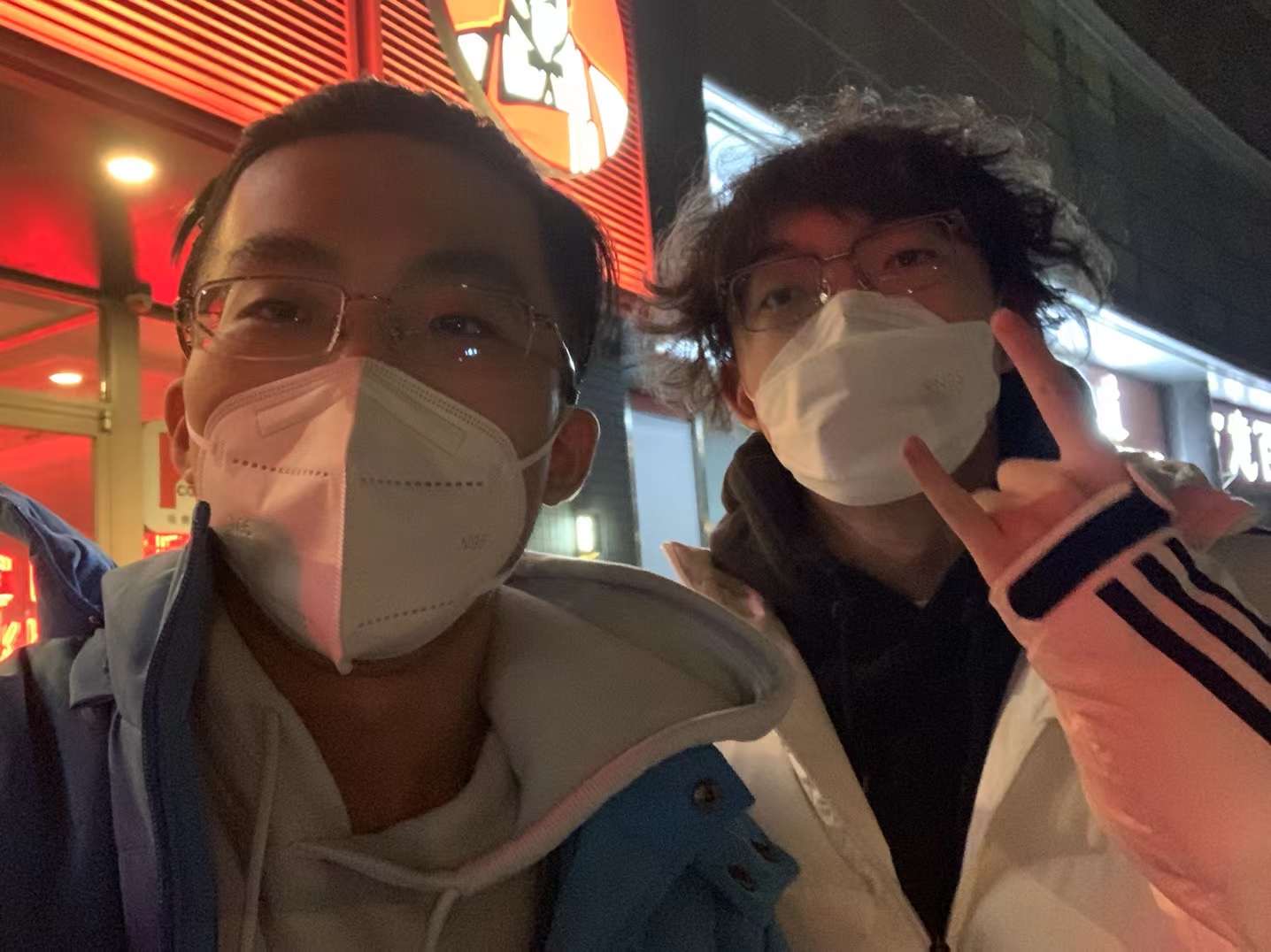 Alongside travel restrictions, some students have faced challenges in the classroom, such as explaining China's complex COVID policies to their American classmates and professors. While travel restrictions were still in place in the fall of 2022, some Chinese students reported that professors were not aware of the evolving protocols. Sophomore Echo Liu expressed that some professors may not support the need for extra time off during the exam period to finalize preparations for a trip home.
"Some professors are understanding and may allow you to turn in assignments early or take exams early, but others may not be as accommodating and suggest dropping the course if it's a problem," Liu said.
According to Associate Professor of Mathematics Sarah Mason, some Chinese international students in her class requested to take exams early due to the required quarantine period for individuals traveling to China. 
"I have at times allowed students to take a different version of the exam early so that they could still spend time with their families despite the quarantine restrictions," Mason said. "It is important to me that we show compassion to all our students, especially those who are far away from home."
Outside of the classroom, some students feel desensitized to negative portrayals of China's COVID situation. In July 2020, the Pew Research Center found that 73% of U.S. adults have a negative view of China — an increase of 26 percentage points since 2018. Explaining the intricacies of their situation is exhausting to some international students, and many feel a sense of indifference toward the portrayal of their home country.
"It seems like, suddenly, we are the ones who failed to resist COVID all along," Gai said. "I don't know what to do with it. There is not a single best way to solve such an issue."
However, many international students at Wake Forest feel that their American peers do not target them for their ethnicity. While the pandemic has presented challenges for these students when it comes to travel and health requirements, many Chinese international students do not feel overtly targeted for their nationality. 
"
My hometown community is greatly concerned about how Americans perceive the Chinese people and whether they consider them good people though I don't believe Americans hold a generalized perception of the Chinese people.
— Richard Zhang ('24)
Junior Richard Zhang, who returned from Beijing last winter, offered his insights on the varying attitudes toward the virus and the implications for people coming from high-risk areas with a history of infection, noting the influence of cultural differences.
"My hometown community is greatly concerned about how Americans perceive the Chinese people and whether they consider them good people," Richard Zhang said, "though I don't believe Americans hold a generalized perception of the Chinese people."
Andrea Zhang, a sophomore from Nanjing, China, observed that COVID-19 is seldom a subject of daily conversation — except when she discusses her plans to return home. Most people she knows view the virus as a subject of the past.
"Honestly, I felt like nobody cares," Andrea Zhang said.
COVID-19 might be brought up less in conversation today than it was last year — or the year before that. However, Chinese international students are continuing to find ways to navigate their lives in two nations as both China and the United States work to move past the pandemic. However, some are just happy they can return home. 
"It was almost like a dream," Gai said.
Correction March 16: A previous version of this article misidentified the speaker of the pull quote. The speaker's correct identity, Richard Zhang, is now in the pullquote.