Deacon 'Sportlight:' Emily Reeves
Reeves' shares her love of dance, which began early and has only grown
Emily Reeves has spent the last four years dancing under the lights for Wake Forest's athletic teams. As one of the four seniors on the Wake Forest Dance Team, she has danced through the COVID-19 pandemic, four different head coaches and personal ups and downs while balancing being a student and an athlete.
The Jacksonville, Fla., resident has been dancing since the age of three, which was when she danced at her church preschool program.
 "I would go to preschool and bring my little ballet shoes with me and go to dance after," Reeves said. "Most of my life I did ballet and only started doing other genres in middle school."
Reeves smiled as she recalled a time she lost her school shoes and was forced to wear her ballet shoes to preschool.
"I was so embarrassed," she said.
Before coming to Wake Forest, Reeves danced the title role of the Sugar Plum Fairy in Jacksonville, Florida's local performance of "The Nutcracker." It stands out as a key moment in her dance career as she watched the younger, preschool-aged fairies come out to dance with her. She saw her younger self in them and that the experience felt like a sentimental end to her ballet-filled childhood.
Being on the Wake Forest Dance Team, Reeves said she finds herself around motivated women who share similar values and who are always encouraging each other.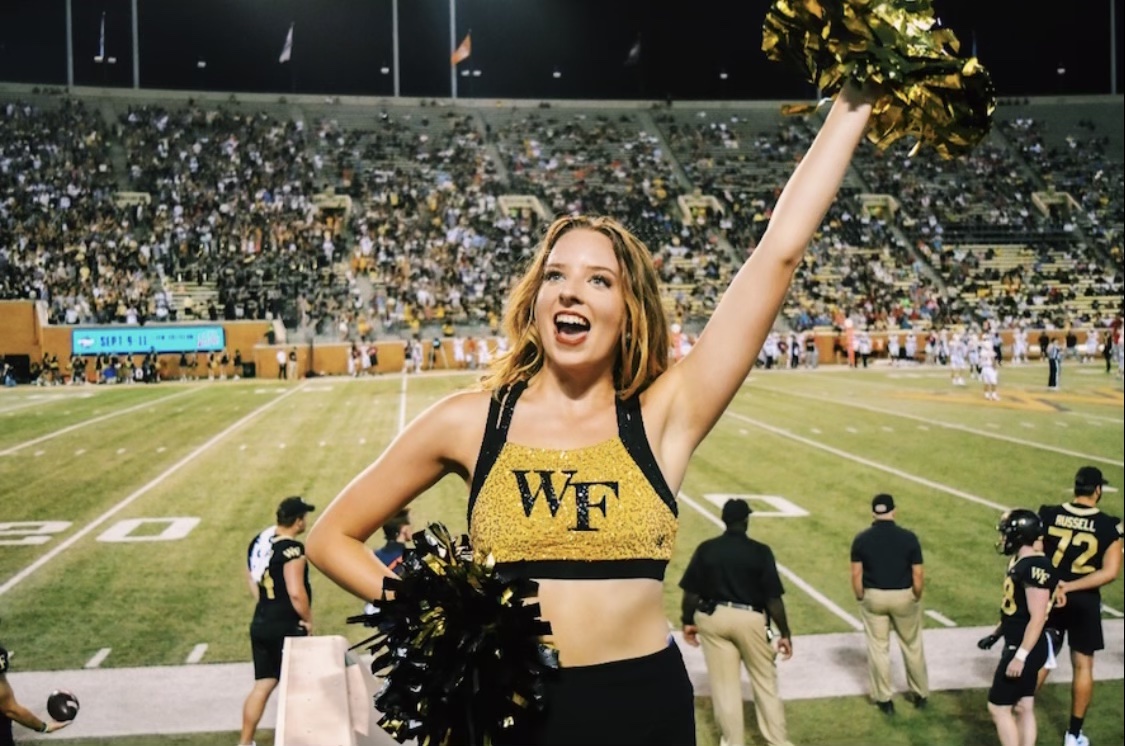 "It's nice to be friends with girls who are not in my sorority, Delta Zeta, or my biochemistry and  molecular biology major," Reeves said. "They're all involved with organizations outside of dance, which is pretty cool."
Reeves' senior teammates are particularly close given their shared experience of having four different coaches and having campus shut down due to COVID-19 their freshman spring. 
"We've been through so much change, and it's resulted in us bonding together and becoming extremely close to each other," Reeves said. "We've spent so many hours together, it'd be impossible not to be so close."
Reeves spoke about how intense competitive dance can be, from youth dance to the collegiate level. The sport has been criticized in recent years for its toxicity and for pitting dancers against dancers on their own teams. She says that the Wake Forest Dance Team doesn't have that dynamic at all, but rather each dancer works as part of a collective unit instead of as an individual.
"Obviously, we want to be the best dancers we can be, but it's a team effort, and we all want to do well together whether it's at a game or competition," Reeves said.
The team has only been going to competitions since last year. She describes last year's competition as being a "learning experience" as it was their first year attending in almost 10 years. Over Easter weekend, the team is heading to Daytona, Fla., to compete in the National Dance Association College Nationals.
"We did well, but I think this year we're much more prepared because we've been through it before," she said.
Waking up at 5 a.m. for practices and missing out on student sections hasn't always been easy, but the regimented practice schedule has kept Reeves busy and organized. The commitment feels worth it at the end of the day. She mentioned how unfamiliar it felt to watch the bowl game during the one time she didn't dance because she wanted to be in the stands with her friends.  
"I was having a lot of fun with my friends in the stands, but it was weird to look out and see my team dance and not be with them," she said.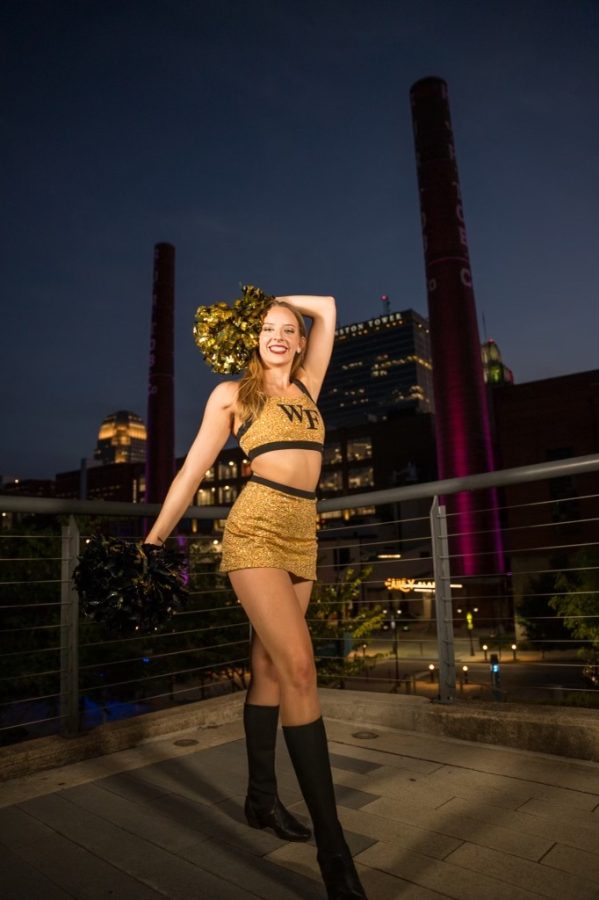 Despite her last dance approaching, she says the reality of no longer dancing hasn't really hit her yet. The competition will be the last time she takes the stage after a lifetime of dancing. Seeing as the competition is in her home state of Florida, her entire family plans to attend to watch her perform one final time.
After graduation, Reeves will work as a Process Development Research Associate in the PRISM laboratory at the Broad Institute of MIT and Harvard in Boston. She still wants to dance but only for fun. 
"It would be weird to just stop," she said. "In Boston, there are a ton of adult dance classes which look very fun."
As she looked back on the impact dance had on her life, she didn't hesitate to say that she would do it all over again. Although no sport is perfect, she says that dance has taught her so many wonderful lessons about life.
"It's taught me a lot about discipline and confidence," Reeves said. "Although at first, it can knock your confidence down a lot, coming out on the other side makes you stronger."
Reeves admitted that as a quieter child, she used to be terrified of public speaking, singing in front of a crowd or anything else that drew attention. Dance helped her conquer her fears and become the confident person she is today in all aspects of life.
"I dance in front of thousands of people at football games, and now it isn't a big deal for me," she said. "Learning to have that mental discipline even when it's uncomfortable has helped me grow so much."
Reeves said that dance didn't necessarily shape who she is as a person but rather how she navigates the world around her. 
"Having so much change in the past four years was hard, but the women and teammates I surrounded myself with in dance have always been a positive force in my life," she said.