We have the iconic Jane Birkin to thank for what we know today as the Birkin bag. More than being the woman who lent her name to one of the most desired handbags in the world, Birkin was an actress, singer and fashion icon. This past summer, we bade farewell to the woman who was a style symbol for Parisienne chic whose love affair with Serge Gainsbourg inspired the arts for centuries to come.
In 1945, actress Judy Campbell and Royal Navy Lt. David Birkin, had their daughter, Jane Birkin, in London, England. She first married film composer John Barry, but their relationship came to a bitter end, as Barry left her when she became pregnant with her daughter Kate Barry. This whirlwind period was also characterized by one of her most controversial film roles, a nude model in Michelangelo Antonioni's 1966 film "Blowup."
Despite her London upbringing, Birkin spent almost all of her life in Paris, France, where she moved after her divorce with Barry. In 1969, she starred in the French Film "Slogan," despite the fact that she barely could speak any French.
Birkin once famously said when asked about her French skills, "Without my accent, I would have had a very different career. The French gave me a real gift in accepting me very quickly. They found me amusing, in large part because of my accent and the mistakes I made in French. It is no doubt one of the reasons I never sought to improve it."
Story continues below advertisement
Living in Paris — pursuing her career in French cinema and raising her daughter Kate Barry — she met and fell in love with her co-star Serge Gainsbourg. During this phase of her life, she took on roles in classic French films such as "La Piscine" and "If Don Juan Was a Woman." Her 12-year partnership with Gainsbourg artistically and romantically went on to define the rest of her life, while also giving her a second daughter, Charlotte.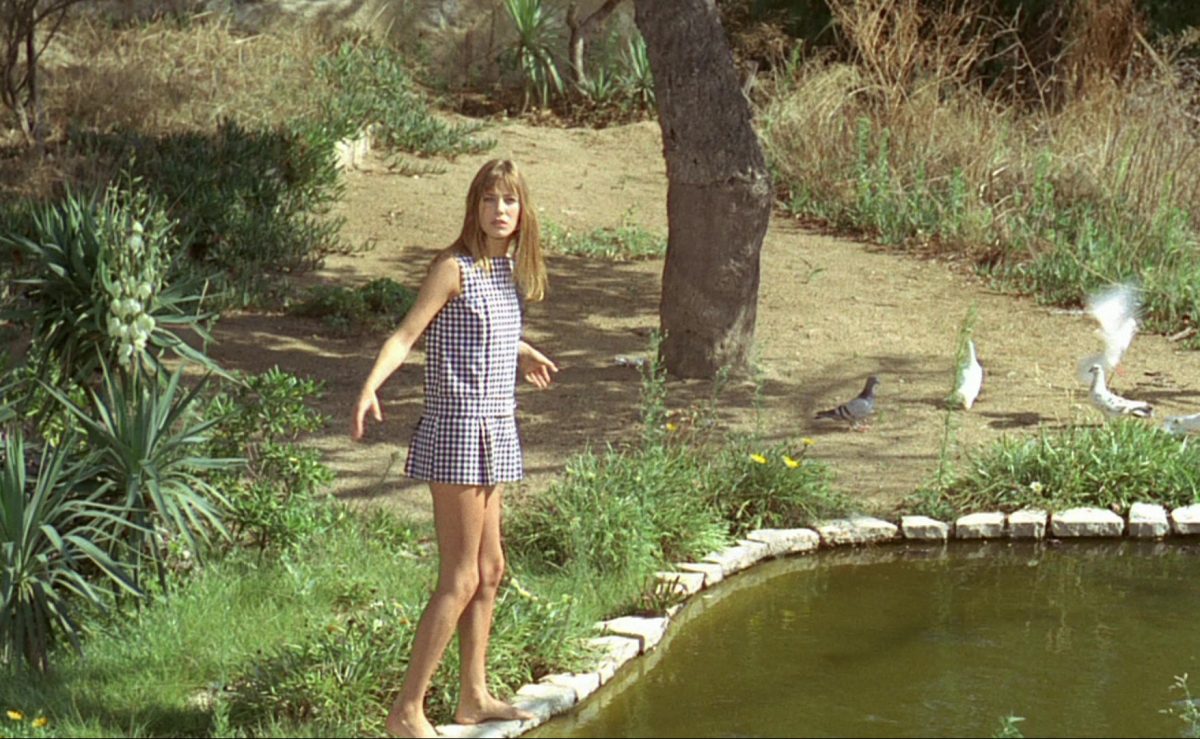 Birkin and Gainsbourg split in 1980, but Birkin always looked back on their relationship fondly. "Serge reconciled me with myself," she said. "When a man loves you, it changes everything". The couple was the epitome of the fun and young spirit that defined the streets of Paris in the late 1960s. Looking back at their time together, Birkin called it her "fantasy" life. They used to party all night and come back just in time to wake up their children for school.
After her relationship with Gainsbourg, Birkin found love again with French film director Jacques Doillon, with whom she had her third daughter, Lou. Birkin continued acting and was featured in more than 70 films while also pursuing a singing career. She went on to release 14 studio albums and six live albums during her career and toured even into old age.
Birkin had a golden heart. She worked consistently with Amnesty International, specifically on refugee issues and the AIDS epidemic. She was frequently an outspoken feminist and ally for LGBTQ+ rights and continued her passion for advocacy by showing her support for the women's protest in Iran in 2022.
But it is Birkin's individual style that made her an undisputed icon. The image of Birkin with her doe eyes and fringed hair in a mini dress with her basket bags is the definition of chic. 
Her name will live on forever, having lent itself to the Hermès bag which has gone on to become one of the most sought-after items in the world. One fine day in 1983, Birkin boarded an Air France flight from London to Paris, on what she expected to be just another normal day in her glamorous life. Her basket bag that was a daily staple had been run over two days ago by her then-husband, Jacques Doillon. Birkin resorted to using a nondescript replacement. It didn't account for her needs, and she ended up dropping her precious Hermès notebook and loudly remarked that no bag was large enough to hold all of her papers. 
Such is the game of life and chance, as she was sitting close enough to Jean-Louis Dumas, then CEO of Hermès. He happened to overhear her and took the liberty to introduce himself and suggested to her that he could create a bag with adequate space to accommodate the excess stationary she loved to carry. He then proceeded to sketch a rough design on the back of a sick bag. All big things once had humble beginnings. The Birkin then made its official debut in 1984.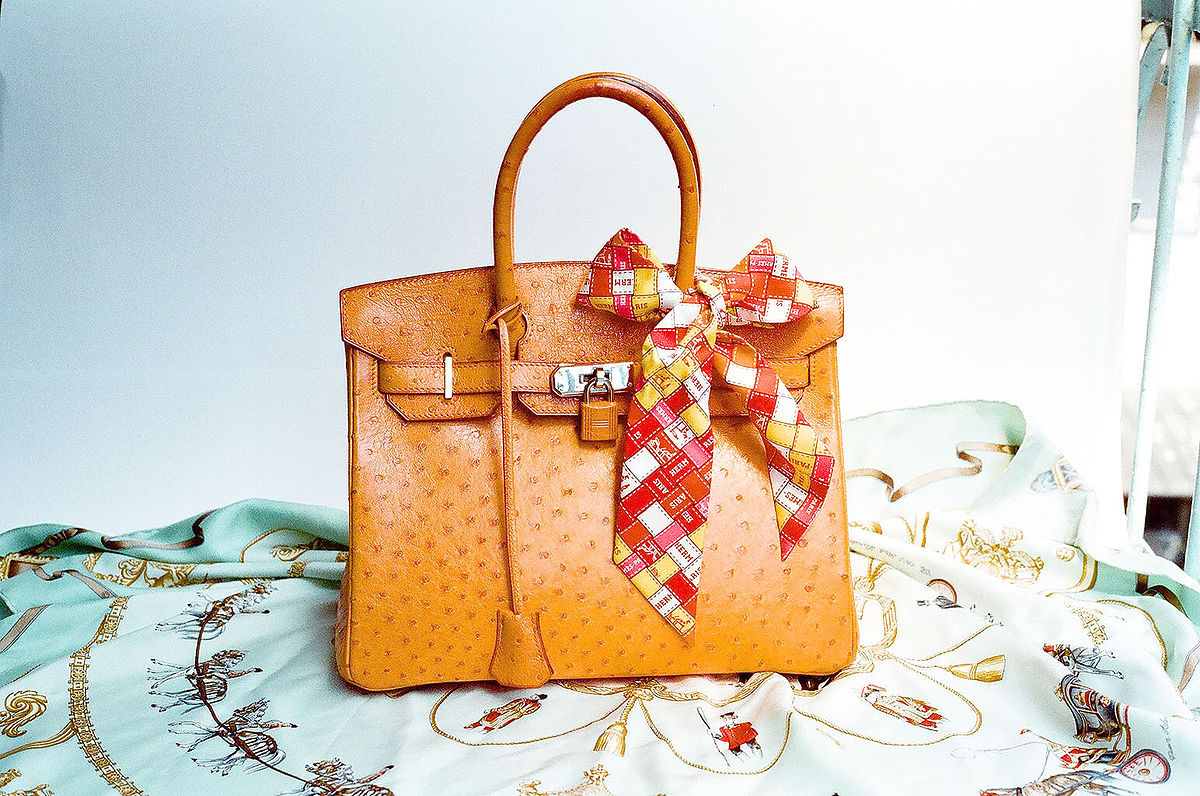 "Accidents are the best things in existence," Birkin famously said in an interview. "It's often when things aren't going well that we are forced into doing them differently, and they suddenly become interesting." 
Unlike other designer bags that dominated the 1980s, the Birkin was very silently luxurious and didn't have any flashy logos. Its distinguishing features were a semi-structured body, two rolled handles and a turnlock closure. It was perhaps the discreet styling of the Birkin bag that got it off to a rather slow start. However, by the mid 1990s, it gained considerable momentum. By 2001, its feature in "Sex and the City" confirmed its status as an "it" bag. The iconic line still lives on: "It's not a bag, it's a Birkin."
Part of the appeal and allure of the Birkin bag is how hard it is to get one. That along with its skyrocketing prices are what make it a status symbol. The exact details on how to purchase one directly from Hermès is a code many are still trying to crack. A study in 2017 revealed that the sought-after bag's value has increased by 500% in the last 35 years, and according to a 2020 report by Knight Frank, an investment in a Birkin bag is better than stocks or gold.
The legacy of Birkin will live on forever through the Birkin bag, films and music she left behind. Birkin is survived by her daughters Lou Doillon and Charlotte Gainsburg.