You may not think this past Sept. 12 was anything special, but those who saw me sprint into Babcock's basement to turn on the TV while obsessively refreshing MTV's Instagram might say otherwise. That's right, it was VMAs night. The MTV Video Music Awards are honestly one of my favorite award shows of the year. 
While I do love the glamor of the Oscars and the theatricality of the Tonys, the VMAs are simply pure joy to watch. The Grammys may be "music's biggest night," but the VMAs are certainly its most fun. So, what follows is an incomplete breakdown of my favorite moments of the show. From who took home the night's prizes, to who shone on the stage and slayed the red carpet, may I present my 2023 VMAs recap. 
Regarding the awards themselves, they were dominated — as much is these days — by Taylor Swift. Swift tied the record for the most VMA wins in one night which has been untouched since Peter Gabriel also won nine awards for his song "Sledgehammer" in the 1980s. She may be the problem, but she's also a winner, as her song "Anti-Hero" and its accompanying video accounted for six members of her moonmen army.
Besides tying records, Swift also broke them, becoming the first artist to win "Video of the Year" four times. While seeing Swift take control of an award show like this is not rare, watching it happen at the VMAs is particularly satisfying. Remember her first VMAs in 2009 when she was interrupted on stage by Kayne West? Swift also appeared to be having the time of her life during the program, doing everything from posing with bestie Selena Gomez, to blowing kisses to Mäneskin and showing how her hips don't lie while dancing to Shakira.
Story continues below advertisement
Another big winner of the night could be found sitting right next to Swift, and yes, I am talking about Bronx rapper Ice Spice who took home the esteemed "Best New Artist" award. I absolutely must know what she and Swift were whispering about all night — it is imperative information. Other winners include Anitta, taking home her second consecutive award for "Best Latin Video," SZA for her R&B hit "Shirt" and Nicki Minaj for her certified bop "Super Freaky Girl."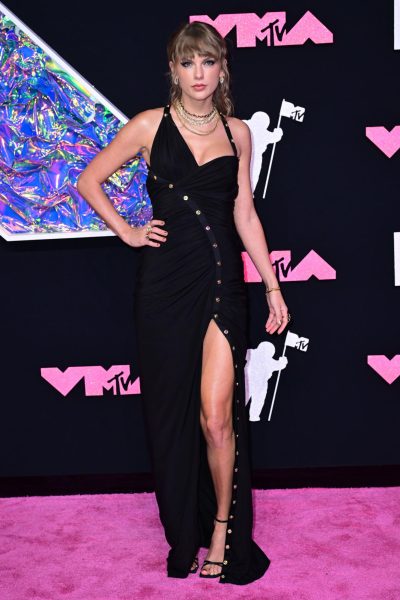 When I said the VMAs are undoubtedly more fun than the Grammys, that extends to the performances. The event, which in itself is a celebration of how to visually represent songs, seems to encourage artists to be riskier with their acts. Who could forget the infamous Britney-Madonna kiss or Lady Gaga dangling from the ceiling doused in fake blood during her performance of "Paparazzi"?
This year's show was kicked off with a medley by everyone's favorite licensed driver Olivia Rodrigo, who started out with a stripped-back version of her new hit "vampire." Rodrigo's raw vocals and emotion shined on the track, but she also showed her versatility as she switched in the soon-to-be scream in the bedroom classic "Get Him Back!"
Another performer who particularly stood out was Doja Cat, who painted both the town and her backup dancers red for a medley of three singles off her soon-to-be-released album "Scarlet." One thing about Doja Cat is that she will always bring the energy to a performance, and this one was no exception.
One more performance that brought the house down was Demi Lovato, who performed rock renditions of her hits like "Sorry Not Sorry" and "Cool for the Summer." Lovato's live vocals always shine, and for me, this performance really took it back to her "Camp Rock" roots.
I also would be remiss if I did not shout out the show-stopping performance by Video Vanguard winner, Shakira. The Video Vanguard Award, named in honor of Micheal Jackson, honors immeasurable contributions to the music industry and pop culture in general. With her win, Shakira became the first ever South American artist to take home the award. 
Shakira performed a medley of some of her biggest hits, including "Hips Don't Lie," "She Wolf" and "Whenever, Wherever." As always, Shakira was shaking it in some insane choreography and showing everyone why Gerard Pique should be punching the air. While there has been some controversy around whether or not she was lip syncing during the performance, Shakira has denied these claims. 
Now onto what the stars were wearing, the VMAs are no stranger to some iconic fashion looks. Need I mention Lady Gaga's meat dress or that time Doja Cat cosplayed as a colorful worm? While I do not think any of this year's looks will be breaking the internet, they still stood their own. With that said, here are a few of my favorites from the night.
Selena Gomez looked absolutely stunning in a figure-hugging red, lacy dress. After Gomez has recently been so vulnerable about her struggles with illness and body image, seeing her in something like this is genuinely inspiring. Gomez took home the first-ever Best Afrobeats award for her song "Calm Down" with Nigerian artist Rema. Her bestie Taylor Swift also wore a stunning gown, hers being black with gold accents and large slit showing off her legs. While I am disappointed she did not give some sort of "Reputation" announcement in this look, I love it nonetheless.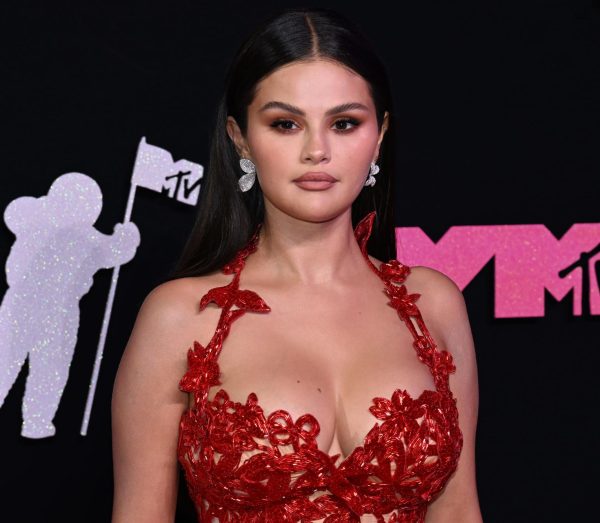 Continuing her spooky theme for the night, Doja Cat wore a revealing dress made of faux cobwebs as a nod to her upcoming album "Scarlet," which features a large spider on the cover.  Chloe Bailey also showed up a unique texture with her dress made of different patches of denim. She finished the look with a long scarf made of the same fabric. It may be Bailey's sister who is the Little Mermaid, but I want to be part of whatever world this outfit was from.
I also was living for the matching couple looks, including the ones worn by actor Chase Stokes and his girlfriend country singer Kelsea Ballerini. Ballerini wore a backless red dress, while Stokes work a lose red coat, unbuttoned black shirt and light-colored pants. I absolutely loved the contrasting colors in Stokes' outfit, and how he did not just go for the typical male suit. However, does anyone else remember that time he also matched in red looks with ex-girlfriend Madelyn Cline (who was also there, by the way) the night they won an MTV Movie and TV award for best kiss? Just me? Okay. 
Another matching look that absolutely served was Cardi B and Offset. While Cardi looked like a disco ball in a gown covered in shards of silver, reflective fabric, I particularly loved Offset's look, which featured a cropped black suit jacket, a statement silver belt and silver hair accessories.
To wrap up the looks, Olivia Rodrigo wore a simple silver dress absolutely covered in Swaroski crystals. I'll admit it, most of the time I am not a huge fan of Rodrigo's fashion. However, this elegant silver number, which she paired with chunky rings spelling out the title of her new album, "GUTS," did make my jaw drop when I first saw it on Instagram. Finally, Coco Jones  stunned in a black leather two piece. The top mimicked a giant belt and the long matching skirt featured a chunky silver zipper down the front. The huge black jewelry pieces Jones paired with the edgy leather looked simultaneously timeless and trendy. 
So, that was the 2023 VMAs. Swift once again showed she's "The Man," Shakira made us all dance like we were in the discoteca and NSYNC is randomly back. 10/10 night in my book.